Welcome to your weekly look at what's currently hot and popular on Netflix right now. We've got data from multiple sources which should help you find your next Netflix watch. Let us know in the comments how many of the titles listed you've seen. 
As always, this article isn't completely scientifically accurate with multiple footnotes needed for each source as to why they're not 100% accurate. However, it does give us a vague sense of what's trending around the world on Netflix.
---
What's Hot on Netflix UK This Week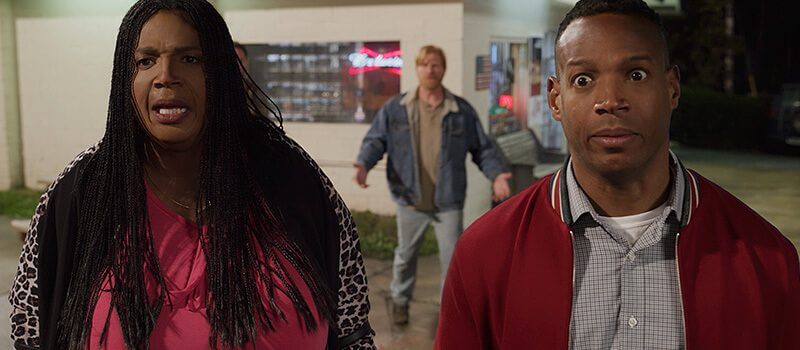 Article Continues Below...
One of the best sources we have for seeing what's popular on Netflix is from Netflix itself. In the United Kingdom, they release weekly top 10 lists of what's hot.
Last week, Netflix UK didn't release its usual top 10 list and this week, they've waited until early Friday morning to release. The biggest surprise is how well Sextuplets, the new movie featuring Marlon Wayans in six different roles did catapult itself to the top of the list. Mindhunter made a modest entry at number three but Wu Assassins sits at the second spot a couple of weeks after debuting.
Sextuplets
Wu Assassins
Mindhunter
I Am A Killer
OITNB
Suits
Stranger Things
The Family
The Angry Birds Movie
Money Heist
---
TVTime Binge Report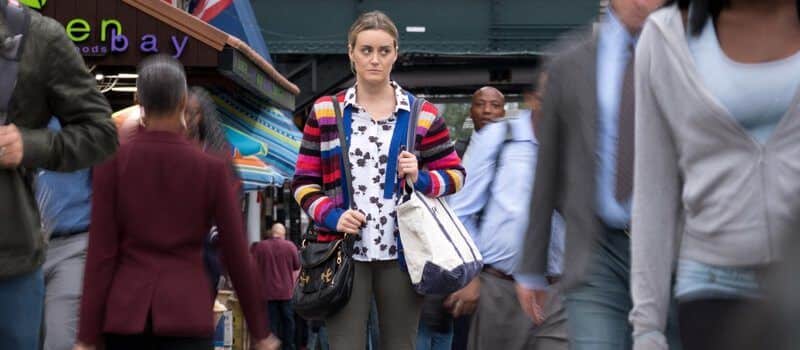 TVTime is a tracking application that allows users globally to track their favorite shows. They produce a report each week where Netflix shows usually dominates the lists. Here are this week's top titles from TV Time.
Note: This list covers titles globally and contains data between August 12th and August 18th
Orange is the New Black
Cable Girls
Mindhunter
Lucifer
Friends
Money Heist
Stranger Things
Glee
The 100
The Big Bang Theory*
Titles marked with * are those that aren't available on Netflix in the US.
---
ReelGood Top 10 Movies & Series

In a similar vein to TVTime, ReelGood also collates weekly data on their most-watched titles. The list doesn't change drastically from week to week and reflects the entire Netflix library rather than what's new.
You can find full write-ups for the ReelGood top 10 movies and TV series on their blog.
Note: ReelGood covers only the United States Netflix and this covers data from August 14th to August 20th.
Top 10 Most Watched Netflix Shows on ReelGood
Mindhunter
Stranger Things
The Sinner
Dark
The 100
GLOW
Wu Assassins
Money Heist
Black Mirror
Orange Is the New Black
Top 10 Most Watched Netflix Movies on ReelGood
Avengers: Infinity War
Spider-Man: Into the Spider-Verse
The Dark Knight
Pulp Fiction
Inglourious Basterds
The Imitation Game
The Lives of Others
3 Idiots
Thor: Ragnarok
Black Panther
---
What's on Netflix Most Popular

Every day, we list the brand new titles added to Netflix over the past 7 days. Using a weighted average, we can tell you what the most popular new titles are over the last 7 and 30 days.
Note: This list includes data from August 23rd, 2019. 
Most Popular Over Last 7 Days
Self/less (2015)
The Punisher (2004)
For Love or Money (2019)
MINDHUNTER (Season 2)
Better Than Us (Season 1)
Invader Zim: Enter the Florpus (2019)
Green Frontier (Frontera Verde) (Limited Series)
Gangs of New York (2004)
Diagnosis (Season 1)
Victim Number 8 (Season 1)
Most Popular Over Last 30 Days
Eurovision Song Contest (Season 1)
All Good Ones Get Away (An Affair to Die For)
Woodstock
Jupiter Ascending
DC Super Hero Girls
American Hangman
Calum von Moger: Unbroken
Ramen Shop
Colin Quinn: Red State Blue State
Another Life
---
IMDb MOVIEmeter Top 10

Another great source for seeing what's hot in the entertainment world is IMDb. Using the MOVIEmeter and looking through the list we can gauge which Netflix shows are the most popular.
Mindhunter (ranks #4)
Stranger Things (ranks #7)
Wu Assassins (ranks #11)
GLOW (ranks #15)
Orange is the New Black (ranks #16)
Money Heist (ranks #17)
Peaky Blinders (ranks #24)
Another Life (ranks #27)
The 100 (ranks #29)
Black Mirror (ranks #31)