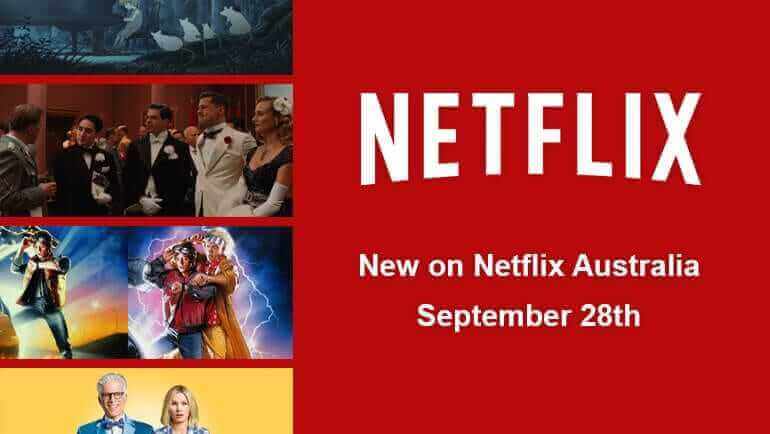 As September comes to a close and the October slowly draws in we have another bountiful week of additions for Netflix AUS. We have 41 new titles this week so there'll be plenty to binge over this weekend and Labor Day!
---
Back to the Future Part I & II
Director: Robert Zemeckis
Cast: Michael J Fox, Christopher Lloyd, Lea Thompson, Crispin Glover, Thomas F. Wilson
Genre: Sc-Fi, Comedy
IMDB Rating: 8.5/10 | Rotten Tomatoes Rating: 96%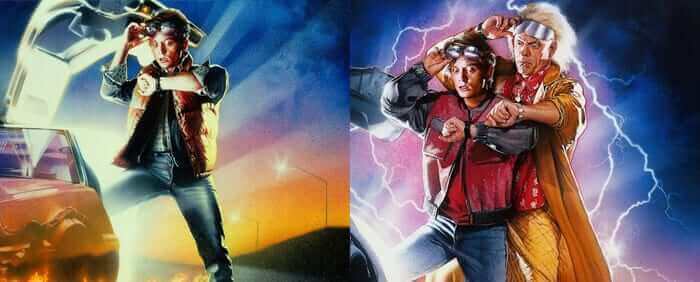 Arguably one of the biggest and best of the 80's is Robert Zemeckis' "Back to The Future". These movies have long entertained generations young and old and even after over 30 years on our screens, it is still some of the most entertaining films to date and a personal favorite of mine. Both the first and second movie have been added this week.
Mart McFly accidentally gets sent back in time after using Doc's time machine, landing in the year 1955 he accidentally stops his parents from having the encounter that led them to fall in Love! Slowly fading away from existence only one man can help Marty get back to the future… Doc!
---
Inglourious Basterds
Director: Quentin Tarantino
Cast: Christoph Waltz, Bradd Pitt, Daniel Bruhl, Eli Roth, Diane Kruger
Genre: Black Comedy, Drama, War
IMDB Rating: 8.3/10 | Rotten Tomatoes Rating: 88%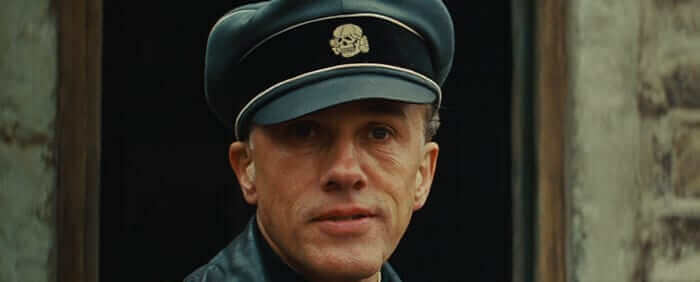 Inglourious Basterds is Tarantino's 2nd high grossing movie to date behind Django Unchained. The movie was well met upon release by critics and fans alike and was Nominated for multiple awards across the different organizations, Christoph Waltz did happen to win an Oscar for best-supporting actor for his role as Colonel SS Lana and would repeat the accolade a few years later with Django Unchained.
Once upon a time in Nazi-occupied France, Lieutenant Aldo Raine and his group of Jewish 'Bastards' are hunting Nazis. The owner of the local cinema Shosanna escaped from Colonel SS Landa after he murdered her family and after a fateful meeting with a young German Soldier against this soldiers knowledge has given her an opportunity to get her revenge… but with the Basterds on the loose killing Nazi's left right and center will they disrupt her plans against the Nazi inner circle?
---
The Good Place (Season 3)
Cast: Kristen Bell, Ted Danson, Jameela Jamil, D'Arcy Carden, William Jackson Harper, Manny Jacinto
Genre: Comedy, Drama
IMDB Rating: 7.4/10 | Rotten Tomatoes Rating: 95%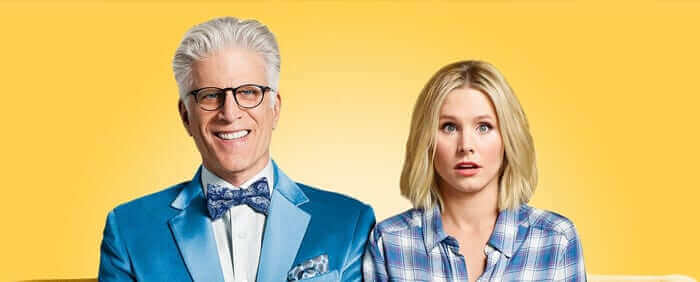 This quirky drama had me hooked from the get go and I can't wait to pick up season 3 again, unfortunately, it isn't binge-able for season 3 as each episode is released weekly. This show is hilarious and will leave you in stitches and for while it is full of laughs it also warms your heart.
In the afterlife, The Good Place is a town/reality where those who have been good throughout their entire lives will end up once they have passed away. Michael as the architect of this town who oversees it. Eleanor Shelstrop arrives at a The Good Place and realizes she doesn't deserve to be there. With the help of Chidi,  Eleanor tries to right her wrongs seeking to finally earn her spot in a The Good Place while constantly giving Chidi ethical conundrums in the process!
---
Forest of Piano
Director: Gaku Nakatani
Cast: Natsuki Hanea, Soma Saito, Ryo Hirohashi, Mariya Ise, Katsuyuki Konishi, Motoko Kumai
Genre: Drama, Slice of Life
IMDB Rating: 5.8/10 | Rotten Tomatoes Rating: %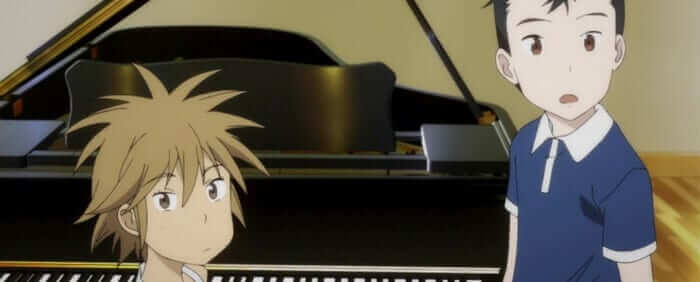 Forest of Piano is the latest anime released in Netflix's acquisition of content for their library, based on the novel of the same name there was also a movie release back in 2007 but was finally picked up for a series adaptation.
The series follows two young boys, the prodigy Kai Inchinose and piano student Shuhei Amamiya. Kai lives in the red light district but escapes from his home at night to play piano in the middle of the forest at night. The other boy Shuhei is grade school son of a professional pianist and as fate would have it Shuhei transfers to Kai's school. After being picked on by bullies Shuhei is dared to go into the forest play music on the abandoned piano, where he meets Kai and they soon become friends.
Here's the full list of the 41 new titles added this week:
26 New Movies Now Available
40 Days and 40 Nights (2002)
5cm (2012)
Animal World (2018)
Back to the Future (1985)
Back to the Future Part II (1989)
Beautiful Creatures (2013)
Equals (2015)
Friday Night Lights (2004)
Hold the Dark (2018)

Netflix Original

Hop (2011)
How to Be Single (2016)
Inglorious Basterds (2009)
It's Complicated (2009)
Justice (2011)
Limitless (2011)
Mad World (2016)
Run All Night (2015)
Scarface (1983)
Single (2015)
The 3rd Eye (Mata Batin) (2018)

Netflix Original

The Borrowers (1997)
The Disaster Artist (2017)
The Sinking Of Van Der Wijck (2013)
The Sisterhood of the Traveling Pants (2005)
Weeds on Fire (2016)
Zombeavers (2014)
12 New TV Series Now Available
Brooklyn Nine-Nine (Season 5)
Chef's Table (Season 5)

Netflix Original

El marginal (Season 2)

Netflix Original

Forest of Piano (Piano no Mori) (Season 1)

Netflix Original

Jack Whitehall: Travels with My Father (Season 2) Netflix Original
Made in Mexico (Season 1) Netflix Original
Norsemen (Season 2) Netflix Original
Oh My Ghost (Season 1) Netflix Original New Episodes Weekly
Reboot: The Guardian Code (Season 2)

Netflix Original

Skylanders Academy (Season 3)

Netflix Original

Somewhere Between (Season 1) Netflix Original
The Good Place (Season 3) New Episodes Weekly
3 New Docuseries/Documentaries Added This Week
Follow This (Part 2)
Lessons from a School Shooting: Notes from Dunblane (2018)

Netflix Original

Two Catalonias (Dos Cataluñas) (2018) Netflix Original
Which shows and movies are you looking forward to watching most? Let us know in the comments below!