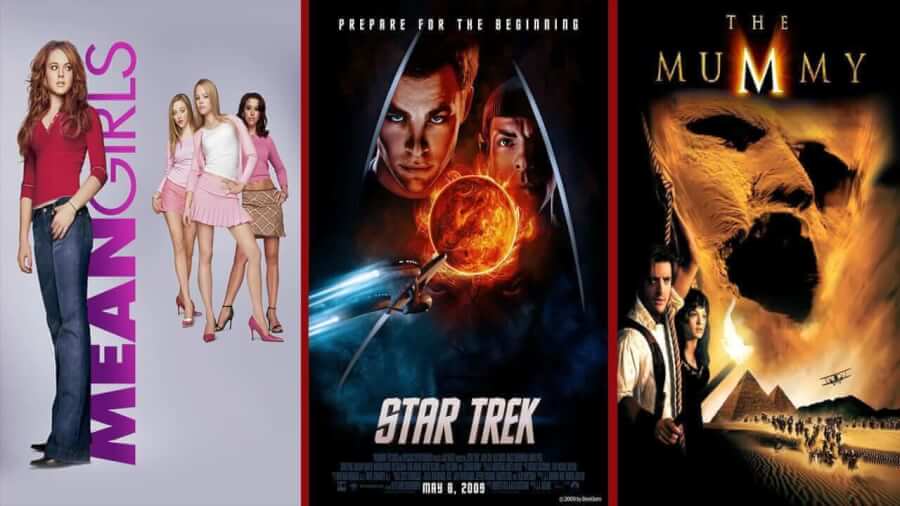 Some fantastic new releases this week for Australia, 50 new movies, 14 new seasons of Television and 3 new Documentaries. Plenty of modern-day classics in this list and you'll be spoilt for choice over the weekend!
---
Mean Girls
Director: Mark Waters
Cast: Lindsay Lohan, Rachel McAdams, Tina Fey, Tim Meadows
Genre: Comedy
IMDb: 7.0/10 | Rotten Tomatoes: 83%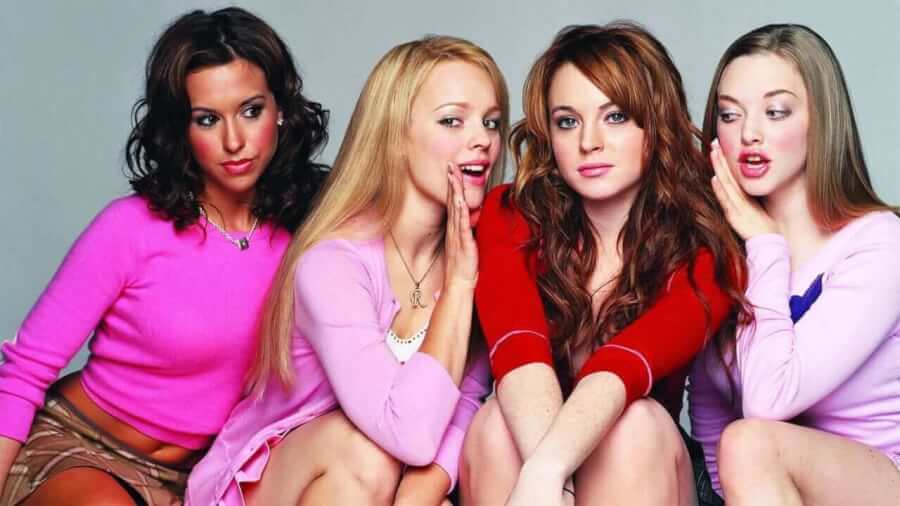 As a high school comedy Mean Girls is an absolute classic, released in June 2004, 14 years later is still one of the most relevant comedies to date and is still shown in some cinemas even now.  Launching the career of Lindsey Lohan to stardom, also saw other now-famous actors such as Amanda Seyfried (Made her movie debut), Rachel McAdams, Lacey Chabert, Lizzy Caplan, and the hysterical Tina Fey who in fact was the screenwriter of the movie.
---
Star Trek (2009)
Director: J.J. Abrams
Cast: Chris Pine, Zachary Quinto, Leonard Nimoy, Eric Bana
Genre: Action, Adventure, Sci-Fi
IMDb: 8.0/10 | Rotten Tomatoes: 94%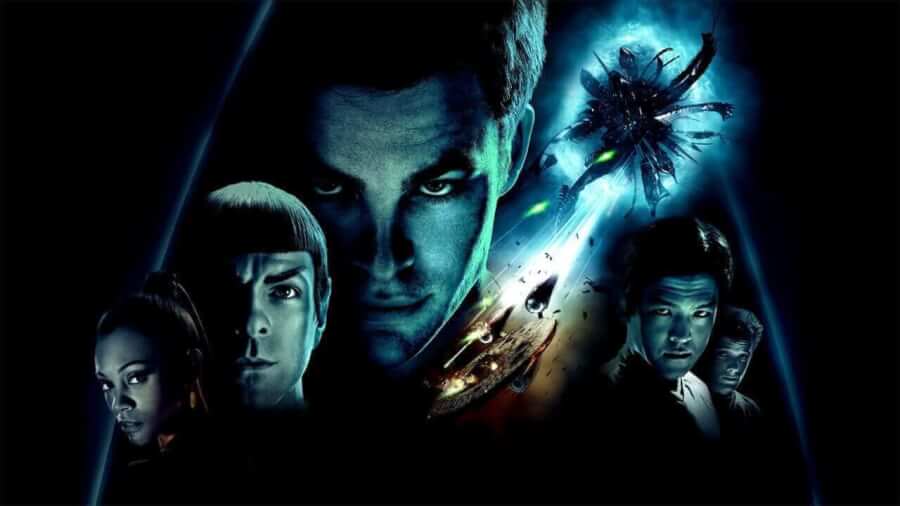 If there was a how-to guide on how to reboot a beloved franchise then J.J Abrams is the author. Star Trek is a franchise spanning over 50 years so when news broke of a reboot, fans rightfully so were concerned about how they're beloved universe would be handled… those fears were washed away. Action packed and exhilarating J.J Abrams rendition of the voyages of the Starship Enterprise blew us away. The film was my very first introduction to the universe and after I'd watched it I felt I had been missing out for years. The movies have seen further success with the releases of Star Trek: Into the Darkness (2013) and Star Trek: Beyond (2016).
---
The Mummy (1999)
Director: Stephen Sommers
Cast: Brendan Fraser, Rachel Weisz, John Hannah, Arnold Vosloo
Genre: Action, Adventure, Fantasy
IMDb: 7.0/10 | Rotten Tomatoes: 57%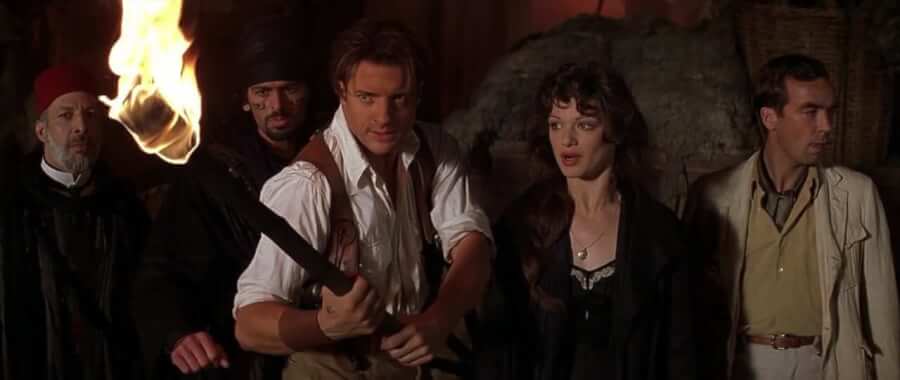 The Mummy released to cinemas on 25th of June 1999, based on the classic horror movie monster of the same name is a modern cult classic. Set in 1920's Egypt the story takes place thousands of years after the mummification of the priest, Imhotep was caught assassinating the Pharoah. A few millennia later a young aspiring Egyptologist Evelyn Carnahan (Portrayed by Rachel Weiss) and her brother Jonathan come into possession of a map leading to a long-lost Egyptian city. Having been there before they hire Rick O'Connell (Portrayed by Brendan Fraser) to help them reach the city. Once there they accidentally release the powers of Imhotep, who sets out to reclaim his lost powers and Conquer Egypt and the rest of the world!
Ironically the role that is now career-defining for Brendan Fraser was originally offered to Tom Cruise, but his friendly and charming demeanor really stands out amongst a solid cast. Fun action, adventure movies the Mummy franchise is a great addition to the Australian Netflix library.
---
50 New Movies
Along Came a Spider (2001)
ATM (ATM: Er Rak Error) (2012)
Bangkok Traffic (Love) Story (2009)
Blue Streak (1999)
D.E.B.S. (2004)
Double Jeopardy (1999)
Escape from Alcatraz (1979)
Failure to Launch (2006)
First and Last (2011)
Flight (2012)
Florence Foster Jenkins (2016)
G.I. Joe: Retaliation (2013)
G.I. Joe: The Rise of Cobra (2009)
Garbage (2018)
Hope Aur Hum (2018)
I Fine… Thank You… Love You (2014)
Jack Ryan: Shadow Recruit (2014)
Journey 2: The Mysterious Island (2012)
Julie & Julia (2009)
Kuch Bheege Alfaaz (2018)
Love and Shukla (2017)
Magic Mike XXL (2015)
Mean Girls (2004)
Miniforce: New Heroes Rise (2018)
Morning Glory (2010)
Next Gen (2018) Netflix Original
Nocturnal Animals (2016)
Once Again (2018)
One Day (2016)
Pee Mak (2013)
Phobia 2 (2009)
PK (2014)
Priest (2011)
Rambo (2008)
Save the Last Dance (2001)
Shutter (2004)
Sierra Burgess Is A Loser (2018) Netflix Original
Star Trek (2009)
Star Trek Into Darkness (2013)
Suckseed (2011)
Terrifier (2017)
The Amazing Spider-Man 2 (2014)
The Debt Collector (2018)
The Most Assassinated Woman in the World (2018) Netflix Original
The Mummy (1999)
The Mummy Returns (2001)
The Mummy: Tomb of the Dragon Emperor (2008)
The Promise (2017)
Water for Elephants (2011)
You Got Served (2004)
14 New TV Series
A Taiwanese Tale of Two Cities (Season 1) Netflix Original
Age of Rebellion (Season 1)
Atypical (Season 2) Netflix Original
Backstage (Season 2)
Cable Girls (Las Chicas del Cable) (Season 3) Netflix Original
Castle of Stars (Season 1)
Dance Academy (Season 3)
Gotham (Season 3)
Lovesick (Season 1)
Marvel's Iron Fist (Season 2) Netflix Original
Monkey Twins (Season 1) Netflix Original
Stretch Armstrong & the Flex Fighters (Season 2) Netflix Original
The Road to Calvary (Khozhdenie Po Mukam) (Season 1)
Transformers Prime (1 Season)
3 New Documentaries/Docuseries
City of Joy (2018) Netflix Original
First and Last (Season 1) Netflix Original
The Perfect Day (12 Juillet 1998, Le Jour Parfait) (2018)