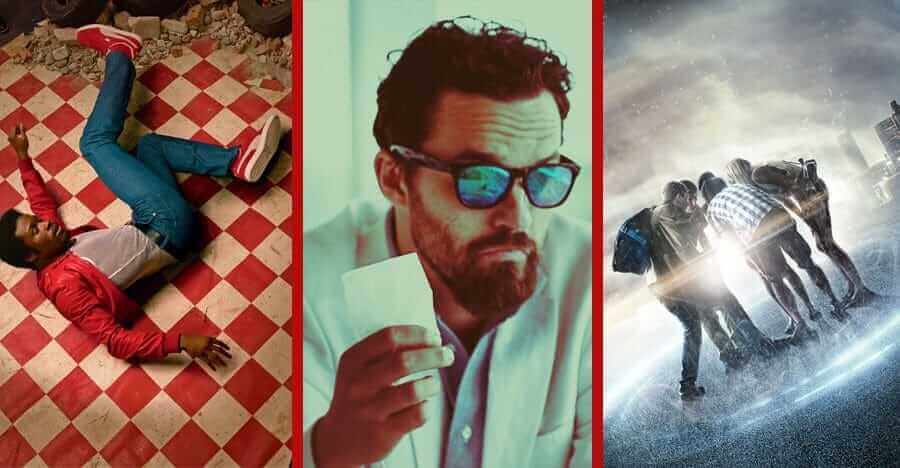 It is now the second week of April, and compared to last week's staggering 260 releases this week is a little more relaxed. 35 titles have been introduced to Netflix Australia, consisting of 22 movies, 7 new Documentaries and 6 TV series that you can all enjoy at a moments notice. As usual, we have decided to pick out 3 titles that stand out to us, for us to briefly talk about and give you a reason why you might want to give them a watch.
Our first choice for this week is the long-awaited second part of the Netflix Original series 'The Get Down". The show focuses on a group of boys in 1970s New York who are attempting to make something of themselves by bringing hip-hop and music to a new level and running wild on the streets of South Bronx. The show surprised many people and has picked up many fans since it's debut. And they will be pleased to hear the next part is now available to stream.
Next for this week we have chosen to talk about the 2015 film 'Project Almanac' a found footage style film that follows a group of friends who make a huge discovery after finding the plans for a time machine. As they live out their dreams they slowly feel things fall apart, and just like Marty in Back to the future, find themselves at risk of being erased altogether from existence. The concept tied with the found footage style might sound a little, well… doubtful, but we feel that it isn't a bad addition to Australian Netflix.
Lastly, we have chosen a Netflix Original film 'Win it All' starring Jake Johnson, Ron Shemon and Morgan Ng. Eddie Garren is a bit of a looser, and after an acquaintance leaves him in protection of a duffel bag filled with money, he can't help but addictively gamble away this money and place himself in deep debt. This is said to be one of the best Gambling movies of the year and definitely worth your time.
Read on for the full list of all 35 new releases:
22 New Movies Streaming to Netflix Australia
Win It All (2017)
Source Code (2011)
Miami Vice (2006)
Lee Daniels' The Butler (2013)
Jackie (2012)
Another 48 Hrs. (1990)
Adore (2013)
Yamla Pagla Deewana (2011)
Rangrezz (2013)
Mujhse Shaadi Karogi (2004)
Mongol (2007)
Krrish 3 (2013)
Krrish (2006)
Kaho Naa Pyaar Hai (2000)
Horror Story (2013)
Aarakshan (2011)
28 Days (2000)
The Lighthouse of the Orcas (2016)
Project Almanac (2014)
Asamapta (2017)
Almost Adults (2016)
Frat Star (2017)
7 New Documentaries Streaming to Netflix Australia
Osama Bin Laden: Up Close and Personal (2016)
Strike a Pose (2016)
Now More Than Ever: The History of Chicago (2016)
Burden (2016)
The Polar Bear Family and Me – Season 1 (2013)
El fin de ETA (2017)
Tickling Giants (2016)
6 New TV Series Streaming to Netflix Canada
Elite Brigade – Season 2 (2012)
The Next Step – Season 2 (2013)
The Get Down – Season 2 (2016)
Dawn of the Croods – Season 3 (2015)
Outlander – Season 2 (2015)
My Secret Diary – Season 1 (2016)