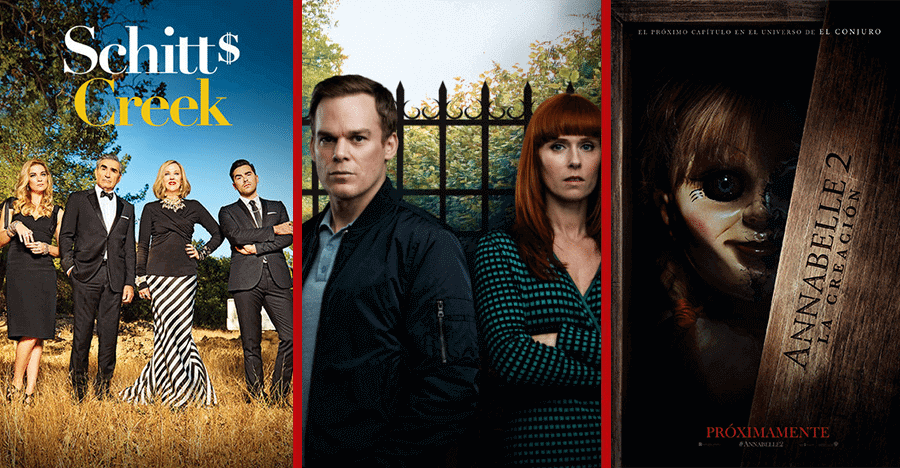 The past week has welcomed 23 titles to Australian Netflix, although this is nothing compared to the huge amount of titles we saw arrived last week, there are still some great additions that are definitely worth mentioning. A total of 12 Movies, 2 Documentaries, 8 TV Series and finally 1 Netflix Stand-up show are included in the list below. You will also find 3 paragraphs just below that highlight three titles that we think are worth some attention. If you think we missed something from the list that should have been elaborated on further, feel free to tell us in the comments.
The fourth season of the popular comedy series 'Schitt's Creek' has become available. The show follows a rich family who owned a video-store company, but after their business collapses they find themselves with nothing. Well, nothing apart from a town they bought as a joke back in the 90's called Schitt's Creek. The Candian born show stars Eugene Levy, Cathrine O'Hara, Dany Levy and Annie Murphy. Fans of the show will be glad to see the latest season now on Netflix.
A Netflix Original that has arrived this week is the new show 'Safe' starting Michael C. Hall (Dexter) as Tom, a grieving father with two teenage daughters living in Manchester. But after one suddenly goes missing Tom is forced to uncover all sorts of dark secrets in order to find his daughter and not lose another member of his family. Since the show's debut, it has been met with many positive reviews and if you're looking for a new Drama to watch you definitely could do worse.
Article Continues Below...
Finally, we have chosen to pick out something for any horror fans out there. 'Annabelle: Creation' is now available to stream on Netflix and is the fourth installment in The Conjuring Franchise. The film takes place 12 years after the sad death of a dollmaker's daughter. But after inviting a nun and some orphans into the house, it doesn't take long for the little girl's spirit to start targeting the inhabitance in the form of her doll, Annabelle.
See the full list of 25 new titles available on Netflix Australia this week:
12 New Movies Streaming on Netflix Australia
The Simpsons Movie (2007)
ManHunt (2017)
Family Blood (2018)
Dirty Grandpa (2016)
Annabelle: Creation (2017)
Daddy Day Care (2003)
Mulholland Drive (2001)
Mother's Day (2016)
The Perfect Guy (2015)
Draft Day (2014)
Love Don't Cost a Thing (2003)
The Kissing Booth (2018)

Netflix Original
2 New Documentaries Streaming on Netflix Australia
City of God – 10 Years Later (2013)
Evil Genius – Season 1 (2018)

Netflix Original
8 New TV Series Streaming on Netflix Australia
Forgive Us Our Debts (2018)

Netflix Original

Alias J.J. – Season 1 (2017)
Kong: King of the Apes – Season 2 (2018)
A Little Help with Carol Burnett – Season 1 (2018)

Netflix Original

Hinterland – Season 3 (2016)
Schitt's Creek – Season 4 (2018)
Safe – Season 1 (2018)

Netflix Original

Busted! – Season 1 (2018)

Netflix Original
1 New Stand Up Shows Streaming on Netflix Australia
Hari Kondabolu: Warn Your Relatives (2018)

Netflix Original