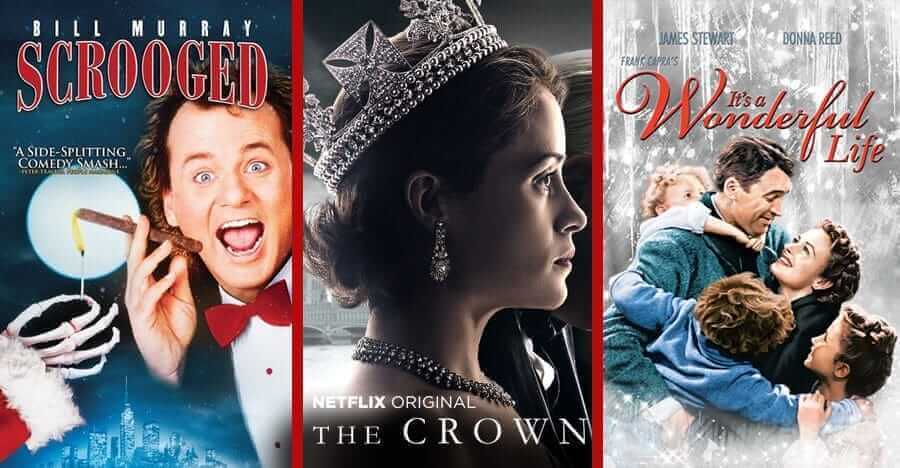 Unbelievably, it's only two weeks until Christmas day is upon us, and Netflix is continuing to add great new titles to its screens all over the world. Below we will be listing all the new titles that have been added to Australian Netflix during the past week, including 24 new Movies, 2 new TV series, and an additional 2 standup shows. Feel free to take a look at the list, and if you spot something that you feel deserve to have been pointed out, please let us know in the comments below.
Our first pick for this week is the second season of the popular Netflix Original series 'The Crown' starring Claire Foy as Queen Elizabeth II. The show takes an in-depth look at the lives of the British Royal family during the second half of the 20th century, and the political as well as personal issues they faced. The show is one of Netflix most expensive and many will be glad to see it return for a second season.
Our next pick for this week is a bit more of a Christmassy one. The 1988 film 'Scrooged' stars Bill Murray as a selfish, arrogant T.V. executive who treats many of his employees with distaste, even on Christmas eve. Frank Cross (Bill Murray) is then visited by three ghosts who force him to learn the true meaning of Christmas, by any means necessary. The film was nominated for 1 Oscar and would make a perfect watch this Christmas.
Another Christmas film that has been added in the past week is the 1946 film 'It's a Wonderful Life'. Starring James Stewart and Donna Reed the film follows a desperate businessman who's trying save his modest company in Bedford Falls. After contemplating suicide, he's visited by an Angel who shows him what life would have been like if he'd never existed, and in doing so he truly finds what's important in life. Many refer to this film as a timeless classic that should be enjoyed by many generations.
See the full list of 28 titles added to Netflix Australia this week:
24 New Movies Streaming to Netflix Australia
Trolls Holiday Special (2017)
Paranormal Activity: The Ghost Dimension (2015)
Max 2: White House Hero (2017)
Boyz n the Hood (1991)
Bunks (2013)
White Christmas (1954)
The Town (2010)
The Danish Girl (2015)
Taare Zameen Par (2007)
Shikari (1991)
Scrooged (1988)
Scouts Guide to the Zombie Apocalypse (2015)
Peepli Live (2010)
Papa the Great (2000)
Lagaan (2001)
Jaane Tu… Ya Jaane Na (2008)
Jaal (1986)
It's a Wonderful Life (1946)
El Camino Christmas (2017)

Netflix Original

Dhobi Ghat (Mumbai Diaries) (2010)
Delhi Belly (2011)
Bring It On: Fight to the Finish (2009)
Wrath of the Titans (2012)
Clash of the Titans (2010)
2 New TV Series Streaming to Netflix Australia
The Crown – Season 2 (2017)

Netflix Original

Dawai Asmara – Season 1 (2016)
2 New Standup Show Streaming to Netflix Australia
Judd Apatow: The Return (2017)

Netflix Original

Craig Ferguson: Tickle Fight (2017)