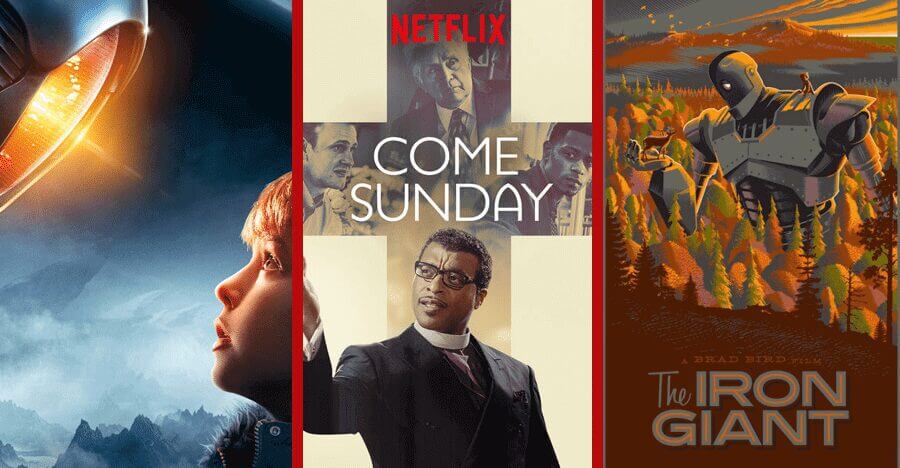 Below we will be covering all the titles that have been introduced to Australian Netflix over the past week. A total of 17 titles have been added, including 10 Movies, 6 TV series, and a standup show. This doesn't quite compare to the amazing 80 odd titles that came last week, but that was only because it was the start of the month. We have picked out three titles individually from this weeks list and written a paragraph for each briefly highlighting them.
Our first highlight is the new and highly anticipated Netflix Original Series 'Lost in Space'. Originally based on the 1965 show of the same name the main premise follows the Robinson family who are part of a colonist program. But after they crash-land on a mysterious alien planet in the year 2049 they must fight for their survival as they are surrounded by new and potentially dangerous life-forms. The show consists of 10 episodes and despite it only releasing today (13th April) it has already received many positive reviews.
Sticking with Netflix Originals, a film has just been released called 'Come Sunday'. The movie stars Chiwetel Ejiofor (12 Years a Slave, 2012) as Bishop Carlton Pearson, who is declared as a heretic and cast out from his own church in rural America after he begins to preach that there is no such thing as Hell. The drama is directed by Joshua Marston and is worth a watch if you get some time.
Finally, our last pick for this week is a little bit of a different one. The 1999 animated film 'The Iron Giant' is now available to stream and follows a young boy who forms an unlikely friendship with a huge robot from space, who seems to have forgotten his purpose. The Giant (voiced by Vin Diesel) is being relentlessly pursued by a paranoid government agent. Personally, this is one of my favorite movies from my childhood and undoubtedly deserves a watch if you haven't already.
Important notice: Australia's weekly roundups have now moved to Fridays. The reason for this is because this is when the majority of Originals are released. 
See the full list of 17 new titles available on Netflix Australia this week:
10 New Movies Streaming on Netflix Australia
13 Hours: The Secret Soldiers of Banghazi (2016)
Beauty and the Beast (2014)
Come Sunday (2018) Netflix Original
EMO the Musical (2017)
I Am Not An Easy Man (2018)

Netflix Original

Jason Goes to Hell: The Final Friday (1993)
Paheli (2005)
Phir Bhi Dil HaHindustanini (2000)
The Iron Giant (1999)
The Wave (2015)
6 New TV Series Streaming on Netflix Australia
AMO – Season 1 (2018)

Netflix Original

Chef's Table – Volume 4: Pastry (2018)

Netflix Original

Lost in Space – Season 1 (2018)

Netflix Original

The Majic School Bus: Rides Again – Season 2 (2018)

Netflix Original

The Originals – Season 4 (2017)
Yakaro – Season 1 (2005)
1 New Stand Up Shows Streaming on Netflix Australia
Greg Davies: You Magnificent Beast (2018)

Netflix Original