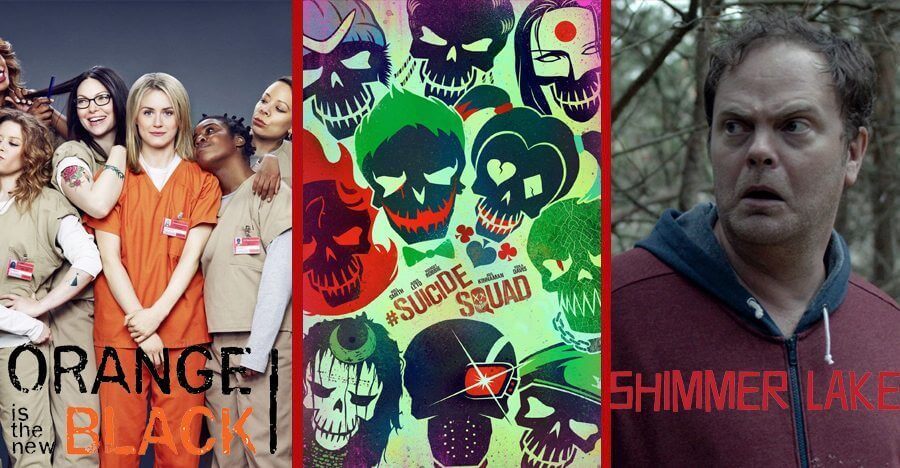 It's already nearly halfway through June and this week welcomes a total of 19 titles to Australian Netflix including 8 Movies, 1 Documentary, and a further 10 new TV series. This may not sound like a lot, but its the quality that matters, not the quantity. Speaking of quality, we are going to be picking our three titles from this week, in order to highlight them individually and give you an idea where to start watching.
This week welcomes to return of a much loved Netflix original 'Orange is the New Black' who's fifth season just debuted on Netflix. Orange is the New Black is one of the longest running Netflix Originals and has many dedicated and loyal fans that have been built up since 2013. The series is based around the Litchfield woman's prison and it's inmates who have to deal with the hard reality of life behind bars. It's a comedy/crime/drama that has been nominated for a total of 6 Golden Globes. If you haven't given it a watch yet, you definitely should start, you've got alot to catch up on.
Our next choice for this week is the 2016 DC film 'Suicide Squad'. The film is based around the DC villains who are all recruited by the Government as a last resort powerful squad. The movie has an all-star cast including Will Smith, Jarad Leto and Margot Robbie and won an Oscar despite the mixed reviews it received after release. Well if you never went and saw this title at the theaters now's your chance to sit back and stream it right to your living room.
Our final choice is the newly released Netflix original titled 'Shimmer Lake', which is a Crime drama that follows 3 three small-town criminals who attempt to pull off a bank heist in a little rural American Town. The local sheriff is on a mission to discover what exactly made the heist go so terribly wrong between the criminals. What makes this show unique is that the intriguing story is told backward throughout a week.
Read on for the full list of all 19 new releases:
8 New Movies Streaming to Netflix Australia
Suicide Squad (2016)
Sword Master (2016)
Hypersomnia (2016)
Eye for an Eye (1996)
Shimmer Lake (2017)
The Firefly (2013)
Daughters of the Dust (1991)
Black Snow (2017)
1 New Documentaries Streaming to Netflix Australia
Disturbing the Peace (2016)
10 New TV Series Streaming to Netflix Australia
Power Battle Watch Car – Season 1 (2016)
Miniforce – Season 1 (2016)
Orange Is the New Black – Season 5 (2015)
My Only Love Song – Season 1 (2017)
All Quiet in Peking – Season 1 (2014)
Singles Villa – Season 1 (2015)
Magic Phone – Season 1 (2016)
Under the Black Moonlight – Season 1 (2016)
My Little Baby – Season 1 (2016)
28 Moons – Season 1 (2016)