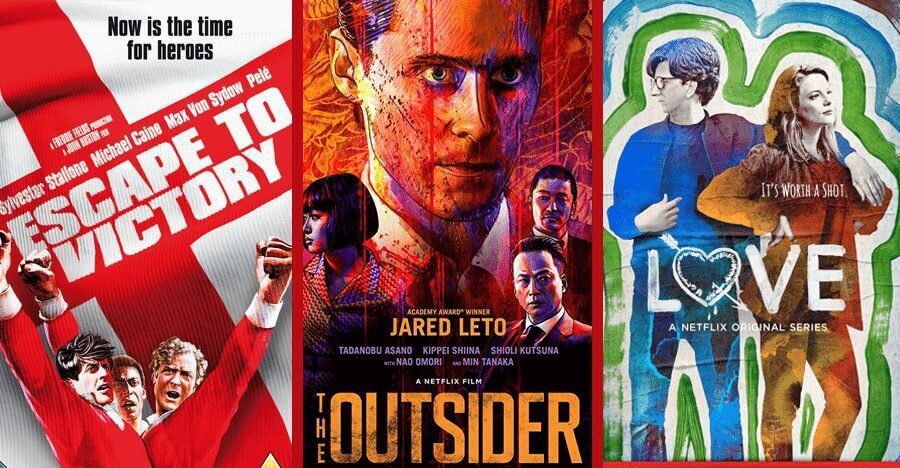 We're already halfway through March, and throughout the month we have witnessed plenty of great new titles arriving in all regions on Netflix. In this section, we cover the specific additions to the Australian section on Netflix.  This week we have welcomed 43 new titles, consisting of 27 movies, 6 documentaries, 8 TV series and 2 original standup shows. As usual, we have taken some time to pick out three titles specifically from the list below and briefly talked about them.
Our first choice is the third season of the popular Netflix Original 'Love'. The series stars Gillian Jacobs and Paul Rust as an unlikely couple who must somehow navigate all the obstacles of a relationship to attempt to make things work. The relatable rom-com has been received very well since the release of its first season back in 2016. Fans will be pleased to see Love return to their screens.
Another Netflix Original that's been welcomed this week is the new Crime, Drama movie 'The Outsider' starring Jared Leto. Set just after the conclusion of WWII, a former US soldier becomes imprisoned in Japan. After being released he must now earn his freedom by joining the Yakuza, an infamous crime syndicate. This enjoyable movie is a good addition to Netflix and definitely worth a watch.
Article Continues Below...
Our last pick for this week is a classic film from 1981. 'Victory' (Escape for Victory) is a war film following allied prisoners of war during WWII. German officers come up with a propaganda idea to put some prisoners against an all-star German team in a game of football in the center of occupied Paris. Starring Sylvester Stallone, Michael Caine and even the famous footballer Pelé, this is a must-see for any war-film fan.
Here is the full list of 43 titles added to Netflix Australia this week:
27 New Movies Streaming to Netflix Australia
Victory (1981)
What We Do In The Shadows (2014)
Bullet Head (2017)
Yaadein (2001)
Ravenous (2017)

Netflix Original

Judwaa 2 (2017)
Every Which Way But Loose (1978)
Love Beats Rhymes (2016)
A Nightmare On Elm Street 6 (1991)
Anomalisa (2015)
Deathgrip (2017)
Solo (2017)
A Perfect Day (2015)
Pixels (2015)
The Outsider (2017)

Netflix Original

Welcome 2 Karachi (2015)
Yuva (2004)
Bewafaa (2005)
Super Nani (2014)
Rahasya (2015)
Insan (2005)
No Entry (2005)
A Field In England (2013)
Kygo: Live At The Hollywood Bowl (2017)
Aitraaz (2004)
LA 92 (2017)
Teen Patti (2010)
6 New Documentaries Streaming to Netflix Australia
Girls Incarcerated: Season 1 (2017)
I Am Innocent: Season 1 (2015)
Inside Jaguar (2015)
Ladies First (2018)
Combat Countdown: Season 1 (2012)
A Week In Watts (2017)
8 New TV Series Streaming to Netflix Australia
The Doll Life: Season 1 (2015)
Ghost Wars: Season 1 (2017)

Netflix Original

Love: Season 3 (2016)

Netflix Original

Nailed It: Season 1 (2018)

Netflix Original

Bad Guys: Vile City: Season 1 (2018)

Netflix Original

A.I.C.O.: Season 1 (2018)

Netflix Original

Borderliner: Season 1 (2018)

Netflix Original

Children Of The Whales: Season 1 (2017)
2 New Standup Shows Streaming to Netflix Australia
Gad Elmaleh: American Dream (2018)

Netflix Original

Natalia Valdebenito: El Especial (2018)

Netflix Original