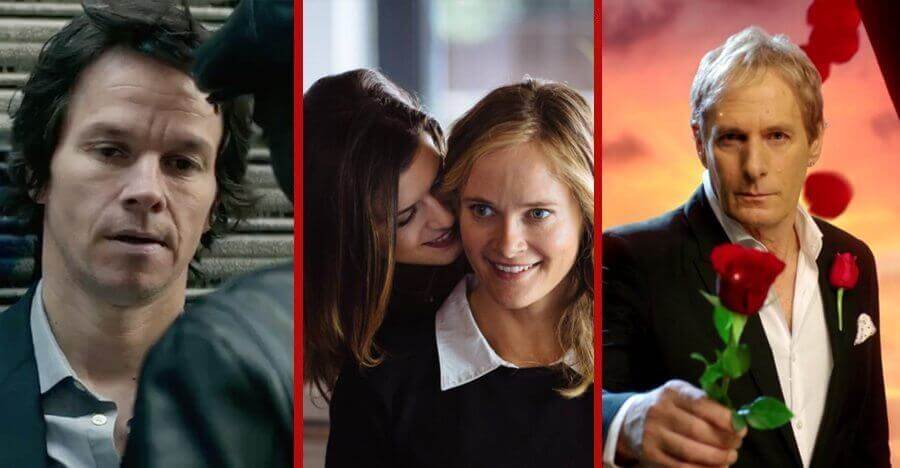 It's February the 14th and I don't know about you, but we think this is a great time to check Netflix for new titles to settle down to this evening and enjoy, whether it's on your own or with a loved one. For you benefit we have chosen three titles from this week's additions to talk about. 31 new titles have been added, including 20 new movies, 3 new documentaries and 8 TV series.
Our first pick is the rom-com TV series You Me Her, a show centered around a couple who attempt to rejuvenate their marriage by hiring an escort. But it slowly spins out of control and actual romantic feeling starts to develop in a complicated love triangle between them all, even after her 'financial' reasons for staying come to an end. The show is about unexpected desire and relationships and stars Greg Poehler, Rachel Blanchard and Priscilla Faia.
Our next choice is the 2014 Crime, Drama starring Mark Wahlberg called 'The Gambler'. Mark plays an English professor (Jim Bennett) who has a dark side to his life, by night he is a high-stakes gambler in crippling debt, things are complicated further when he gets 'involved' with a student.  Jim plays a very dangerous game with some very powerful and deadly people, including gangsters and loan sharks, and he is not afraid of placing all his chances on Black. The film is tense and gritty take on the 1970's counterpart.
Lastly, for this week we have chosen the Netflix Original to go along with Valentines Day. Michael Bolton's Big, Sexy Valentine's Day Special is a comedy musical presented by the one and only Michael Bolton. The show is pretty much a big comical mix of celebrities and random hilarity. Santa tells Michael that he must inspire up to 75,000 couples to get into the mood for "Making Babies" to meet new toy supply.
Read on for the full list of all 31 new releases:
20 New Movies Streaming to Netflix Australia
A Very Harold & Kumar Christmas (2011)
Michael Bolton's Big, Sexy Valentine's Day Special (2017)
Master and Commander (2003)
Happy Times (2014)
Overboard (1987)
Hot Shots! (1991)
Heart of a Lion (2015)
Tokio (2015)
Stronger Than The World (2016)
Grillo vs Grillo (2017)
The Gambler (2014)
Drunk Wedding (2015)
Be Somebody (2016)
Ashby (2015)
Men, Women & Children (2014)
The Campaign (2012)
Area 51 (2015)
Baires (2015)
Me and the Alien (2016)
Katherine Ryan: In Trouble (2017)
3 New Documentaries Streaming to Netflix Australia
Metallica: Some KInd of Monster – Season 1 (2004)
Hitler – A Career (1977)
Magicians: Life in the Impossible (2016)
8 New TV Series Streaming to Netflix Australia
Bottersnikes & Gumbles – Season 1 (2016)
Yu-Gi-Oh! – Season 1/2 (2001)
Bajo el Mismo Cielo – Season 1 (2015)
You Me Her – Season 1 (2016)
Cyborg 009: Call of Justice – Season 1 (2017)
Abstract: The Art of Design – Season 1 (2017)
Silver Spoon – Season 1 (2014)
Immutable Law of First Love – Season 1 (2015)