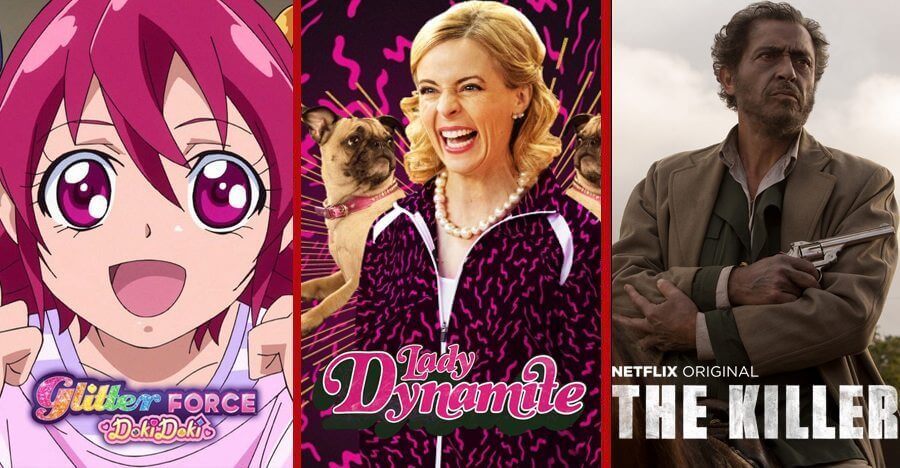 This past week has not particularly welcomed too many new titles to Netflix Australia. But none-the-less it's our job to give you a list of everything new that you can get stuck into. As usual, we have picked three highlights from the last week and briefly described them, in the hope you might want to check them out. 25 new Movies, 4 Documentaries, and a further 5 TV series have been added. If you spot something in the list below that you think was too good for us to not point out, please let us know in the comments.
Our first pick is the popular Netflix Original 'Lady Dynamite', that has returned for its second season. The show follows Maria Bamford, a comedian/actor playing herself in her somewhat surreal life as she struggles with bipolar disorder, which leads to plenty of hilarious situations. The show is full of all types of comedy and is definitely worth a watch if you are a fan of shows like Master of None and Unbreakable Kimmy Schmidt.
Another TV show that was added to Netflix Australia was the second season of the Anime 'Glitter Force Doki Doki'. The Japanese anime was taken on by Netflix as an original last year and dubbed into English. The show takes place in a magical kingdom full of happiness, until a dark force, called the Mercenares attack. It's now down to a warrior and a select group of girls with magical powers to save the kingdom. If you are into Anime, you might be pleased to see the second season of this show now on Netflix.
Article Continues Below...
Our last pick is a new Netflix western 'The Killer'. It's a Brazilian film following Cabeleira, an infamous and feared gunslinger living in the countryside of Pernambuco during the 1940s. The thing that sets this film apart from some other westerns is the brutality. Unlike other films in the genre, this does not hold back, which has been praised by fans of westerns. Although the film is originally in Portuguese, Netflix always supplies English dubbing, or if you prefer, subtitles.
See the full list of 34 titles added to Netflix Australia this week:
25 New Movies Streaming to Netflix Australia
Vaastu Shastra (2004)
Tum… Ho Na (2005)
The Journey Is the Destination (2016)
Tathastu (2006)
Strangers (2007)
Pyaar Mein Twist (2005)
Prateeksha (2006)
Pehchaan: The Face of Truth (2005)
Page 3 (2005)
Netaji Subhas Chandra Bose: The Forgotten Hero (2005)
My Name Is Anthony Gonsalves (2008)
Malamaal Weekly (2006)
Love Breakups Zindagi (2011)
Katputtli (2006)
Kaccha Limboo (2011)
James (2005)
Film Star (2005)
The Killer (2017)

Netflix Original

The Duchess (2008)
Spring Awakenings (1994)
Mea Culpa (2017)

Netflix Original

Bon Cop Bad Cop 2 (2017)
42 (2013)
Marmaduke (2010)
LEGO: City (2011)
4 New Documentaries Streaming to Netflix Australia
Rolling Papers (2015)
Meet the Mormons (2014)
Long Time Running (2017)
Chasing Trane (2016)
5 New TV Series Streaming to Netflix Australia
Lady Dynamite – Season 2 (2016)

Netflix Original

Glitter Force Doki Doki – Season 2 (2017)

Netflix Original

Dwelling Narrowness – Season 1 (2009)
Dinotrux Supercharged – Season 1 (2017)

Netflix Original

Blazing Transfer Students – Season 1 (2017)

Netflix Original