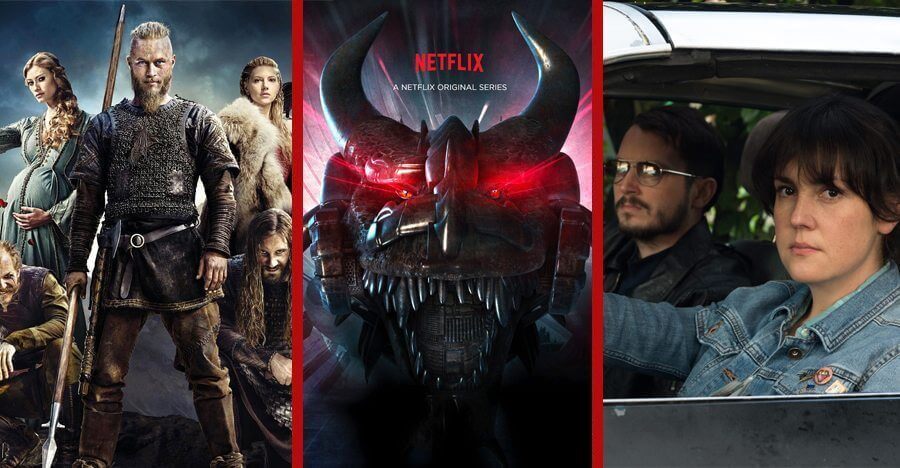 It's the last day of February and the last week has brought a total of 42 titles to Australian Netflix. This includes 18 new Movies, 14 Documentaries, and 10 TV series. We are expective a large amount of titles to be burst onto your screens in the beginning of March. But before that, we have chosen three titles from this week that you should consider taking some time to indulge yourself in.
Our first pick is the new Netflix original 'I Don't Feet at Home in This World Anymore' that released on the 24th February 2017 and is a Crime Triller with a sense of comedy. Melanie Lynskey plays Ruth a depressed woman who is bored with the struggle of everyday life. After her house is robbed she decides to finally do something about it, and with her obnoxious neighbor played by Elijah Wood. They soon find themselves against a group of dangerous criminals and completely outmatched. The show is fresh and has been met with very positive reviews, so it's definitely worth a watch.
The second choice for this week is the 4th season of the popular TV series 'Vikings that originally started in 2013. The fourth season released on the History channel in 2016, but to the relief of fans has finally been brought to Netflix. The show follows mainly Ragnar Lothbrok, a legendary Viking said to be the direct descendant of the god Odin. The show tells the story of how the Lothbrok rose through the ranks from farmers, to be great kings of the Viking army and how the ventured to and conquered new lands (England). The show has been regarded as one of the best adaptation of Vikings on the TV screen.
Our final pick for this week is quite a different one. If you are a fan of shows like American Ninja Warrior and other game-show obstacle course shows then you'll feel right at home with Netflix's new series 'Ultimate Beastmaster'. It's just as enjoyable as the other shows of similar ilk, but it a little more hardcore. Sylvester Stallone is the executive producer and it's hosted by both Terry Crews and Charissa Thompson. The show is not like some of its other counterparts, all the competitors (108 in total) are special chosen and some of them are world-class athletes, and they would have to be because the course is said to be one of the toughest. A lot of people love these types of shows and this one has been produced amazingly and hits all the right buttons.
Read on for the full list of all 48 new releases:
18 New Movies Streaming to Netflix Australia
The Seven Deadly Sins – Season Signs of Holy War (2014)
Pearl Harbor (2001)
King Cobra (2016)
The Hot Chick (2002)
Gantz:O (2016)
Boy Missing (2016)
Mirzya (2016)
Speracoes Especiais (2015)
I Don't Feel at Home in this World Anymore (2017)
The Reconquest (2016)
Jonas (2015)
Brazilian Western (2013)
Unfinished Business (2015)
People You May Know (2016)
The Pelican Brief (1993)
Midnight Special (2016)
Force 2 (2016)
Mike Birbiglia: Thank God for Jokes (2017)
14 New Documentary Streaming to Netflix Australia
Lockup: Maximum Security – Season 1 (2007)
Explore TV – Season 1 (2016)
The Lovers and the Despot (2016)
Sharkwater (2006)
The Mind of a Chef – Season 4
Ken Burns: The War – Season 1 (2007)
Ken Burns: Prohibition – Season 1 (2011)
Be Here Now (2015)
Accidental Courtesy (2016)
1000 Ways to Die – Season 3/4 (2008)
Your Worst Nightmare – Season 1 (2014)
Ken Burns: The Civil War – Season 1 (1990)
Bigfoot Files – Season 1 (2013)
Anthony Bourdain: No Reservations – Season 7/8 (2005)
10 New TV Series Streaming to Netflix Australia
Love Me As I Am – Season 1/3 (2013)
Vikings – Season 4 (2013)
VeggieTales in the City – Season 1 (2017)
Ultimate Beastmaster – Season 1 (2017)
The Sound of Your Heart – Season 1 (2016)
Legend Quest – Season 1 (2017)
Wreck Trek – Season 1 (2013)
Project Runway – Season 7/8 (2004)
Four Rooms – Season 1 (2011)
Fatal Attraction – Season 1 (2013)