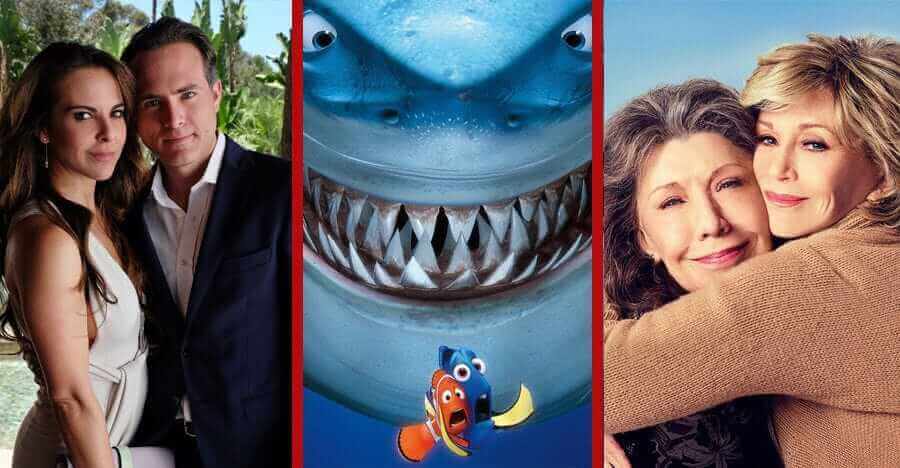 As March draws to a close, many titles are still being added to Australian Netflix. This week a total of 45 titles have been added, which includes 34 new Movies, 10 New TV series, and another 1 Documentary, all for you to steam at a moment's notice to the comfort of your home. As usual we have selected three titles that we are intrigued by, that we suggest maybe you give a go.
Our first choice for this week is the new Netflix Original series 'Ingobernable', which is a primarily  Spanish-speaking show, set around the First Lady of Mexico following the demise of her and her Husbands relationship, which puts her in the spotlight as she is faced by many challenges. Even though the show is mostly in Spanish with English subtitles, it has been praised as a great political thriller with lots of twists and turns. Definitely worth a watch.
Our next choice is the classic 2003 Animated, Adventure film 'Finding Nemo' that has been a Disney Pixar fan favorite for many years, and you will be glad to hear it is available to stream on Netflix. Nemo's dad (Marlon) sets off on an Epic journey through the ocean after his son is captured and taken to Sydney. He encounters new dangers, and new friends on his way, which opens his eyes past the reef he was previously confined to. The film won an Oscar and is known for its amazing visuals and the messages it conveys. This amazing Pixar film is welcome on Netflix, and can be enjoyed again at the touch of a button.
Lastly, we have chosen to mention the return of the much-loved Comedy series 'Frankie and Grace' as season 3 debuts on Netflix on the 24th of March. Grace and Frankie are two women who find out that both their Husbands have been 'Romantically Involved' for a number of years. The couple are brought together due to their mutual situation and end up becoming stronger together. The show is a clever, sweet and uplifting story blessed with well-developed characters that have captured the affection of many who have watched this show. This season has come around quite fast, but that hasn't stopped people craving it.
Read on for the full list of all 45 new releases:
34 New Movies Streaming to Netflix Australia
Saawariya (2007)
Mountain Patrol: Kekexili (2004)
Meerabai Not Out (2008)
What Happens in Vegas (2008)
Under Siege (1992)
Top Gear – Season 5 (2014)
The Sound of Music (1965(
The Most Hated Women in America (2017)
The Incredibles (2004)
The Happening (2008)
Sommersby (1993)
Simply Irresistible (1999)
Paranormal Activity 2 (2010
No Country for Old Men (2007)
Monsters University (2013)
Megaville (1992)
Man on Fire (2004)
Life or Something Like it (2002)
Jimmy Neutron: Boy Genius (2001)
High Crimes (2002)
First Daughter (2004)
Finding Nemo (2003)
Felipe Neto: My Life Makes No Sense (2017)
Deck The Halls (2006)
Copycat (1995)
Charlotte's Web (2006)
Boys on the Side (1995)
Big Momma's House 2 (2006)
American Wedding (2003)
American Pie Presents: Band Camp (2005)
American Pie 2 (2001)
Time Sweep (2016)
Jack the Giant Slayer (2013)
Blood Money (2012)
1 New Documentaries Streaming to Netflix Australia
The C Word (2016)
10 New TV Series Streaming to Netflix Canada
Lockup: First Timers – Season 1 (2015)
Very Bad Men – Season 1 (2013)
MythBusters – Season 3 (2014)
Witchers of East End – Season 2 (2014)
Voltron 84 – Season 1 (1984)
Ingobernable – Season 1 (2017)
Grace and Frankie – Season 3 (2015)
The Mind of a Murderer – Season 1 (2015)
Cold Water Cowboys – Season 1 (2015)
Highway Thru Hell – Season 3 (2012)