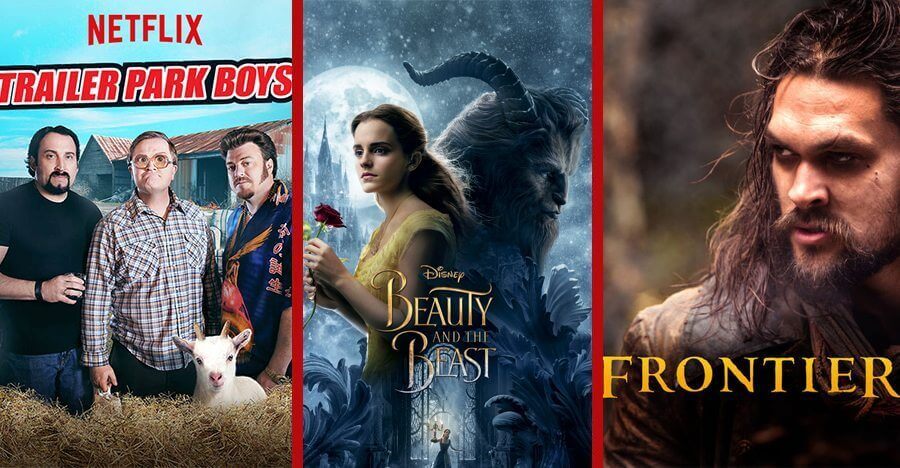 We're days away from almost fully embracing the festive spirit, but before we do, we must deal with all the new great titles that are still being added to Netflix by the day. Below we have listed all 12 movies, 3 documentaries, 9 TV shows and the 1 Netflix standup show that have been welcomed over the past week. We have picked out three titles individually to briefly talk about, in the hope of giving you an idea of where to start.
Our first pick is the second season of the Netflix Original, 'Frontier' starring Jason Momoa (Game of Thrones and Justice League). The show is a joint venture between Netflix and the Discovery channel and follows Decland Harp, an outlaw in colonial Canada determined to bring a violent end to the Hudson's Bay Company's fur trade. The period drama has had mixed reviews since it's release back in 2016, but many fans are glad to see it return for a second season.
Secondly is another Netflix Original titled 'Trailer Park Boys: Out of the Park USA'. The series is a spin-off from the popular comedy show Trailer Park Boys starring John Paul Tremblay, Robb Wells and Mike Smith. The core series has spanned over 12 series since 2001, which is pretty impressive. With such success, it's obvious that spin off's are inevitable.
Disney fans will be pleased to see that the 2017 remake of the classic 'Beauty and the Beast' is now available to stream on Netflix. The live-action remake stars Emma Watson as Belle, Dan Stevens as the cursed prince and Luke Evans as Gaston. The film obviously follows a pretty similar plot to the original but is a perfect film to sit down and watch with the family this Christmas.
See the full list of 25 titles added to Netflix Australia this week:
12 New Movies Streaming to Netflix Australia
The Hunger Games: Mockingjay – Part 2 (2015)
Teen Thay Bhai (2011)
Premium Rush (2012)
Dharm (2007)
Deep (2017)
Cherry Pop (2017)
Barbra: The Music … The Mem'ries … The Magic! (2017)

Netflix Original

The Last Castle (2001)
Brüno (2009)
The Girl from the Song (2016)
Poster Boys (2017)
Beauty and the Beast (2017)
3 New Documentaries Streaming to Netflix Australia
Saving Capitalism (2017)
Perú: Tesoro Escondido (2017)
Cuba and the Cameraman (2017)
13 New TV Series Streaming to Netflix Australia
She's Gotta Have It – Season 1 (2017)

Netflix Original

Religion of Sports – Season 1 (2016)
Godless – Season 1 (2017)

Netflix Original

Trailer Park Boys: Out of the Park: USA – Season 1 (2017)

Netflix Original

The Story of God with Morgan Freeman – Season 1 (2016)
The Many Faces of Ito – Season 1 (2017)
Frontier – Season 2 (2016)

Netflix Original

Bright: The Music Videos – Season 1 (2017)
Good Morning Call – Season 2 (2016)
1 New Standup Show Streaming to Netflix Australia
Brian Regan: Nunchucks and Flamethrowers (2017)

Netflix Original