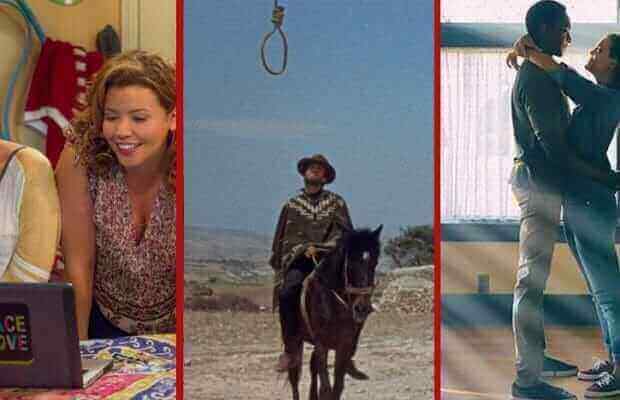 2017 has now gone into full flow and the second week of January welcomes a total of 38 new titles to Australian Netflix. 14 new movies, 9 Documentaries and 15 TV series. As usual, we have chosen three out of this selection that we feel stand out and need their own special mention, maybe you should consider giving them a watch?
Our first pick is the 1964 western classic 'A Fistful of Dollars' starring the man with no name, well… 'Clint Eastwood' and is the first of the famous spaghetti westerns, and is regarded as one of the best. The lone wanderer causes some trouble in a corrupt town and pins two rivals against each other. Directed by Sergio Leone, this classic catapulted both his and Clint Eastwood's careers to success.
One Day at a Time is a new Netflix Original based on the 1975 sitcom of the same name and pretty much follows the same premise. A Cuban family living in America, an ex-military mother of two, also trying to cope with her old-fashioned mother has befriended the landlord Schneider. This is a laugh track comedy that fans of shows like Fuller House will enjoy.
Our Final pick is a relatively unknown Horror/Triller film called 'The Watcher' about an unsuspecting couple that buys their perfect home, not aware of it's dark history. After a while, they come to realize that they might not be the only ones in the house. Something is silently watching them and trying to drive them out.
14 New Movies Streaming to Netflix Australia
Jen Kirkman: Just Keep Livin'? (2017)
Freaky Friday (2003)
A FistFull of Dollars (1964)
Mr. Pig (2016)
Back and Forth (2016)
Automata (2014)
The Stolen Years (2013)
Radiopetti (2015)
Harricane Bianca (2016)
Autohead (2016)
Under The Shadow (2016)
Coin Heist (2017)
Simply Actors (2007)
The Watcher (2016)
9 New Documentaries Streaming to Netflix Australia
Married, Single, Dead (2011)
Hacking the Planet – Season 1 (2013)
Vinnie Jones' Toughest Cops – Season 1 (2008)
The Rat Race (2010)
The Perfect Physique (2015)
Growing up Coy (2016)
The Green Way Up – Season 1 (2016)
Shadow Trade (2014)
Miss Sharon Jones! (2015)
15 New TV Series Streaming to Netflix Australia
Shadow Hunters – Season 2 (2016)
The Shannara Chronicles – Season 1 (2016)
Murder Files – Season 1 (2013)
Motorway Cops – Season 1 (2008)
Off Camera – Series 3 (2014)
Madame Antoine – Season 1 (2016)
Love in Her Bag – Season 1 (2013)
Heavy Haulers – Season 1 (2010)
D-day – Season 1 (2015)
Shia We Se – Season 1 (2016)
One Day at a Time – Season 1 (2017)
Edgar Rice Burroughs' Tarzan and Jane – Season 1 (2017)
Degrassi: Next Class – Season 1/2 (2016)
Crime Scene Investigation Center – Season 1 (2015)
LoliRock – Season 2 (2014)