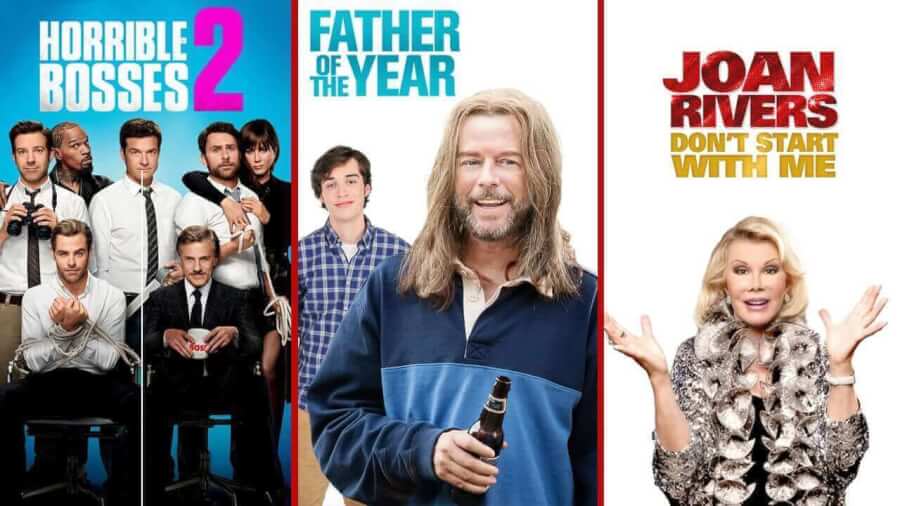 Netflix in Australia was treated to some fantastic additions this week. The Netflix Originals are the standouts again but there's also some other third-party content well worth adding to your lists too. Here's a look at what came to Netflix Australia between July 15th and July 20th. 
On the Netflix Originals front, the big release of the week comes in the form of David Spade's new Netflix comedy, Father of the Year. Relationships and lives are ruined as two drunken friends take a bet on which dad would win in a fight. If you were a fan of the Godzilla series added earlier in the year, then Netflix just released a follow-up movie for you to watch through over the weekend.
On the movie front, two new movies have dropped this week although, for those with long memories, you'll know they've streamed before. Horrible Bosses 2 and Shooter rejoin the service both worthy of a rewatch. Shooter, in particular, is a must-watch especially if you're watching the weekly episodes still releasing on the service.
Netflix Australia also added three standup specials this week. The standout is the 2012 performance by the late Joan Rivers in "Don't Start With Me". Nobody is safe as she roasts everyone and anyone. A real standout performance.
Here's the full of the 36 new titles added to Netflix AU this week:
16 New Movies Added This Week
Camarón: The Film (2018)
Clear and Present Danger (1994)
El club de los buenos infieles (2018)
Father of the Year (2019)

Netflix Original

GODZILLA City on the Edge of Battle (2018) 

Netflix Original

Horrible Bosses 2 (2014)
Nothing to Lose (2018)
Septembers of Shiraz (2016)
Shooter (2007)
Sommore: Chandelier Status (2013)
Tahaan (2008)
Temporada de Caza (Hunting Season) (2017)
The King of Comedy (1983)
The Shining (1980)
The Spiderwick Chronicles (2008)
The Stranger (1946)
10 New TV Series Added This Week
Big (Season 1)
Bonus Family (Season 2)

Netflix Original

Can't Cope, Won't Cope (Season 2)
Final Space (Season 1)

Netflix Original

Hi! School – Love On (Season 1)
Home: Adventures with Tip & Oh (Season 4)

Netflix Original

Jimmy: The True Story of a True Idiot (Jimmy: Ahomitaina honma no hanashi ) (Season 1)

Netflix Original

Luna Petunia: Return to Amazia (Season 2)
Moorim School (Season 1)
The Joel McHale Show with Joel McHale (Season 2)

Netflix Original
7 New Documentaries/Docuseries Added This Week
Amazing Interiors (Season 1)

Netflix Original

Anthony Bourdain: Parts Unknown (Season 8)
Camarón Revolution (Season 1)
Dark Tourist (Season 1)

Netflix Original

Hollywood Weapons: Fact or Fiction? (Season 2)
Last Chance U (Part 4)
Lucha: Playing the Impossible (2016)
3 New Standup Specials Added This Week
Felipe Esparza: They're Not Going to Laugh at You (2012)
Joan Rivers: Don't Start With Me (2012)
Katt Williams: Live (2006)
What are you watching on Netflix AU this week? Let us know down below.