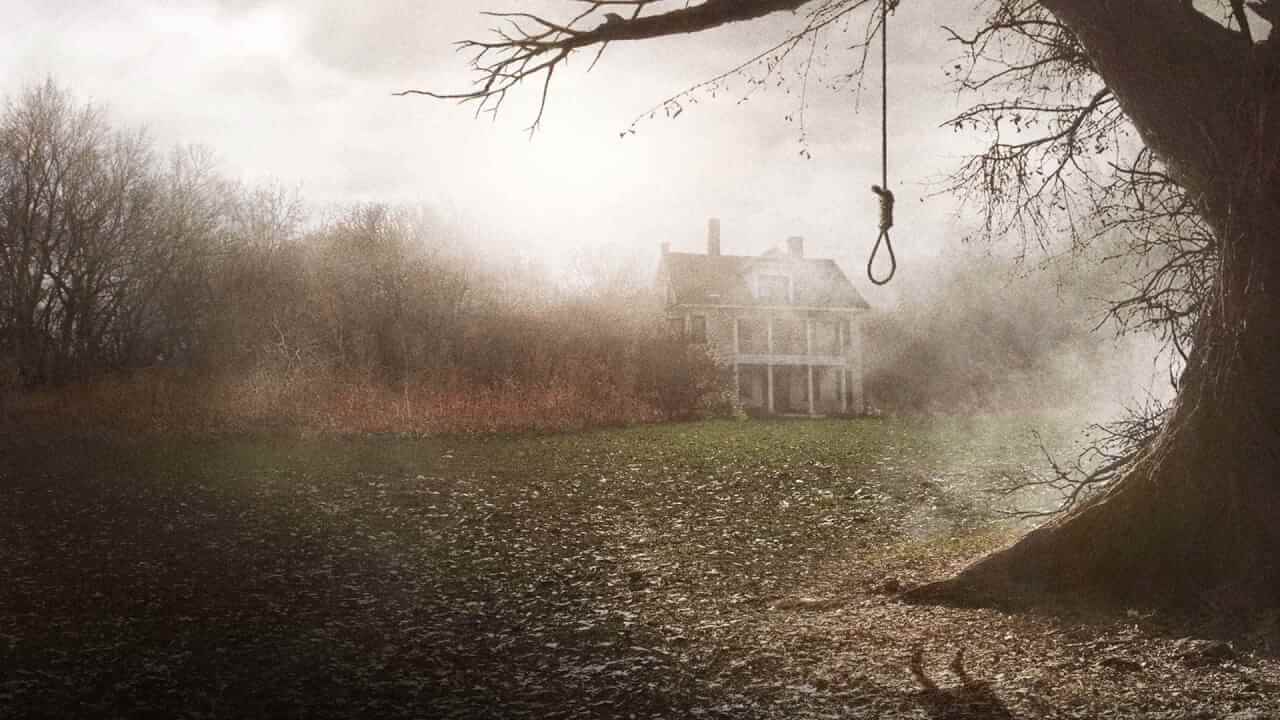 The start of the month means its been one hell of a busy week for Netflix Australia! With 77 brand new titles available to feast on right now, there are plenty of titles that will be added to your watch list this week! So here's all the latest additions to Netflix Australia for the 1st of February 2019.
Firstly of all here are the top 3 highlights of for this week!
The Conjuring (2013)

The film so terrifying it was reported that viewers were fainting at theatres! The Conjuring was just beginning of the self-proclaimed 'The Conjuring Universe.' With 5 titles out already, there are still another 3 movies on the way. Based on the cases by paranormal investigators the Warrens, their exploits even led to the creation of the Amityville Horror story.
In the early 1970s, a malicious spirit haunts the Perron family in their home of Harrisville, Rhode Island. Small and benign incidents at first have led to horrifying events taking place in the family home. Left with no choice the Perron's ask for the aid of the Warrens, the husband-wife paranormal investigation team. The spirit continues to show its malicious nature, even more so when the home's horrifying history is discovered by the Warrens…
---
Velvet Buzzsaw (2019)
Netflix Original

The latest of many Original movies coming to Netflix this year is the thriller Velvet Buzzsaw. Starring the likes of Jake Gyllenhaal, Toni Collette and John Malkovich we fully expect the film to entertain audiences worldwide.
When an art dealer discovers a beautiful collection of Art by an unknown artist he takes the art for his own gallery. Soon paranormal events transpire, as a force of nature takes its revenge upon those that have led a life of greed using art rather than loving art for its beauty.
---
Russian Doll (Season 1)
Netflix Original

New Yorker Nadia is the guest of honor at a party that she seemingly can't escape from. Dying in a multitude of ways, no matter how many times Nadia dies she is always brought back to the same point at the party. Trying to figure out what's going on, Nadia will have to try and survive while also maintaining her sanity.
Here Are All the Brand New Titles Added to Netflix Australia This Week:
50 Brand New Movies Added to Netflix Australia This Week:
14 Minutes from Earth (2016)
30 Minutes or Less (2011)
Abduction (2011)
Bhasmasur (2017)
Conan the Barbarian (2011)
Dear Ex (2018)

Netflix Original

Enough (2002)
Fist Fight (2017)
Ghost of Girlfriends Past (2009)
Goyo: The Boy General (2018)
Guilty (2015)
Habibie & Ainum (2012)
Hantu Kak Limah (2018)
High Society (2018)

Netflix Original

It Takes Two (1995)
Jawbreaker (1999)
Jumping the Broom (2011)
Life of An Outcast (2018)
Love Off the Cuff (2017)
Maharaja: The Story of Ranjit Singh (2010)
Manusangada (2017)
Nathicharami (2018)
Ocean Heaven (2010)
Quarantine (2008)
Rampage (2018)
Rudy Habibie (2016)
Sat Sri Akal (2008)
Scooby-Doo! & Batman: The Brave And The Bold (2018)
Spy Kids: All the Time in the World (2011)
Suicide Squad: Hell To Pay (2018)
Surga Yang Tak Dirindukan (2015)
Surga Yang Tak Dirindukan 2 (2017)
Takers (2010)
The Boss Baby (2017)
The Choice (2016)
The Conjuring (2013)
The Conjuring 2 (2016)
The Death of Superman (2018)
The Hunt for Red October (1990)
The Lincoln Lawyer (2011)
The Rite (2011)
The Roommate (2011)
Truckbhar Swapna (2018)
Up Among The Stars (2018)
Velvet Buzzsaw (2019)

Netflix Original

Virsa (2010)
Wallace and Gromit: A Close Shave (1995)
Wallace and Gromit: A Grand Day Out (1989)
Wallace and Gromit: The Wrong Trousers (1993)
Zapped (2014)
15 Brand New TV Shows Added to Netflix Australia This Week:
Always a Witch (Season 1)

Netflix Original

Defendant (Season 1)
Free Rein: Valentine's Day (2019)

Netflix Original

Ghost Town Gold (Season 1)
Gotham (Season 4)
Kill Me Heal Me (Season 1)
Knightfall (Season 1)
Nightflyers (Season 1)

Netflix Original

Radiant Office (Season 1)
Russian Doll (Season 1)

Netflix Original

Sparta (Season 1)
The New Legends of Monkey (Season 1)
True: Happy Hearts Day (2019)

Netflix Original

Wallace & Gromit: A Matter of Loaf and Death (2008)
When Calls the Heart (Season 5)
6 Brand New Documentaries Added to Netflix Australia This Week:
Biggie & Tupac (2002)
Have You Seen the Listers? (2017)
Heal (2017)
I Dream of Dance (2017)
Inside the Mossad (Season 1)
The Gentlemen Driver (2018)
1 Brand New Stand Up Special Added to Netflix Australia This Week:
Gabriel "Fluffy" Iglesias: One Show Fits All (2019)

Netflix Original
5 Brand New Reality Shows Added to Netflix Australia This Week:
Botched Up Bodies (Season 1)
Horror Homes (Season 1)
Kitten Rescuers (Season 1)
License To Drill: Louisiana (Season 1)
Trawlermen Tales (Season 1)