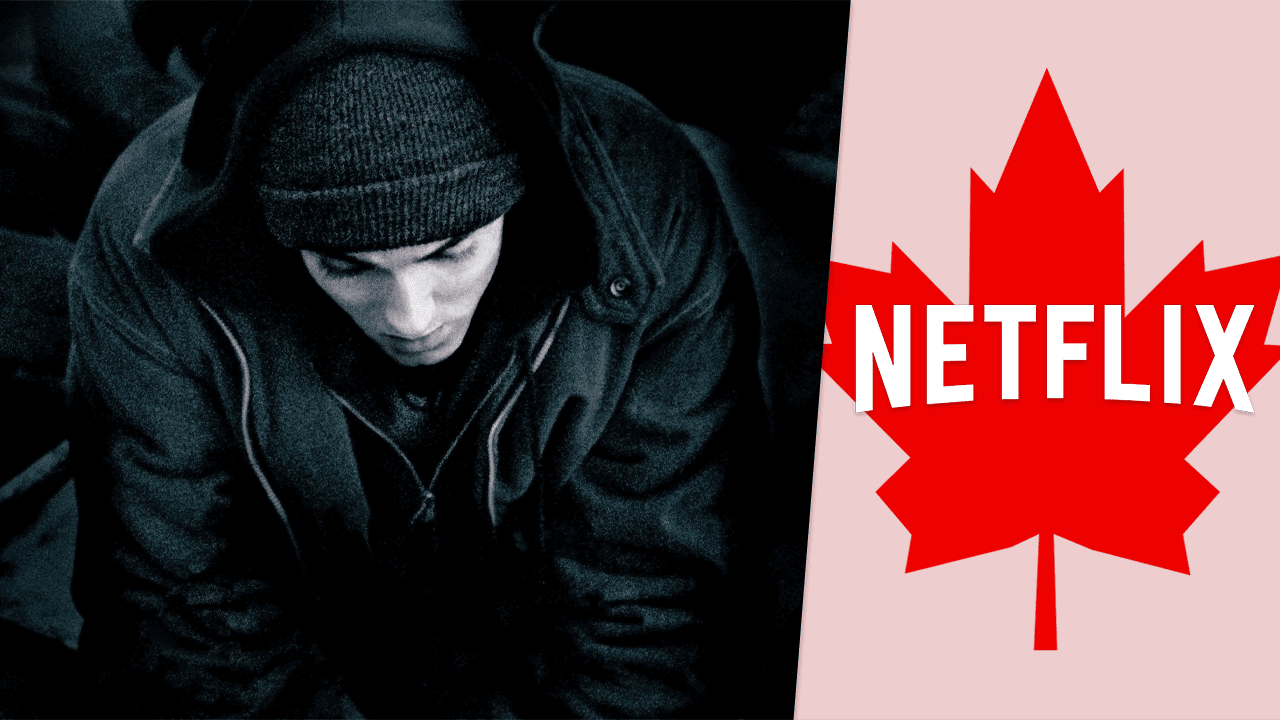 It's a reasonably quiet week on Netflix Canada this week with only 28 new additions to the library.
First of all, here are the week's highlights:
---
8 Mile (2002)
Director: Curtis Hanson
Genre: Drama, Music | Runtime: 110 Minutes
Cast: Eminem, Kim Basinger, Mekhi Phifer, Brittany Murphy, Evan Jones
Article Continues Below...
Marshal Mathers aka Eminem hasn't featured in many film roles across his career, but he will always be remembered for 8 Mile as Jimmy Smith Jr. aka B Rabbit.
The setting is Detroit in 1995. The city is divided by 8 Mile, a road that splits the town in half along racial lines. A young white rapper, Jimmy "B-Rabbit" Smith Jr. summons strength within himself to cross over these arbitrary boundaries to fulfill his dream of success in hip hop. With his pal Future and the three one-third in place, all he has to do is not choke.
---
Better Call Saul (Season 6)
Seasons: 6 | Episodes: 63
Genre: Crime, Drama | Runtime: 53 Minutes
Cast: Bob Odenkirk, Jonathan Banks, Rhea Seehorn, Michael McKean, Patrick Fabian
Just like the US, Canada was lagging behind the rest of the Netflix world where Better Call Saul is an Original series. Now, Canadian subscribers have access to all six seasons, and 63 incredible episodes. Time to binge to your heart's content!
Before there was Saul Goodman, there was Jimmy McGill, a former con artist trying to make a name for himself as a respectable lawyer. However, as Jimmy goes through his own trials and tribulations he transforms into criminal lawyer Saul.
---
Erin Brockovich (2000)
Director: Steven Soderbergh
Genre: Drama | Runtime: 131 Minutes
Cast: Julia Roberts, Albert Finney, Aaron Eckhart, Marg Helgenberger, Cherry Jones
Julia Roberts earned a well-deserved Academy Award for her portrayal of Erin Brockovich, which is still one of her best on-screen performances to date.
A twice-divorced mother of three who sees an injustice, takes on the bad guy, and wins – with a little help from her push-up bra. Erin goes to work for an attorney and comes across medical records describing illnesses clustered in one nearby town. She starts investigating and soon exposes a monumental cover-up.
---
Here are the Latest Additions to Netflix Canada This Week
13 New Movies Added to Netflix Canada This Week: April 21st, 2023
42 (2013)
8 Mile (2002)
A Tourist's Guide to Love (2023)

N

Bangarang (2021)
Chhota Bheem and the Return of Dragar (2022)
Chokehold (2023)

N

Erin Brockovich (2000)
Mighty Morphin Power Rangers: Once & Always (2023)

N

One More Time (2023)

N

Ready (2008)
Satya 2 (2013)
The Fisherman's Diary (2020)
The Wildflower (2022)
11 New TV Shows Added to Netflix Canada This Week: April 21st, 2023
A Clean Sweep (Season 1)
Better Call Saul (Season 6)
Chhota Bheem (Season 7)
Ex-Addicts Club (Season 1)

N

Light the Wild (Season 1)
Oggy Oggy (Season 2)

N

Rough Diamonds (Season 1)

N

The Diplomat (Season 1)

N

The Marked Heart (Season 2)

N

Tooth Pari: When Love Bites (Season 1)

N

Welcome to Eden (Season 2)

N
3 New Docuseries Added to Netflix Canada This Week: April 21st, 2023
Chimp Empire (Season 1)

N

How to Get Rich (Season 1)

N

Longest Third Date (Season 1)

N
1 New Reality Show Added to Netflix Canada This Week: April 21st, 2023
Indian Matchmaking (Season 3)

N
---