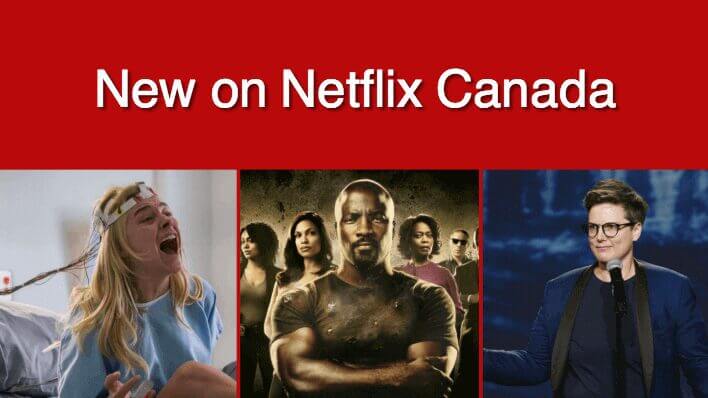 Happy Friday! Summer is officially here, the weather is hot, and it's time to stay indoors and beat the heat with Netflix. Plenty of great titles hit the service to keep you busy over the weekend, but we've chosen a few highlights to help you get started with your binge.
Chloë Grace Moretz is first up in her new Netflix Original Film Brain On Fire. Based on a true story, she plays a reporter for The New York Post who has everything going for her until she mysteriously starts having seizures and hearing voices. As weeks go by she rapidly descends into insanity, moving inexplicably from violence to catatonia. Following a series of outbursts, misdiagnoses and a prolonged hospital stay, a lucky last-minute intervention by one doctor finally gives her a diagnosis and hope to rebuild her life.
Next up is the eagerly anticipated second season of Luke Cage. Based on the Marvel Comics character of the same name, Mike Colter plays the hero. He's the Hero of Harlem, in fact. This season sees Alfre Woodard's Mariah Dillard taking on a whole new personality, and she plays it perfectly. Mariah wants power and is willing to do anything to get it. We also get a new villain named Bushmaster (The Deuce's Mustafa Shakir) this season. He has a power comparable to Cage's and wants to take over. It's a fun new season with plenty of action. Tell your friends and family you have plans this weekend…plans to binge.
Article Continues Below...
Finally, we have Hannah Gadsby's Original Netflix Special Nannette. The 40-year-old Australian comic may be a new name to you, but she's been in the business over a decade. Now she is bringing her critically acclaimed, award-winning show to Netflix. She is funny, acerbic, and very smart. Her taut material definitely has a very serious undertone, but she tells it in such a way you appreciate it or won't mind. This special definitely deserves a spot in your queue this weekend.
---
21 New Titles Now Available
New Movies
Brain on Fire (2018)

Netflix Original

Desolation (2017)
Kaleidoscope (2016)
Nostalgia (2018)
Starbuck (2011)
The Many Faces of Ito: The Movie (2018)
Us and Them (2018)

Netflix Original
New TV Series
Club de Cuervos Presents: The Ballad of Hugo Sánchez (Season 1)

Netflix Original

Club Friday The Series 7
Cooking on High (Season 1)

Netflix Original

Derren Brown: Miracle (Special)

Netflix Original

Kim's Convenience (Season 2)
Love Rhythms – Accidental Daddy (Season 1)
Marvel's Luke Cage (Season 2)

Netflix Original

Nouvelle adresse (Season 3)
R.L Stine's The Haunting Hour (Season 2)
The Underwear (Season 1)
Unsolved (Season 1)
You Me Her (Season 3)
New Documentaries
The Vietnam War: A Film By Ken Burns and Lynn Novick (2017)
New Standup Special
Hannah Gadsby: Nannette (2018)

Netflix Original