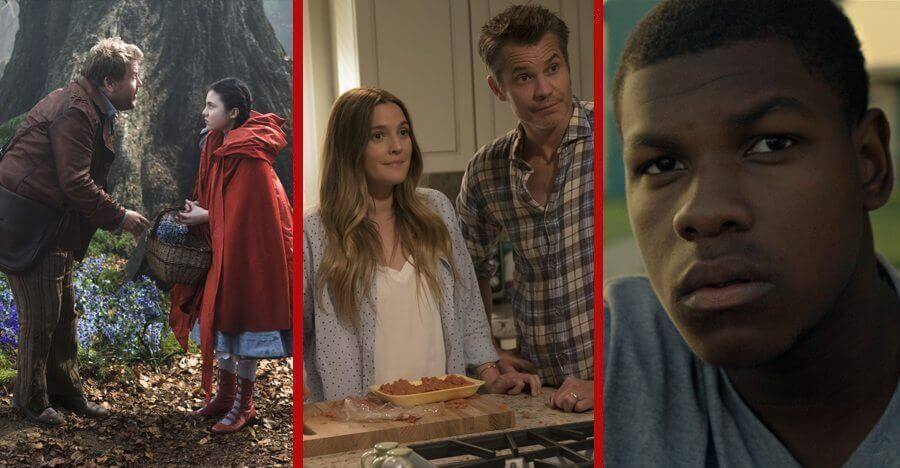 The second week of February is nearly over and this week's addition to Canadian Netflix includes a total of 39 new titles for you to enjoy. 23 new movies, 11 documentaries and another 6 TV series. To save you from being overcome with all the choice, we have personally chosen three titles that we are going to outline briefly in an attempt to convince you to give them a watch.
Our first pick for this week is the 2016 released film 'Imperial Dreams' starring John Boyega (Fin – Star Wars: The Force Awakens). He plays a 21-year-old ex-gangster that has just been released from prison. He returns to the area of his old gang, determined to look after and provide for him family. The plot is very inspiring and does a great job in portraying the struggle that African-American men and their families have to go through. The film won 10 awards and due to Boyega impressive performance, many people think this rising star will continue rising rapidly.
Article Continues Below...
Our Second pick for this week is the new Netflix Original series that has just been released 'Santa Clarita Diet'. The Comedy, Drama has been received well upon release and stars Drew Barrymore alongside Timothy Olyphant as two relatively boring real estate agents in Santa Clarita…Well boring until one day Shiela (Drew Barrymore) is suddenly extremely sick and dies. Then things really start taking a turn for the strange, when she rises again and has a severe hunger for flesh.
Our last choice for this week is the Action, Fantasy, Comedy 'Into the Woods', that incorporates classic fairy tale stories into a single film. Emily Blunt and James Corden play the baker and his wife who are unable to have a child. An evil witch (Meryl Streep) approaches them and tells them she can reverse this curse if they carry out tasks for her. They must journey into the woods and obtain a 'Cow as white as milk' (Jack and the beanstalk), a 'Cape as red as blood' (Little Red Riding Hood), 'Hair as yellow as corn' (Rapunzel), and a 'slipper as pure as gold' (Cinderella) all for the witch. All theses classic tales and interconnected in this modern twist, oh and did I mention it was a musical?
After reading this list of titles arriving in February, you might want to know what titles are leaving Netflix in March.
Read on for the full list of all 39 new releases:
23 New Movies Streaming to Netflix Canada
Imperial Dreams (2014)
Department Q: The Keeper of the Lost Causes (2013)
Department Q: The Absent One (2014)
Department Q: A Conspiract of Faith (2016)
Saniel Sosa: Sosafado (2017)
Semana Santa (2015)
Maroon (2016)
Haraamkhor (2015)
Dreamland (2016)
Dilwale (2015)
The Devil Dolls (2016)
Call of Heroes (2016)
The Little Rascals Save the Day (2014)
Elvira I will Give you My Life but I'm Using it (2014)
Trash Fire (2016|)
Me, Myself and Her (2015)
Michael Bolton;s Big, Sexy Valentine's Day Special (2017)
Girl Asleep (2015)
Skiptrace (2016)
Into the Woods (2014)
Happy Times (2014)
Tokio (2015)
Heart of a Lion (2015)
11 New Documentary Streaming to Netflix Canada
Targeted (2016)
The Karma Killings (2016)
I Am Sun Mu (2015)
The Hurt Business (2016)
The Hunt – Season 1 (2012)
Extreme Adventure Emergencies (2003)
The Eccentrics – Season 1 (2015)
Conmen Case Files – Season 1 (2011)
Star Men (2015)
Nage The Eternal Yogi (2016)
The Return (2016)
6 New TV Series Streaming to Netflix Canada
Santa Clarita Diet – Season 1 (2017)
Please Like Me – Season 4 (2013)
Shopkins – Season 1 (2014)
Lindner's Fishing Edge – Season 1 (2013)
Yu-Gi-Oh! – Season 1/2 (2001)
H2O: Just Add Water – Season 1/3 (2006)