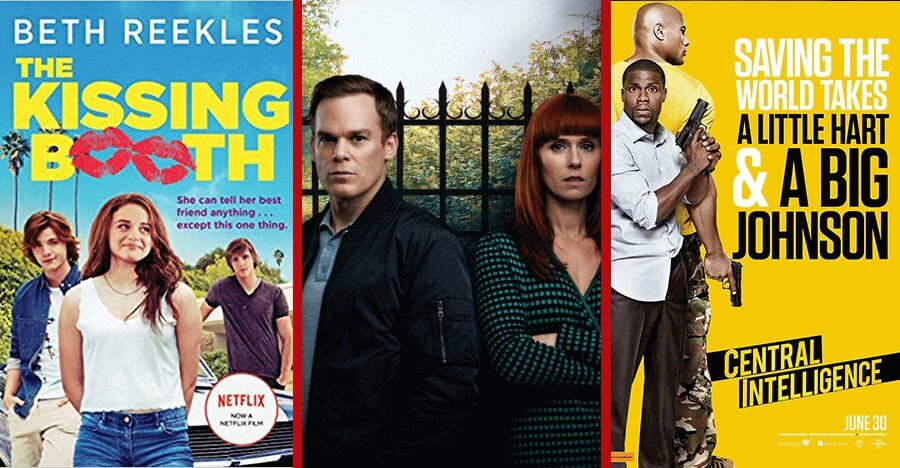 After the incredible amount of titles that we saw arrive to Candian Netflix last week, it's not surprising that we've seen that number decline since then. Only a total of 14 titles have been added in the past week; including 5 new Movies, 3 Documentaries, 5 TV Series, and an additional Netflix Standup show. You can find a list below, accompanied by a few short paragraphs where we have taken some time to individually pick out three titles that we think you might be interested in watching. Of course, if you spot something in the list below that you think deserves a specific mention, please let us know in the comments below.
Our first highlight of this week is the new Netflix Original series 'Safe'. The series stars Michael C. Hall of Dexter fame as he plays Tom, a widowed father with two teenage daughters. But after his older daughter disappeared suddenly the grieving pediatrician must uncover dark secrets in order to find his daughter. The 8-episode long series premiered on the 10th and mostly takes place in the English cities of Manchester, Liverpool, and Cheshire. The show has already been met with glowing reviews and is definitely worth a watch.
Another Netflix production that has reached our screens this week is the Rom-Com film 'The Kissing Booth'. The film is based on the novel by Beth Reekles and stars Joey King as Elle Evans, a high school student who in order to confront her secret crush must take part in the school kissing booth. Obviously, this movie is not for everyone, but Netflix has proven quite talented at producing some good teenage Rom-Coms recently, so if you like the sound of this, give it a shot.
Our last pick for this week is the 2016 comedy/action film 'Central Intelligence' with Dwayne 'The Rock' Johnson and Kevin Hart. The film follows the reunion of two semi-high school friends who are quickly dragged into a world on intense international espionage. The mild-mannered and unsuspecting accounted is way out of his depth as the CIA hunt him and his old friend Bob, under the assumption that Bob is a rogue agent.
See the full list of 14 new titles available on Netflix Canada this week:
5 New Movies Streaming on Netflix Canada
Pup Star: World Tour (2018)
Danny Collins (2015)
The Kissing Booth (2018)

Netflix Original

Central Intelligence (2016)
I Remember You (2017)
3 New Documentaries Streaming to Netflix Canada
City of God – 10 Years Later (2013)
Evil Genius – Season 1 (2018)

Netflix Original

13 Reasons Why: Beyond the Reasons – Season 1 (2018)

Netflix Original
5 New TV Series Streaming on Netflix Canada
Kong King of the Apes – Season 2 (2018)
A Little Help with Carol Burnett – Season 1 (2018)

Netflix Original

Safe – Season 1 (2018)

Netflix Original

Busted! – Season 1 (2018)

Netflix Original

Bill Nye Saves the World – Season 3 (2018)

Netflix Original
1 New Stand Up Shows Streaming on Netflix Canada
Hari Kondabolu: Warn Your Relatives (2018)

Netflix Original