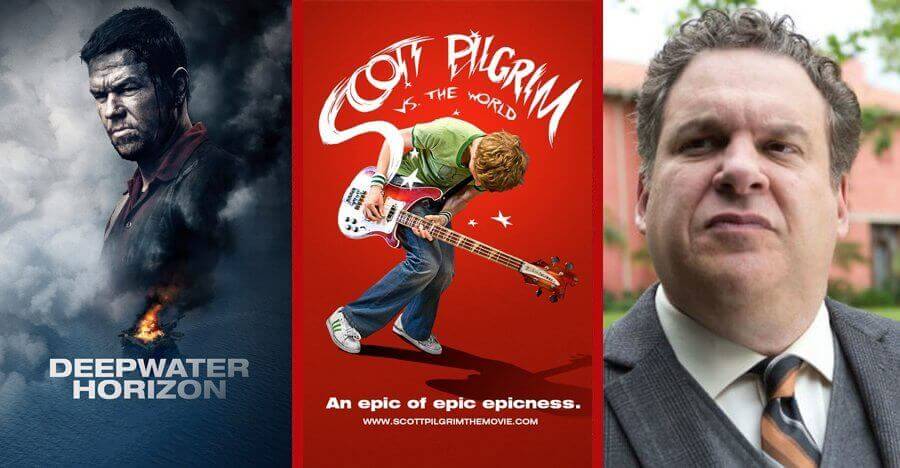 May seems to be flying past already and this week in Canada a total of 39 new titles have been added to Netflix's Database. This week includes 25 new movies, 8 Documentaries and 6 new TV shows that all bring new and exciting entertainment to your fingertips. We have looked through and picked out three titles in specific to briefly talk about, in the hope it might give you a place to start.
Firstly we have decided to highlight the release of a new Netflix Original comedy "Handsome: A Netflix Mystery Movie" which follows Gene Handsome, an LA detective who is overall a little useless and only has a talent for solving mysteries thanks to his own life problems. He is attempting to solve the murder of his neighbor's babysitter in this quirky and unique comedy.
Next, we have chosen the 2010 Action, Comedy film "Scott Pilgrim vs. the World", starring Michael Cera. The films is regarded by many as a refreshing classic, and epic take on Comic Book Comedy. Scott is quite an awkward teenager who overall struggles to cope with relationships. After meeting and falling for a girl 'Romona Flowers' he finds out that in order to be with her he must battle seven of her ex-lovers in a fight to the death. If you are a fan of comic books, there is no doubt that you would have heard of this movie, and hopefully, you are as glad as us to hear it is now available to stream.
Our last pick for today is a Triller based on the 2010 disaster that struck the offshore oil-drilling rig named 'Deepwater Horizon'. The film is a dramatization on how the rig suffered from various structural and system flaws that inevitably lead to a catastrophic disaster and the worst environmental disaster in the US.
Read on for the full list of all 39 new releases:
25 New Movies Streaming to Netflix Canada
Manu NNa Speciale (2017)
Handsome: A Netflix Mystery Movie (2017)
Evolution (2015)
Stake Land II: The Stakelander (2016)
Desierto (2015)
Hunter Gatherer (2016)
Takers (2010
Norm Macdonald: Hitler's Dog, Gossip & Trickery (2017)
Don't Think Twice (2016)
All We Had (2016)
6 Guns (2016)
The Adventure Club (2016)
Pyaar Ka Punchnama 2 (2015)
Michael (2011)
Madras Café (2013)
Gabbar Is Back (2015)
El apóstata (2015)
Deepwater Horizon (2016)
Bbuddah Hoga Terra Baap (2011)
Bald Mountain (2013)
Aiyyaa (2012)
Scott Pilgrim vs. the World (2010)
Mrs. Brown's Boys: Mammy's Widow's Memories (2015)
Mrs. Brown's Boys: Mammy's Christmas Punch (2015)
Cold War 2 (2016)
8 New Documentary Streaming to Netflix Canada
The Mars Generation (2017)
That Sugar Film (2015)
When the Bough Breaks (2017)
LoveTrue (2016)
National Bird (2016)
Aiyyaa (2016)
Iceman Reborn (2016)
Can Alzheimer's Be Stopped? (2016)
6 New TV Series Streaming to Netflix Canada
What Happens to My Family – Season 1 (2016)
Spirit Riding Free – Season 1 (2017)
Kazoops! – Season 3 (2016)
Canimals – Season 2 (2011)
Switched at Birth – Season 5 (2014)
NOVA: Treasures of the Earth – Season 1 (2016)