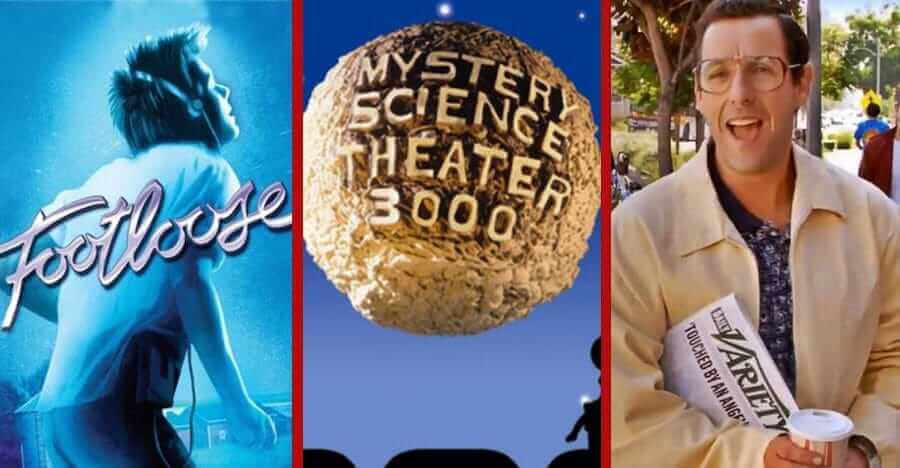 Surprisingly it is already nearly the middle of April. This week we welcome a total of 27 titles to Canadian Netflix, a considerably reduced amount compared to last week's 223 titles. This week 21 new movies, 3 Documentaries and 3 new TV series have been added to the database, which if you have already have ran out of things to watch from last week, this should keep you occupied. As per usual we have decided to pick out three titles that we think need a special highlight.
Our first choice this week is the latest release involving Adam Sanders movie deal with Netflix. 'Sandy Wexler' is a new Netflix Original staring Adam Sandler who plays a talent manager in Los Angeles during the 1990s who is representing attempting to cling on to the old style of show business. After Sandy discovers an amazingly talented singer at an amusement park, their business is put to the test as he falls deeply in love with her. This is the 3rd film in Adam's deal with Netflix, after 'The Ridiculous 6', and 'The Do-Over'. Both the films have been subject to considerate criticism, but fans of Sandler are still loving him and enjoying his movies.
Secondly for this week we have chosen to highlight the return of a 1980s TV show, 'Mystery Science Theater 3000' was a cult classic that many people loved. The show follows a man who is trapped by mad scientists along with robots and forced to watch the worst movies ever created… and just rip in to them. I'll be honest in saying that actually sounds quite funny. The new series is being produced by Netflix and hopes to live up to the expectations.
Article Continues Below...
Our last choice for this week is the classic 1984 film 'Footloose' that really put Kevin Bacon on the map. It's a tale of teenage rebellion is a boring town that has banned both Rock and Roll, and dancing, the two best things. Ren McCormack (Kevin Bacon) is a teenage from big-city Chicago who shakes this small rural town with his attitude to life which puts a kick into the townspeople. This lighthearted musical is often forgotten, but now fans can stream it to their living room with one click.
Also an Honourable mention for this week is 'Ferris Bueller's Day Off', which is also a classic that has been added.
Read on for the full list of all 27 new releases:
21 New Movies Streaming to Netflix Canada
The Whole Truth (2016)
Frat Star (2017)
Before I Wake (2016)
Koi… Mil Gaya (2003)
Kevin Hart: What Now? (2016)
Hate Story (2012)
Operações Especiais (2015)
Macho (2016)
The Chronicles of Riddick (2004)
ROBOT (2010)
Green Is Gold (2016)
Footloose (1984)
Ferris Bueller's Day Off (1986)
Colkatay Columbus (2016)
Chandni Bar (2001)
We Are Family (2016)
The Chosen (2016)
Sandy Wexler (2017)
Our Lovers (2016)
I.T (2016)
Arctic Heart (2016)
3 New Documentary Streaming to Netflix Canada
Ken Burns: The War – Season 1 (2007)
Radical: the Controversial Saga of Dada Figueiredo (2013)
The Search for Hitler's Bomb (2015)
3 New TV Series Streaming to Netflix Canada
My Secret Diary – Season 1 (2016)
Peppa Pig – Season 2 (2006)
Mystery Science Theater 3000: The Return – Season 1 (2017)