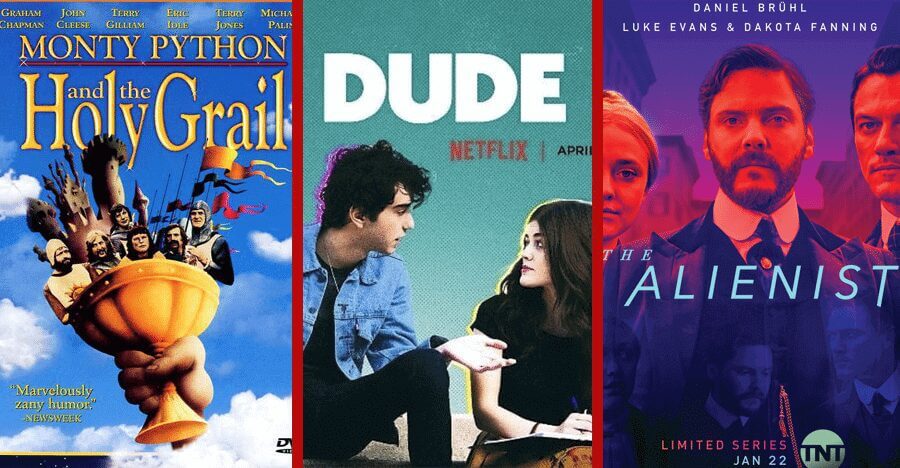 We're nearing the end of April already, with only one week until May is upon us. Below we will be covering all the titles that have arrived on Netflix throughout the last week. 16 Movies, 2 Documentaries, 12 TV series and an additional 2 Standup shows have been added. As usual, we will have three paragraphs below, tasked with covering three titles briefly, hoping to give you an idea where to start watching.
Out first pick for this week is a new Netflix original titled 'The Alienist'. The period, mystery, drama stars Daniel Brühl, Luke Evans, and Dakota Fanning. After a number of gruesome murders of young male prostitutes emerge in New York City, the new police commissioner decides to hire a criminal psychologist, known as an alienist at the time to help him solve the murders. The series has received very positive reviews and is once again another Netflix Original more than worth checking out.
Next, we have chosen to mention something that is more than obvious in the list below. As you've probably noticed a lot of Monty Python has been added to Candian Netflix. Anything from the 1975 film 'Monty Python and the Holy Grail' to the 2009 series 'Monty Python: Almost The Truth'. If you are a fan of the bunch, you should be more than happy to see most of their libary now available on Netflix.
Lastly, we have picked out another Netflix Original, this time a comedy, drama starring Lucy Hale, Alexandra Shipp and Alex Wolff. 'Dude' follows a group of teenage girls who must come to terms with life after high school. Although not a production quite to the scale of the other Netflix Original we've mentioned this week, we sill think that viewers should definitely give this one a go.
See the full list of 32 new titles available on Netflix Canada this week:
16 New Movies Streaming on Netflix Canada
All the Reasons to Forget (2017)
Beyond Skyline (2017)
Chasing the Dragon (2017)
Dude (2018)

Netflix Original

Hungerford (2014)
Kodachrome (2018)
Leatherface (2017)
Life of Brian (1979)
Loving Vincent (2017)
Monty Python and the Holy Grail (1975)
Monty Python Live (Mostly) (2014)
Monty Python Live at the Hollywood Bowl (1982)
Monty Python: Parrot Sketch Not Included (1989)
The Darkest Dawn (2016)
The Gunman (2015)
The Meaning of Monty Python (2013)
2 New Documentaries Streaming to Netflix Canda
Mercury 13 (2018) Netflix Original
Numero Zero: Alle origini del rap italiano (2015)
12 New TV Series Streaming on Netflix Canada
A Love So Beautiful – Season 1 (2017)
Aggressive Retsuko – Season 1 (2016)
Charité – Season 1 (2017)
Hormones: The Confusing Teens – Season 1&2 (2014)
Monty Python: Almost The Truth – Season 1 (2009)
Monty Python's Fliegender Zirkus – Season 1 (1972)
Monty Python's Flying Circus – Season 1 (1969)
Monty Python's Personal Best – Season 1 (2006)
Nicky, Ricky, Dicky & Dawn – Season 1 (2014)
Teen Titans Go! – Season 4 (2016)
The Alienist – Season 1 (2018)

Netflix Original

The Chalet – Season 1 (2018)

Netflix Original
2 New Stand Up Shows Streaming on Netflix Canada
Eddie Murphy: Delirious (1983)
The Honeymoon Stand Up Special – Season 1 (2018)

Netflix Original