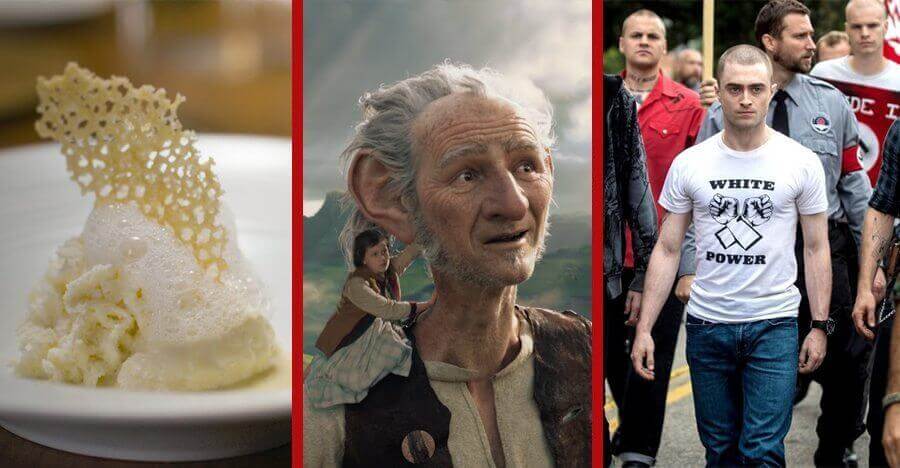 It's the last week of February and Netflix has introduced a total of 55 new titles to Canadas screens. 30 New Movies, 12 Documentaries, and 13 New TV shows were added this week. We have chosen 3 titles to mention, that we think might give you a helping hand in choosing what to watch on an uneventful evening.
Our first choice for this week is new 2016 remake of the classic written by Roald Dahl 'The BFG'. Directed by Steven Spielberg this film is technically more of a sequel than a remake, but the impressive CGI that they have incorporated sets it apart. The story follows an orphan named Sophie who encounters the Big friendly Giant in the streets of London and his taken back to his mysterious homeland. The BFG has to protect the girl from the other man-eating Giants that constantly torment the BFG and label him as an outcast due to his kind nature. The film has been met with very positive reviews and is regarded as a very fitting adaptation of the Roald Dahl story.
Article Continues Below...
Next who have chosen a whole different type of movie to talk about. Imperium is a Crime, Triller based on true events, and follows an FBI agent played by Daniel Radcliffe who is tasked to go undercover as an extreme white supremacist. In order to prove himself, he becomes a neo-nazi involved in a revolutionary plot of terrorism. He must challenge all his morals by taking on a new racist identity and deal with the dangers of being uncovered.
Our final pick is the release of the third season of the popular documentary 'Chef's Table. A documentary that follows a number of international chefs that are determined to refine and perfect their passion. The show shows the art that is involved in cooking, and each episode focuses singularly on a chef and their unique talents and lives.
After reading this list of titles arriving in February, you might want to know what titles are leaving Netflix in March.
Read on for the full list of all 39 new releases:
30 New Movies Streaming to Netflix Canada
Carful What you Wish for (2015)
La Coppia Dei Campioni (2016)
Aram, Aram (2015)
Tini: The New Life of Violetta (2016)
Stress Position (2013)
The Perfect Match (2016)
Operator (2016)
The Little Engin that Could (2011)
Sun Lamp for Your Home (2017)
Maps to the Stars (2014)
Madarri (2016)
Growing up Wild (2016)
The BFG (2016)
Trevor Noah: Afraid of the Dark (2017)
The Sevem Deadly Sins – Season Signs of Holy War (2014)
Gants:O (2016)
Boy MIssing (2016)
In Order of Disappearance (2014)
The Impossible (2012)
Roman Holiday (1953)
Mirzya (2016)
Kill Command (2016)
Roger Corman's Death Race 2050 (2017)
Imperium (2016)
I Don't Feet at Home in this World Anymore (2017)
Operacoes Especiais (2015)
Mike & Dave Need Wedding Dates (2016)
R.L. Stine's The Haunting Hour (2007)
The Reconquest (2016)
Jonas (2015)
12 New Documentary Streaming to Netflix Canada
The West – Season 1 (2016)
Secrets of Great British Castles – Season 2 (2015)
Lockup: Maximum Security – Season 1 (2007)
Sharkwater (2006)
Ken Burns: The Roosevelts: An Intimate History (2014)
Cosmos Laundromat 10 Hour Loop (2016)
Ken Burns: The Civil War – Season 1 (1990)
Ken Burns: Prohibition – Season 1 (2011)
Night Will Fall (2014)
Magnus (2016)
Explore TV – Season 1 (2016)
Accidental Courtesy (2016)
Chef's Table – Season 3 (2015)
13 New TV Series Streaming to Netflix Canada
Spark – Season 1 (2016)
Enginuity – Season 1 (2015)
Transformers: Robots in Disguise – Season 2/3 (2015)
The Mind of a Chef – Season 2/4 (2012)
Love me As I Am – Season 1/3 (2013)
Z Nation – Season 3 (2014)
VeggieTales in the City – Season 1 (2017)
Ultimate Beastmaster – Season 1 (2017)
The Sound of Your Heart – Season 1 (2016)
Legend Quest – Season 1 (2017)
The Devil is a Part-Timer! – Season 1 (2013)
Wreck Trek – Season 1 (2013)