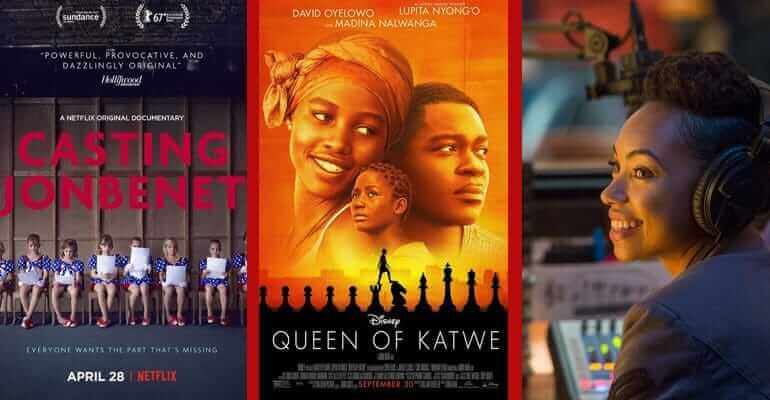 It's now a couple days from the end of April, and this month has welcomed many new and exciting titles for you all to enjoy in Canada. The last week of the month usually doesn't introduce too many titles, due to the large number that are normally added at the start of each month. This week we have 37 titles to talk about, this includes; 20 New Movies, 7 Documentaries, and 10 New TV Series. As usual, we have decided to pick out three to specifically to highlight.
Our first choice for this week is a new Netflix Original film 'Small Crimes' starring Nikolaj Coster-Waldau (Jaime Lannister From Game of Thrones) who plays an ex-cop who has just returned from a 6-year prison sentence for attempted murder. He intends to redeem himself but slowly sinks into the same problems and mess that he started 6 years ago. The film is a suspenseful thriller and has just been released onto Netflix, we defiantly recommend giving it a watch if you enjoy these types of films.
Next, we have picked out a New Original Documentary 'Casting JonBenet' that has just come to Netflix based on the Murder of JonBenet the six-year-old beauty queen. Her death is still surrounded in mystery and is one of the well-known unsolved child murder cases. This 1-hour 20-minute documentary goes into detail about the people involved in her life and the community that was deeply shaken due to the young girl's death.
Our last pick for this week is the New series 'Dear White People' that has seemed to be surrounded in controversy since day one. The show follows students at Ivy League college and is about the racial tension that surrounds the predominantly white community. Since its announcement, the show has been subjected to a lot of criticism and defiantly needs a certain acquired taste to enjoy.
Read on for the full list of all 37 new releases:
20 New Movies Streaming to Netflix Canada
Walk of Shame (2014)
Long Nights Short Mornings (2016)
Big Eyes (2014)
Vir Das: Abroad Understanding (2017)
The Forest (2016)
The 101-Year-Old Man Who Skipped Out on the Bill and Disappeared (2016)
Shepherds and Butchers (2016)
Queen of Katwe (2016)
P (2006)
Dear Zindagi (2016)
A Tale of Love and Darkness (2015)
เพชฌฆาต (2014)
ศพไม่เงียบ (2011)
Rewind (2013)
Army of Darkness (1992)
American Honey (2016)
Small Crimes (2017)
Running Wild (2017)
Rodney King (2017)
2015 Dream Concert (2015)
7 New Documentary Streaming to Netflix Canada
Secrets of Westminster (2014)
Secrets of Underground London (2014)
Secrets of Selfridges (2014)
Secrets of Scotland Yard (2013)
Secrets of Althorp – The Spencers (2013)
Country: Portraits of An American Sound (2015)
Casting JonBenet (2017)
10 New TV Series Streaming to Netflix Canada
Peppa Pig – Season 3 (2006)
Man to Man – Season 1 (2017)
Saints & Strangers – Season 1 (2015)
Mar de plástico – Season 2 (2015)
What in the World Happened? – Season 1 (2015)
Puella Magi Madoka Magica – Season 1 (2011)
President – Season 1 (2010)
Jumping Girl – Season 1 (2015)
Dear White People – Season 1 (2017)
Cable Girls – Season 1 (2017)