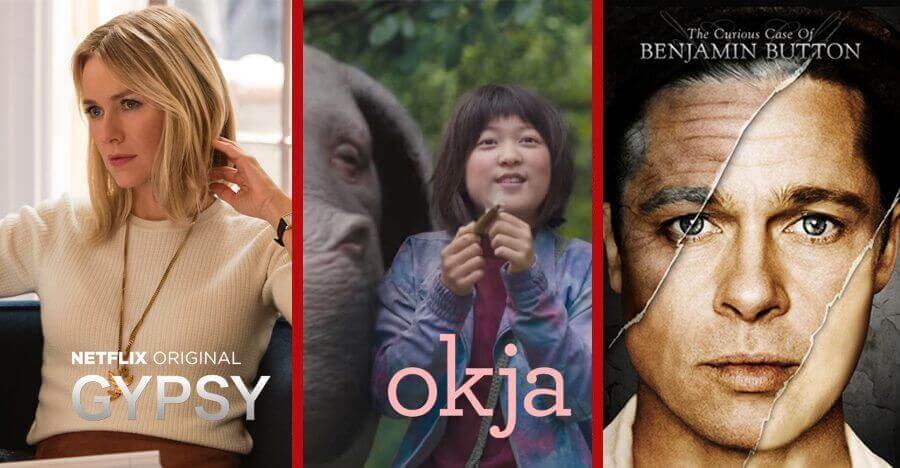 For the last week of June, Netflix Canada has received a decent amount of titles. 36 have been added in total, consisting of 16 new movies, 2 documentaries and a further 18 TV series. Before the title stream of titles arrives tomorrow we have picked out three from this week that we feel deserve a special mention.
Our first pick for this week is the new Netflix Original 'Okja', an Action Adventure starring Tilda Swinton, Seo-Hyun Ahn and Jake Gyllenhaal (To name a few). Mija is a little girl who befriends a massive animal that she names Okja. After living in a South Korean forest, a conglomerate steals the animal with some pretty harmful intentions. The film has only just released but has been received positively as a thought proving tale that is definitely worth your time.
The 2008 film 'The Curious Case of Benjamin Button' has just entered Netflix's Canadian Database. Due to bizarre and unknown circumstances, Benjamin Button is born an old man and ages backward. This film is definitely an underrated gem and a true tear-jerker. If you've never watched it you're missing out.
'Gypsy' is a new Netflix Orignal series based around the Therapist Jean Holloway who seems to have a desire to get involved with the inner working and lives of her clients. Naomii Watts plays the Therapist who seems to have to all, a loving Husband, a large house and an intelligent daughter. But who is she really behind closed doors? The thriller is a new 12 part series with plenty of twists and turns.
Read on for the full list of all 36 new releases.
16 New Movies Streaming to Netflix Canada
Kaabil (2017)
Neruda (2016)
I Am Michael (2015)
We Are Your Friends (2015)
Chris D'Elia: Man on Fire (2017) – Netflix Original
Chhota Bheem And the Curse of Damyaan (2012)
Country Crush (2016)
The Curious Case of Benjamin Button (2008)
Okja (2017)
Junction 48 (2016)
Elle (2016)
Clockers (1995)
The Weekend (2016)
Between Us (2016)
2 New Documentary Streaming to Netflix Canada
The House on Coco Road (2016)
Footprints: The Path of Your Life (2015)
18 New TV Series Streaming to Netflix Canada
Pretty Little Liars – Season 7 (2014)
The Disguiser – Season 1 (2015)
Kate and Mim-Mim – Season 2 (2014)
The Supervet: Bionic Specials – Season 1 (2016)
The Supervet – Season 1 (2014)
The Catch – Season 1 (2015)
RuPaul's Drag Race – Season 1 (2016)
Release the Hounds – Season 1 (2014)
Pyaar Tune Kya Kiya – Season 3 (2014)
Miami SWAT – Season 1 (2009)
Little Witch Academia – Season 1 (2017) – Netflix Original
Little Witch Academia – Season 1 (2015)
Gypsy – Season 1 (2017) – Netflix Original
Embarrassing Bodies – Season 2 (2009)
Code 1 – Season 1 (2015)
Chef & My Fridge – Season 1 (2016)
Can't Pay, We'll Take It Away! – Season 2 (2014)
Between – Season 2 (2015)