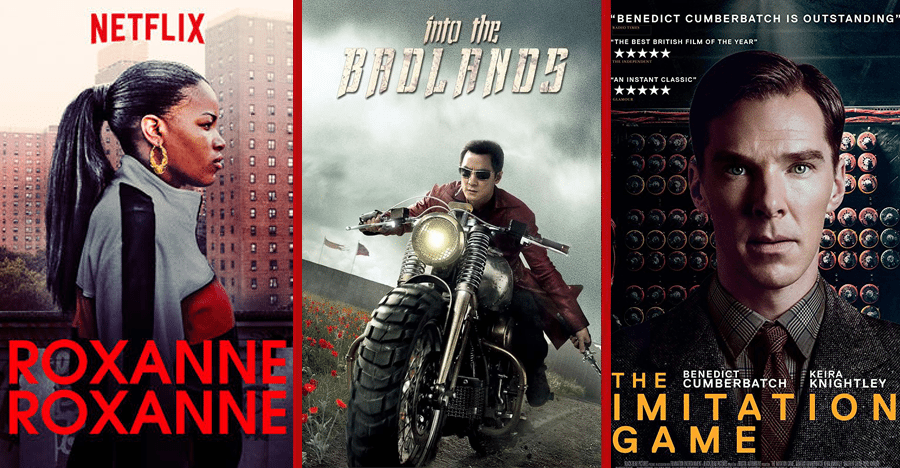 This past month has seen lots of new films and shows come to Canadian Netflix, whether that's exclusive Netflix Originals or old classic movies we've covered it in this section. Below you will find a complete list of all the titles that have been added throughout this last week.  A total of 11 movies, 12 TV shows, and 1 Netflix Stand-up special have all been introduced. As usual, we have picked out three titles that have stood out to us in particular, that we recommend you should check out.
'Into the Badlands' is an AMC shows staring Daniel Wu as a deadly warrior in a post-apocalyptic wasteland where many tribes fight for territory. With a good amount of Kung Fu and action this series has been very popular since it's debut back in 2015. The second season has just arrived on Canadian Netflix, with the 3rd to Premiere on AMC on the 22nd of April.
Our second pick for this week is the 2014 film 'The Imitation Game', which has Benedict Cumberbatch play the famous mathematician Alan Turing who was responsible for cracking the German Enigma code during World War II. The film follows the real-life story and won 1 Oscar thanks to Cumberbatch amazing portrayal of the British code-breaker. For any WW2 history buff this is definitely one worth watching.
Article Continues Below...
Lastly, we have chosen to pick out the new Netflix Original 'Roxanne Roxanne'. The film follows the true story of Roxanne Shante who during the early 1980s rose up as one of the most fierce MC's in Queens. Only being 14 years old this powerful story shows all the dangers are problems she had to overcome on the streets. Hip-hop fans should be interested in this Drama and be pleased to see it's now on Netflix.
See the full list of 24 new titles available on Netflix Canada this week:
11 New Movies Streaming on Netflix Canada
Bob the Builder: Mega Machines (2017)
Dead Man's Burden (2012)
Game over, Man! (2018) Netflix Original
Gods of Egypt (2016)
Miracles from Heaven (2016)
Paradox:A Load Poem (2018) Netflix Original
Pride and Prejudice and Zombies (2016)
Race (2016)
Roxanne Roxanne (2017) Netflix Original
The Imitation Game (2014)
Welcome to Willits (2016)
12 New TV Series Streaming on Netflix Canada
Alexa & Katie – Season 1 (2018) Netflix Original
Alias Grace – Season 1 (2018) Netflix Original
Baroness Von Sketch Show – Season 2 (2017)
Day and Night – Season 1 (2017)
DInotrux Supercharged – Season 2 (2018) Netflix Original
Hyori's Bed & Brekfast – Season 2 (2018)
Into the Badlands – Season 2 (2017)
Limitless – Season 1 (2016)
Requiem – Season 1 (2018) Netflix Original
Shadowhunters: The Mortal Instruments – Season 3 (2018) Netflix Original
Swordgai: The Animation – Season 1 (2018)
The Mechanism – Season 1 (2018) Netflix Original
1 New Stand Up Shows Streaming on Netflix Canada
James Acaster: Repertoire – Collection 1 (2018) Netflix Original