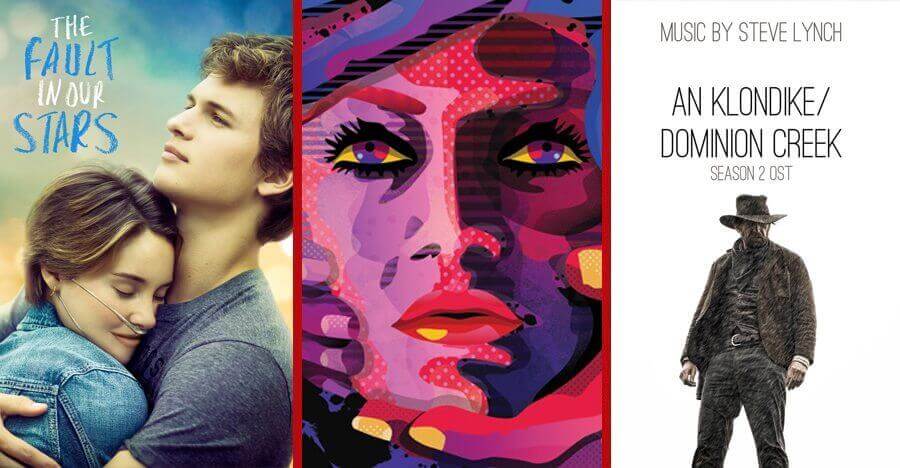 May has arrived and it has brought many new titles to Canadian Netflix, a total of 94 have been added that include 62 New Movies, 24 New Documentaries, and another 10 TV series. As it is the start of the month a lot of new shows are added on the 1st, but if you don't know where to start, we are here to help by choosing some highlights that we feel might be in your interest to start with.
Our first choice for this week is the extremely popular 2014 film 'The Fault in our Stars', based on a best-selling book by John Green. The film follows Hazel and Augustus who are two teenagers who meet in a cancer support group and fall deeply in love. Hazel's other constant companion is an oxygen tank which makes getting around and enjoying life harder than most people, as does Augustus's prosthetic leg. This sad and moving film has connected with so many people and won numerous awards, and now it's on Netflix it can be enjoyed with a click of a button.
Article Continues Below...
Next, we have chosen to highlight something a bit different than usual. Antibirth is a 2016 Horror film about a community of drug-addicts who become infected with a strange virus that starts to degrade their body's. As they start to suspect a conspiracy things go from bad to worse as they loose their grip on what is real and what is a symptom of this strange disease.
Dominion Creek is a TV show based in the Wild West and is about three Irish emigrants to take the long journey in the hope of catching their big break on the Gold Rush. Very quickly they find themselves wound up in a deadly feud with the other residents of Dominion Creek as they desperately try to survive.
Read on for the full list of all 94 new releases:
62 New Movies Streaming to Netflix Canada
Yamla Pagla Deewana 2 (2013)
What the Fish (2013)
Tuscan Wedding (2014)
The Truth About Cats & Dogs (1996)
The Secrets of Emily Blair (2016)
The Night of the Wild Boar (2016)
The Next Skin (2016)
The Longest Day (1962)
The Fault in Our Stars (2014)
Tanu Weds Manu (2011)
Special 26 (2013)
Sophie and the Rising Sun (2016)
Silver Skies (2016)
Shaitan (2011)
Rampage: Capital Punishment (2014)
Raja Hindustani (1996)
Queen (2014)
Pyaar Ka Punchnama (2011)
One by Two (2014)
Oh My God (2012)
Office Space (1999)
Nerdland (2016)
Mumbai Delhi Mumbai (2014)
Moh Maya Money (2016)
Men of Honor (2000)
Mary Kom (2014)
Loving Ibiza (2013)
Loev (2015)
Kahaani (2012)
Inkaar (2013)
In the Shadow of Iris (2016)
Humpback Whales (2015)
Heritage Falls (2016)
Heatstroke (2013)
He Even Has Your Eyes (2016)
HALO Legends (2009)
Gollu Aur Pappu (2014)
Front Cover (2015)
Esteros (2016)
English Babu Desi Mem (1996)
Drishyam (2015)
Drifter (2016)
Dharam Sankat Mein (2015)
Chashme Buddoor (2013)
Chaahat (1996)
Budhia Singh: Born to Run (2016)
Boss (2013)
Bombay Talkies (2013)
Bittoo Boss (2012)
Big Trouble in Little China (1986)
Belle (2013)
Antibirth (2016)
Adaptation. (2002)
Abby Sen (2015)
A YELLOW BIRD (2016)
Will to Love (2015)
Night Moves (2013)
Maria Bamford: Old Baby (2017)
Billy Madison (1995)
Denial (2016)
Parenthood (1989)
Old School (2003)
24 New Documentary Streaming to Netflix Canada
Travis: A Soldier's Story (2013)
The Black Panthers: Vanguard of the Revolution (2015)
Saeed Mirza: The Leftist Sufi (2016)
Richard Pryor: Icon (2014)
Maya Angelou: And Still I Rise (2016)
Losing Sight of Shore (2017)
Liberating a Continent: John Paul II and the Fall of Communism (2016)
JFK: The Making of a President (2017)
In Defense of Food (2015)
Fire in the Blood (2012)
Episode 4 (2015)
Episode 3 (2013)
Episode 2 (2015)
Embrace (2016)
Ella Brennan: Commanding the Table (2016)
Defying the Nazis: The Sharps' War (2016)
Decanted. (2016)
Blood on the Mountain (2016)
Anvil: The Story of Anvil (2008)
American Experience: The Boys of '36 (2016)
American Experience: The Big Burn (2014)
Daughter of the Lake (2015)
Bodyguards: Secret Lives from the Watchtower (2016)
Peter and the Farm (2016)
10 New TV Series Streaming to Netflix Canada
Verliefd op Ibiza – Season 1 (2013)
Under Arrest – Season 5 (2015)
Sniffer – Season 1 (2016)
Real Detective – Season 2 (2016)
Moving Art – Season 2 (2015)
Mother Goose Club – Season 1 (2011)
Japanese Style Originator – Season 1 (2008)
Dominion Creek – Season 2 (2015)
Ramayan – Season 1 (2012)
Servant of the People – Season 1 (2015)