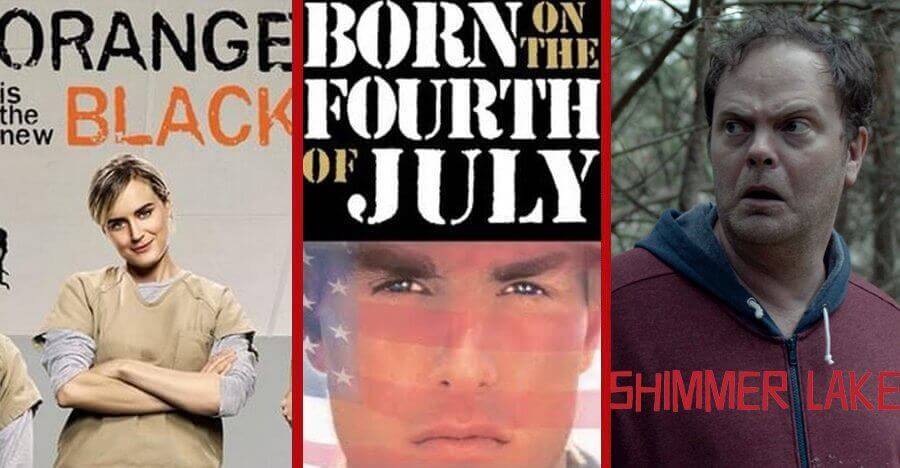 It's now the second week of June, and this week welcomes a total of 40 new titles including 26 new movies, 3 Documentaries and a further 11 new TV shows for you to enjoy on a relaxing evening. The reason last week introduced 80+ titles was because Netflix loves bulk adding a lot of new shows and movies on the 1st of each month. Just because less have been added this week doesn't mean there isn't great titles to discover. We have picked out three titles that we are going to highlight for you.
'Orange is the New Black' has returned for its 5th season this week, and follows up from the season 4 cliffhanger. The show is one of Netflix's largest and most popular originals with many passionate and eager fans. Piper Chapman is a normal law-abiding citizen who is convinced for a crime committed many years ago, and now must deal with the brutal reality of life behind bars. The show is a dark comedy/drama that has been nominated for 6 Golden Globes and if you haven't given it ago yet, you defiantly should.
Our second pick for this week is the 1989 film 'Born of the Fourth of July' a war drama/biography starring Tom Cruise as Ron Kovic, a soldier who gets paralysed in the Vietnam war and becomes an anti-war, human rights activist who feels betrays by the country he loves. The film is very moving and really emphasises how people fought passionately for peace in the 70's. This is a classic Tom Cruise movie, and if your exited for his new film 'The Mummy', maybe you should watch some of his older movies again?
Article Continues Below...
Our final choice is a new Netflix Original that has just released titled 'Shimmer Lake'. This new movie is based in a very small town in rural America, and tells the story of three criminals who attempt to pull of a bank heist, with not much success. The thriller follows the local sheriff's quest to clean up the town, among corrupt officials and police. What makes the film a little unique is that the story is told backwards thought a week, that really makes the story pay off.
Read on for the full list of all 40 new releases:
26 New Movies Streaming to Netflix Canada
Lucid Dream (2017)

Netflix Original

Los Últimos de Filipinas (2016)
Catfight (2016)
Anti-Social (2015)
Wild Horses (2015)
War on Everyone (2016)
Tunnel (2016)
Three (2016)
Headshot (2016)
Acapulco La vida va (2016)
The Wishing Tree (2017)
The Eyes of My Mother (2016)
Jules and Dolores (2016)
Year One (2009)
The Water Diviner (2014)
The Edge of Seventeen (2016)
Robin Hood (1991)
Race to Win (2016)
Power Battle Watch Car – Season 1 (2016)
Monty Python's The Meaning of Life (1983)
Knocked Up (2007)
Hypersomnia (2016)
Born on the Fourth of July (1989)
The Great Outdoors (1988)
The Firefly (2013)
Shimmer Lake (2017)

Netflix Original
3 New Documentary Streaming to Netflix Canada
Saving Banksy (2017)
Blue Gold: American Jeans (2014)
Disturbing the Peace (2016)
11 New TV Series Streaming to Netflix Canada
The Homecoming – Season 1 (2015)
The Golden Years with Javed Akhtar – Season 1 (2016)
Lost & Found Music Studios – Season 1 (2016)
Degrassi: Next Class – Season 3 (2016)
Turn – Season 3 (2015)
Gabriel Iglesias Presents Rick Gutierrez: I'm Not Mad, I'm Just a Parent (2014)
Travelers – Season 1 (2016)
Miniforce – Season 1 (2016)
Orange Is the New Black – Season 5 (2017)

Netflix Original

My Only Love Song – Season 1 (2017)

Netflix Original

All Quiet in Peking – Season 1 (2014)