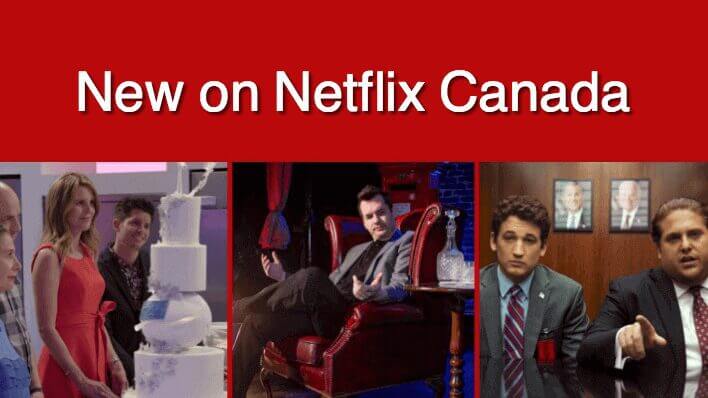 Happy Friday! You made it to the weekend. Take advantage of your time and make the most of it with Netflix.
If you have kids, they are going to be happy over the next couple of days. Lots of new children's series have been added for them to enjoy including the new Netflix Original The Epic Tales of Captain Underpants. The show follows two fourth graders who spend their days playing pranks and making comic books. I've given it a watch and it's better than your average kid's show. It's original and silly, with the use of different mediums (one minute you may be watching a cartoon, the next you may get sock puppets) and the narration by Sean Austin (Stranger Things) makes it watchable for the grown-ups.
Article Continues Below...
If you like standup comedy you're going to love Jim Jefferies' new Netflix Original Special This Is Me Now. Back at Netflix for an all-new show, the brash and irreverent comic touches on subjects from being a single dad to being poor and famous. He's an incredible storyteller and his latest effort is outstanding.
For those of you looking for a crime movie, War Dogs is for you. Based on a true story, it details the lives of two friends who end up becoming international arms dealers. Starring Jonah Hill, Miles Teller, and Bradley Cooper it's a good weekend watch.
Can't get enough of all the cooking and baking shows Netflix has to offer? They have a new one! Sugar Rush is a competitive baking series where teams race against the clock to serve up the most delectable treats. Four teams, three rounds of competition and one sweet cash prize.
8 New Movies Added
How It Ends (2018)

Netflix Original

Last Rampage (2017)
Playdate (2012)
Ratchet and Clank (2016)
Romina (2018)
Sommore: Chandelier Status (2013)
Us and Them (2017)
War Dogs (2016)
16 New TV Series Added
Avatar: The Last Airbender (Season 1)
Baby Ballroom (Season 2)

Netflix Original

Dora the Explorer (Season 2)
Fatal Destiny (Season 1)
Game Shakers (Season 2)
Harvey Beaks (Season 1)
Meteor Garden (Season 1)

Netflix Original

Mossad 101 (Season 2)
Mr Sunshine (Season 1)

Netflix Original

Sam & Cat (Season 1)
Spongebob Squarepants (Season 2)
Sugar Rush (Season 1)

Netflix Original

Suits (Season 7)
The Epic Tales of Captain Underpants (Season 1)

Netflix Original

The Fosters (Season 5)
Victorious (Seasons 1-3)
2 New Documentaries/Docuseries
All the Queen's Horses (2017)
Drug Lords (Season 2)

Netflix Original
4 New Standup Specials
Bo Burnham: what. (2013)
Jim Jefferies: This Is Me Now (2018)

Netflix Original

Joan Rivers: Don't Start with Me (2012)
Katt Williams: Kattpacalypse (2012)