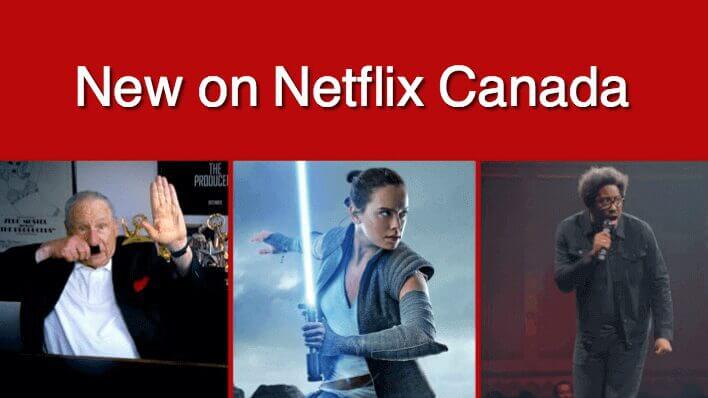 Happy Friday! It has been a bit of a quiet week on the streaming front, but there is still plenty of quality watching time to be had. This week has the return of hit series, blockbuster movies, and first-rate comedy specials. We've taken the time to select a few highlights from the week to help get your weekend watching started. I have seen them all and would definitely recommend them.
First up is Star Wars: Episode VIII: The Last Jedi. In this episode of the space opera (I like to think of it as As The Galaxy Turns) Rey seeks out Luke Skywalker, who now wants nothing to do with the Force. Skywalker's peaceful and solitary existence gets upended and Rey's desire to learn the ways of the Jedi forces Luke to make a decision that changes their lives forever. Meanwhile, Kylo Ren and General Hux lead the First Order in an all-out assault against Leia and the Resistance for supremacy of the galaxy.
Get ready because the Glorious Ladies of Wrestling are back for another season and it's even better than the first. With sharp writing and solid performances, this show takes on the issues of today through the filter of the 1980s.
Article Continues Below...
Maybe not the first to spring to mind when you're thinking of weekend watching, The Last Laugh is a documentary that deserves a look. Comics, actors, filmmakers and concentration camp survivors discuss the ramifications and ethical dilemmas of using the Holocaust as a topic for humor. It's very engaging.
Another new title to keep on your radar is W. Kamau Bell's new Netflix Original Special Private School Negro. He takes a very funny look at everything from parenting in the Trump era to going off the grid.
New Movies
Along with the Gods: The Two Worlds (2017)
Big Game (2014)
Bullet Head (2017)
Calibre (2018)

Netflix Original

Expelled from Paradise (2014)
Ghostbusters (2016)
La Pena Maxima (2018)
Recovery Boys (2018) Netflix Original
Star Wars: Episode VIII: The Last Jedi (2017)
TAU (2018)

Netflix Original

To Each, Her Own (2017)
New TV Series
Chuchhill's Secret Agents: The New Recruits (Season 1)

Netflix Original

GLOW (Season 2)

Netflix Original

Harvey Street Kids (Season 1)

Netflix Original

Kiss Me First (Season 1)

Netflix Original

Nailed It! (Season 2)
Paquita Salas (Season 2)

Netflix Original

Secret City (Season 1)

Netflix Original

The Disastrous Life of Saiki K. (Season 2)
The Forest (Season 1)

Netflix Original
New Documentaries
Skydancers (2018)
The Last Laugh (2016)
New Standup Specials
Jani Dueñas: Grandes fracasos de ayer y hoy (2018)

Netflix Original

W. Kamau Bell: Private School Negro (2018)

Netflix Original