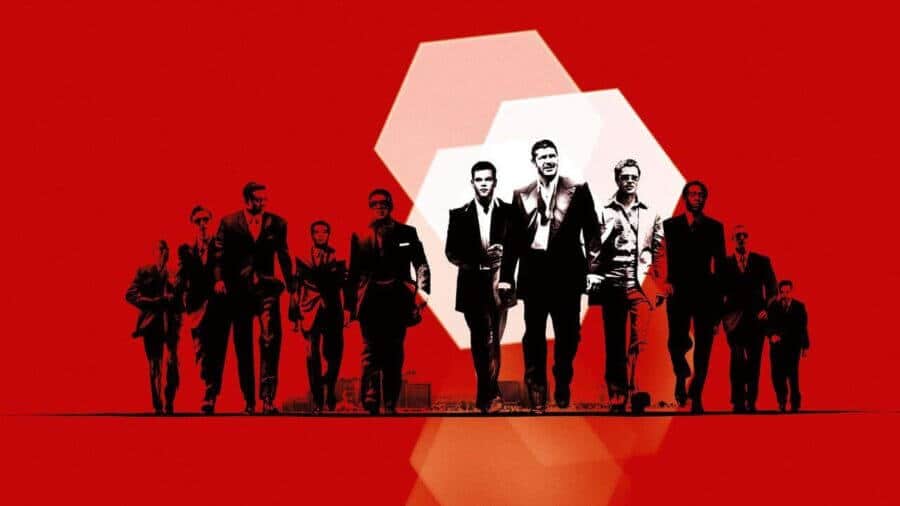 Another quiet week North of the US border with 32 new additions for Netflix Canada. There will be plenty of titles to brag about next week when the 1st of May rolls in. For anyone that isn't watching Avengers: Endgame this weekend here's your full list of additions for 26th of April, 2019.
First of all, here are the highlights from the past week:
---
Ocean's Eleven (2001)
After being released from prison Danny Ocean gets straight to work on his next scheme. Danny's plan is to rob three casinos in one night for a total of $150 Million, but first, he needs to get a crack team of elite thieves together. The crack team of Ocean's eleven must use every trick they have in the book if the heist is going to succeed.
Article Continues Below...
---
The Protector (Season 2)
Netflix Original
Hakan was an ordinary man living in the city of 15 million people. After learning of his connection to the secret and ancient order that protects the city of Istanbul Hakan is granted the power of the Protector. Initially fighting against the responsibility given to him, Hakan must step up as the Protector of Istanbul when a new threat arises that could destroy the city.
---
BONDiNG (Season 1)

Netflix Original
Best friends from high school Tiff and Peter reunite in New York City after years of growing distant. Tiff offering Peter a job happily agrees. Unbeknownst to Peter, Tiff hides a sexy secret and she soon reveals the job he's accepted is to be her assistant… but as an assistant to her Dominatrix persona.
---
Here Are All The Brand New Titles Added to Netflix Canada This Week:
22 Brand New Movies Added to Netflix Canada This Week:
A Mission in an Old Movie (2012)
Allahyar and the Legend of the Markhor (2018)
Amar's Hands (2011)
An Hour and a Half (2012)
Aurora (2018)
Beauty and the Bitches (Season 2)
BONDiNG (Season 1)

Netflix Original

Fireflies  (2013)
Furthest Witness (2017)
Grans (2018)
Imposters (Season 2)
Little Singham in London (2019)
Love Station (2011)
Loving is Losing (2019)
Money Trap (2019)

Netflix Original

Njan Prakashan (2018)
Ocean's Eleven (2001)
Omar and Salma 3 (2012)
Paper Year (2018)
Shattered Memories (2018)
The Bombing (2018)
The Consul's Son (2011)
6 New TV Shows Added to Netflix Canada This Week:
Chambers (Season 1)

Netflix Original

I Think You Should Leave With Tim Robinson (1 Series)

Netflix Original

Pinky Malinky (2 Parts)

Netflix Original

Selection Day (Season 1)

Netflix Original

She-Ra and the Princesses of Power (Season 2)

Netflix Original

The Protector (Season 2)

Netflix Original
4 New Documentaries and Docuseries Added to Netflix Canada This Week:
Grass is Greener (2019)

Netflix Original

ReMastered: Devil at the Crossroads (2019)

Netflix Original

The Last Resort (2018)
Street Food (Volume 1)

Netflix Original