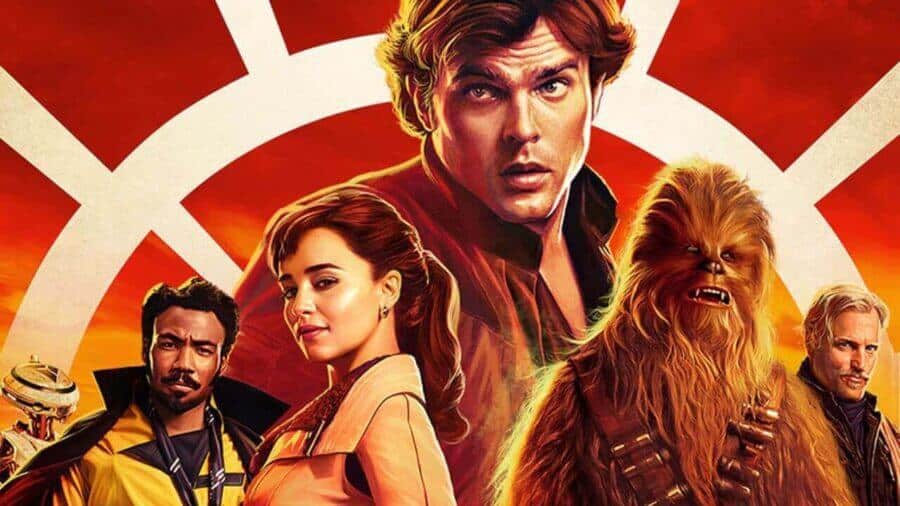 Happy Friday! The list of new additions is a bit smaller than usual this week, but there are still quality titles to be had.
Have you gotten into the swing of the new year? If you're like me you hate this dreary time of year. Console yourself with these new titles on Netflix.
Let's start off with the big news of the week. Solo: A Star Wars Story is now available for streaming. Young Han Solo finds adventure when he joins forces with a gang of galactic smugglers and a Wookie named Chewbacca. I know these stories are a bit controversial to the purists, but I love them. It's a fun new addition to the Star Wars world.
Still in the mood for adventure? Check out Godzilla The Planet Eater. The third and last entry in the animated Godzilla trilogy released on Netflix in North America and in theaters internationally, this computer-animated film delivers a satisfying ending. Much more than just a monster movie, this film delivers a huge dose of humanity and life or death decisions.
Lastly, let's talk about When Heroes Fly. Though you may not realize it, Israel has been a huge source for high-quality TV dramas coming to the US in the form of remakes (Homeland, Hostages, In Treatment). In this series, four friends that are war veterans of a Special Forces unit reunite for one final, deeply personal rescue mission 11 years after falling out. A hit when it aired in Israel, I believe it's worth your time.
Here are all the latest additions added to Netflix Canada this week:
20 New Movies Added to Netflix Canada This Week:
3 Heroines (2016)
5 Cowak Jagoan (2017)
All of You (2017)
Chaotic Love Poems (2016)
Genius (2016)
GODZILLA The Planet Eater (2018) Netflix Original
Komola Rocket (2018)
Look Away (2018)
Love You… Love You Not (2015)
Mara (2017)
Nang Nak (1999)
Next Enti? (2018)
Pahuna (2018)
ReMastered: Massacre at the Stadium (2019) Netflix Original
Soekarno (2013)
Solo: A Star Wars Story (2018)
Solo: A Star Wars Story (French-Canadian Version)
Solo (1996) Netflix Original
The Last Laugh (2018) Netflix Original
Underworld: Blood Wars (2016)
7 New TV Shows Added to Netflix Canada This Week:
Back with the Ex (Season 1) Netflix Original
Friends from College (Season 2) Netflix Original
Hardy Bucks (Seasons 1-4)
Shaka Zulu (Season 1)
Pocoyo (Season 4)
Sex Education (Season 1) Netflix Original
When Heroes Fly (Season 1) Netflix Original