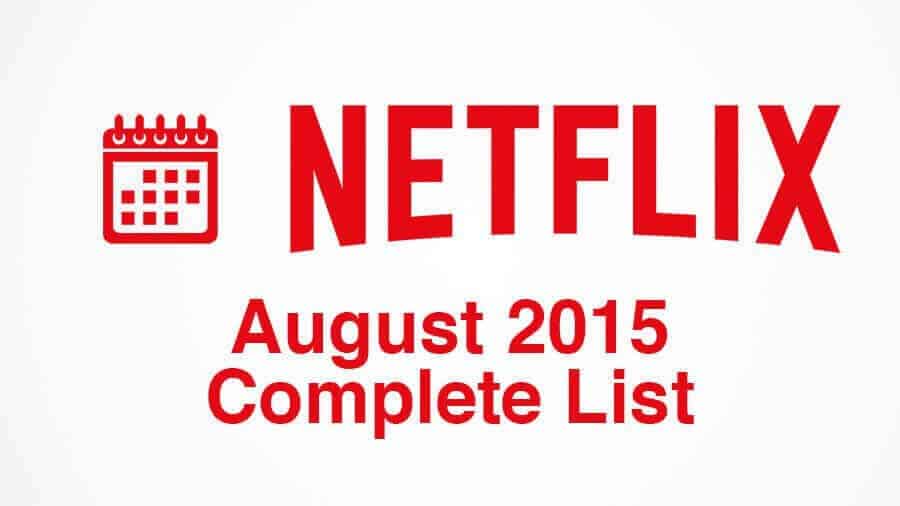 As it's the start of the month it's that time again to reflect and inform those that may have been away throughout August exactly what came throughout the month. For big budget titles you'll be disappointed that it was a relatively quiet month however there's plenty of hidden gems to uncover. It's also the beginning of the end for Epix on Netflix which saw Teenage Mutant Ninja Turtles hit Netflix so watch it before it expires at the end of September.
In August, 117 new movies were added along with 84 new TV series and documentaries.
Highlights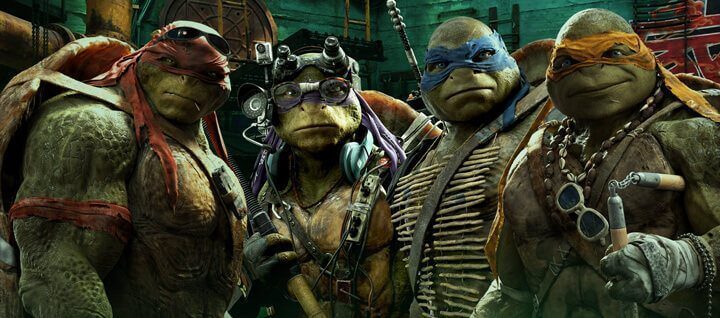 The summer drought was in full effect this month with very few titles worthy of a mention.
Our first movie highlight is one which will unfortunately leave Netflix at the end of this month so watch it while you can. I'm referring to the Epix movie, Teenage Mutant Ninja Turtles which see's the cartoon transformed into a live action movie in the same way Transformers has.
Our second movie highlight is Dear Frankie from 2004. It's a slightly more serious rom-com that you may be used to be but a good watch never the less. In the movie a small boy only has contact with his dad through a letterbox which her mum then responds to. After the web of lies comes closer to home its up to Gerard Butler to play the role of Frankie's father. It's a touching story and well worth a watch.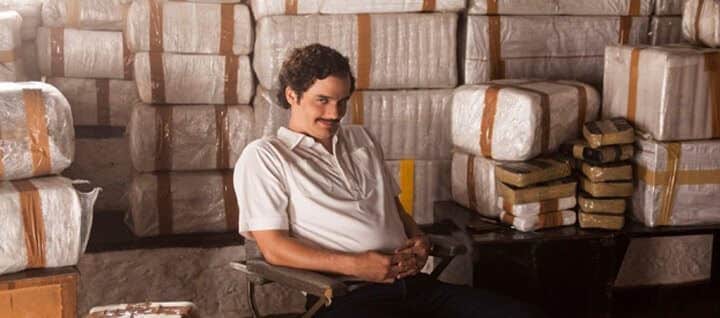 Our television highlights kick off with the brand new Netflix original Narcos. The reviews are already speaking volumes about how you need to watch this series right now. The series tackles the drug cartels in the 70's with a DEA agent whose mission is to take them down.
The kids will be happy with two new series aimed towards them and both are scoring well too. The debut season for Dinotrux and a second of Inspector Gadget arrived throughout August.
New Movies
A Gift Horse (2015)
Alex of Venice (2014)
All Dogs Go to Heaven 2 (1996)
Alvin and the Chipmunks Meet Frankenstein (1999)
Amor de mis amores (2014)
As Cool As I Am (2013)
Asylum (2005)
August (2011)
Batman & Robin (1997)
Behind the Yellow Line (1984)
Being Flynn (2012)
Benny and Joon (1993)
Billy Madison (1995)
Blue Crush (2002)
Bride and Prejudice (2004)
Byzantium (2012)
Cambio de ruta (2014)
Can't Buy Me Love (1987)
Captain Sabertooth and the Treasure of the Lama Rama (2014)
Cocaine: One Man's Seduction (1983)
Colin Quin: Unconstitutional (2015)
Conspiracy Theory (1997)
Cross (2012)
Daylight (1996)
Dear Frankie (2004)
Demetri Martin: Live (At the Time) (2015)
Disciples of the 36th Chamber (1985)
Eat with Me (2014)
Ejecta (2014)
Electric Slide (2014)
Elizabethtown (2005)
Enemy at the Gates (2001)
Executioners From Shaolin (1977)
Final Solution (2001)
Five Shaolin Masters (1974)
Fletch (1985)
Flight World War II (2015)
For a Good Time, Call . . . (2012)
Georgia (1995)
Good Morning, Killer (2011)
Grantham & Rose (2014)
Gun Woman (2014)
Gunfight at La Mesa (2008)
Happy Endings (2005)
Heroes of the East (1978)
Human Capital (2013)
I Don't Know Whether to Slit My Wrists or Leave Them Long (2013)
If I Stay (2014)
Inner Demons (2014)
Jauja (2014)
Justice, My Foot! (1992)
Kill Me Three Times (2014)
La mafia uccide solo de'estate (2015)
LA SAPIENZA (2014)
Lassie (2005)
Leap Year (2010)
Libra X Libra (2012)
Lord of War (2005)
Marvin's Room (1996)
Mi mejor regalo (2013)
Muffin Top: A Love Story (2014)
My Best Friend's Wedding (1997)
Next (2007)
November Rule (2015)
Obedencia perfecta (2014)
Outcast (2014)
Painted Skin: The Resurrection (2012)
Pants on Fire (2014)
Pariah (2011)
Patch Town (2014)
Persona 3 the Movie: #2 Midsummer Knight's Dream (2014)
Preludio (2010)
Quills (2000)
Ride (2015)
Secreto de confesion (2013)
Seeking a Friend for the End of the World (2012)
Shanghai Noon (2000)
Ship of Theseus (2012)
Sobre ella (2013)
Sorority Row (2009)
Starship Troopers (1997)
Stefan v/s Kramer (2012)
Stop the Pounding Heart (2013)
Survivor (2015)
Taal (1999)
Taking Lives (2004)
Teenage Mutant Ninja Turtles (2014)
The Admiral: Roaring Currents (2014)
The Daughter of Dawn (1920)
The Doors (1991)
The Hurt Locker (2008)
The Kid with the Golden Arm (1979)
The Living (2014)
The Look of Love (2013)
The Man from Nowhere (2010)
The Substitute (1996)
The Way (2010)
The Woman in Black 2: Angel of Death (2014)
Three Kings (1999)
Tiger Orange (2014)
Top Secret (1984)
Two Days, One Night (2014)
Tyler Perry's Meet the Browns (2008)
Undisputed (2002)
Vehicle 19 (2013)
Volando bajo (2014)
Volverte a Ver (2008)
Von Ryan's Express (1965)
War (2007)
Welcome to Me (2014)
White God (2014)
Windtalkers (2002)
Windwalker (1980)
Wing Commander (1999)
Wyrmwood: Road of the Dead (2015)
Yellowbird (2014)
Zhi qu weihu shan (2015)
New TV Series/Documentaries
1992 – Season 1 (2015)
30 for 30: Angry Sky (2015)
A Day Without Cancer (2013)
A Path Appears – Season 1 (2015)
Air Disasters – Season 1 (2012)
Antarctic Edge: 70 Degrees South (2015)
Being Mary Jane – Season 2 (2015)
Beneath the Helmet (2014)
Bernard – Season 1 (2004)
Bigfoot's Reflection (2007)
Carl Panzram: The Spirit of Hatred and Vengeance (2011)
Casting By (2012)
Chronic-Con, Episode 420: A New Dope (2013)
Club de Cuervos – Season 1 (2015)
Criminal Minds – Season 10 (2015)
Dancing on the Edge – Season 1 (2013)
De que te quiero, te quiero – Season 1 (2013)
Digimon: Digital Monsters – 3 Seasons (2001)
Dinotrux – Season 1 (2015)
Disaster Playground (2015)
Doctor Who – Series 8 (2014)
Dogs on the Inside (2014)
Dreamland – Season 1 (2014)
El Chavo – Season 1 (1979)
El payaso: Plim Plim: Un heroe del corazon – Season 1 (2011)
El payaso: Plim Plim: Un heroe del corazon in English – Season 1 (2011)
El sexo debil – Season 1 (2011)
Ever After High: Way Too Wonderland – Season 3 (4 Episodes) (2015)
Fair Chase (2014)
Fate/stay night: Unlimited Blade Works – Season 1 (2014)
Flex Is Kings (2013)
Food Matters (2008)
Four Blood Moons (2015)
Girl Meets World – Season 1 (2015)
Hasta Que el Dinero nos Separe – Season 1 (2009)
Heidi – Season 1 (2015)
Hit Record on TV with Joseph Gordon- Levitt – Season 1 (2014)
Hot Wheels: The Skills to Thrill (2015)
How to Sell a Banksy (2012)
I Am. Shimon Peres (2014)
I Dream of Wires (2013)
Inspector Gadget – Season 2 (2015)
Josef Fritzl: Story of a Monster (2010)
La Fea mas Bella – Season 1 (2006)
La Suegra – Season 1 (2014)
Lunch Monkeys – 2 Seasons (2011)
Masha and the Bear – Season 1 (2009)
Motivation 2: The Chris Cole Story (2015)
Mushi-Shi – Season 1 (2014)
Narcos – Season 1 (2015)
NCIS – Season 12 (2015)
Nutri Ventures – Season 1 (2012)
Odd Squad – Season 1 (2014)
Once Upon a Time – Season 4 (2015)
Pelican Dreams (2014)
Project MC2 – Season 1 (2015)
Que pobres tan ricos – Season 1 (2013)
Race to Nowhere (2009)
Reading Rainbow – Volume 1 (1985)
Real Husbands of Hollywood – Season 3 (2014)
Red Data Girl – Season 1 (2013)
Revenge – Season 4 (2015)
Rosario Tijeras – Season 1 (2010)
Rosemary & Thyme – 3 Series (2006)
Russell Brand: End the Drugs War (2014)
Russell Brand: From Addiction to Recovery (2012)
SamSam – Season 1 (2007)
Sense8: Creating the World (2015)
Silver Spoon – Season 1 (2013)
Small Time Gangster – Season 1 (2011)
Speed Kills – Season 1 (2012)
Spooksville – Season 1 (2013)
Strange Empire – Season 1 (2015)
The Delivery Man – Season 1 (2015)
The Royals – Season 1 (2013)
Toobys (2013)
Transcend (2014)
Transporter: The Series – Season 2 (2014)
UnDivided (2015)
Vexed – 2 Seasons (2012)
W1A – 2 Series (2015)
White Earth (2014)
WordWorld – Season 1 (2011)
World War II: Final Days – Season 1 (2011)