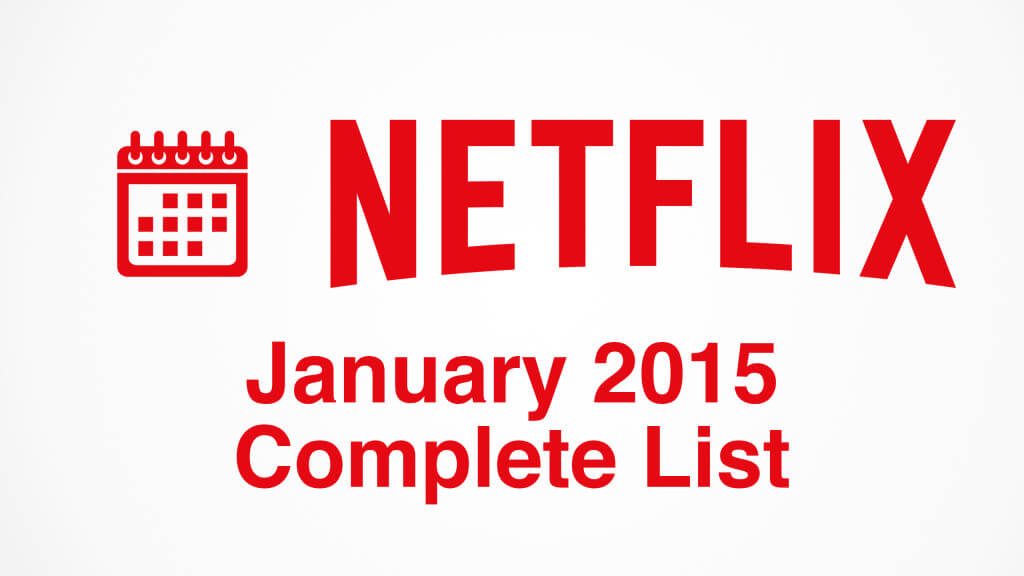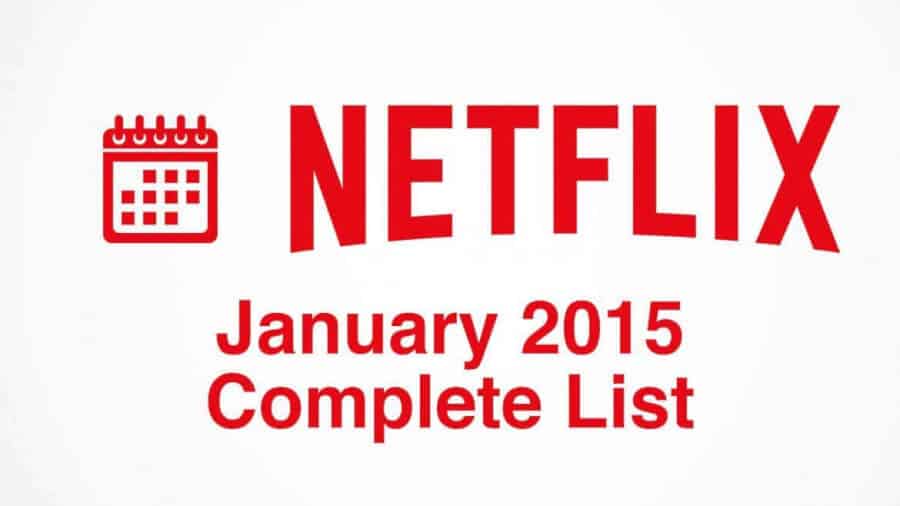 Welcome to the, yet again, late roundup of all the content which was added to Netflix in January 2015. The first month of the year usually brings some pretty good titles and to many fans, it did not disappoint. We got a ton of new TV series to binge through and a few movies which aren't just from the bargain bin. As per normal there was a lot of filler content but that's what we're here for.
This month there were 192 new movies added to Netflix and 116 new TV series and documentaries added to the service in the month of January 2015. That's up on the movies and TV series on December. You can see the table below.
| Month | New Movies | New TV / Docs |
| --- | --- | --- |
| January 2015 | 192 | 116 |
| December 2014 | 164 | 96 |
| November 2014 | 179 | 73 |
| October 2014 | 133 | 121 |
| September 2014 | 158 | 92 |
Highlights
Movies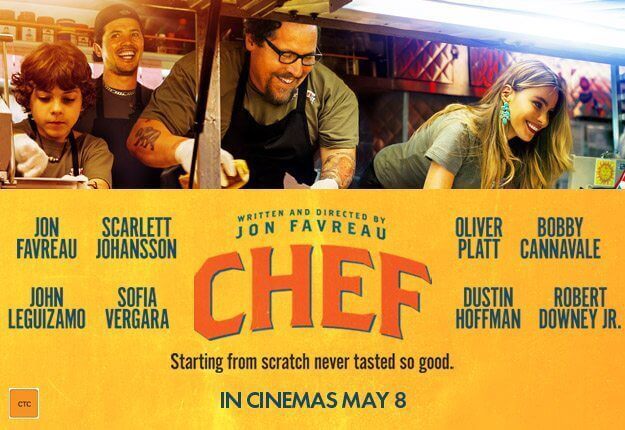 A rather mixed bag for January this year but a few sleeper hits that you probably haven't heard of. Most fitting to that name is Chef from 2014. It stars Robert Downey Jr, Scarlett Johansson and Dustin Hoffman and is about a couple who set up a food truck business. Disney classic 101 Dalmatians from 1996 was also added to the service it tells the classic tale and in my opinion, is the only version of this story you should watch.
TV Series/Documentaries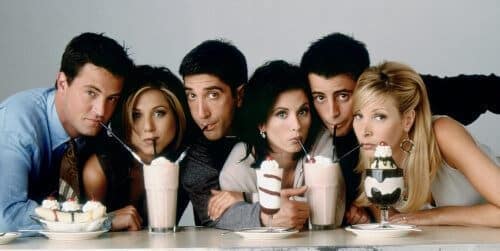 Lets begin with the obvious one here. On the first of the month we got the entire collection of Friends episodes. Which means every single season since the show started up in 1994 and ended in 2003. That means you can binge through every episode of Friends with the four friends as they struggle through life, work and their own love lives.
Other than Friends we got some new episodes of White Collar. To add to the previous 4 seasons we've got the most recent season 5. White Collar, if you're not familiar, is a show about a conman who finally got caught by the law and was offered the opportunity to work with the police to catch similar criminals.
If you're looking for a documentary to watch through then To Be Takei is a good start. It explores the life of the talented actor and his days in Star Trek and more recently his stardom found on the internet. Bowling for Columbine has been re-added to Netflix giving you the chance to see Michael Moore's famous documentary on the events at Columbine and explores the ethics around gun control.
Complete List
Movies
101 Dalmations (1996)

3rd World Cops (2014)

88 (2015)

A Killer Among Us (2012)

Abducted: The Carlina White Story (2012)

Agent Cody Banks 2: Destination London (2004)

Amanda Knox: Murder on Trial in Italy (2011)

Amityville 3 (1983)

Amityville II: The Possession (1982)

An American Tail: The Mystery of the Night Monster (1999)

An American Tail: The Treasures of Manhattan Island (2000)

And Baby Will Fall (2011)

Apaches (2013)

App (2013)

April Fool's Day (1986)

Ardennes Fury (2014)

As the Light Goes Out (2014)

Automata (2014)

Bad Boys II (2003)

Barefoot (2014)

Basic (2003)

Batman & Robin (1997)

Beauty Shop (2005)

Better Living Through Chemistry (2014)

Big Fish (2003)

Bird People (2014)

Bless the Child (2000)

Blood and Ties (2013)

Blood Valley: Seed's Revenge (2014)

Blue Car (2002)

Brick Mansions (2014)

Bruce Almighty (2003)

Cam Girl (2014)

Candyman 2: Farewell to the Flesh (1995)

Cast Away (2000)

Cheech & Chong's Next Movie (1980)

Chef (2014)

Chinatown (1974)

Chinese Zodiac (2012)

Copenhagen (2014)

D.A.R.Y.L. (1985)

Daawat-e-Ishq (2014)

Das finstere Tal (Dark Valley) (2014)

Days and Nights (2014)

Dirty Dancing (1987)

Dirty Dancing: Havana Nights (2004)

Double Wedding (2010)

Election (1999)

Enough (2002)

Falcon Rising (2014)

Fantasia (1940)

Fantasia 2000 (2000)

Fatal Honeymoon (2012)

Fear and Loathing in Las Vegas (1998)

Footloose (1984)

Fort Bliss (2014)

Four Weddings and a Funeral (1994)

Frank (2014)

Frankenstein and the Monster from Hell (1974)

Frida (2002)

Fried Green Tomatoes (1991)

From the Rough (2013)

Get Low (2009)

Get Shorty (1995)

Ghost (1990)

Gloria (2012)

Guardian (2014)

Horns (2013)

House of Last Things (2013)

I Will Follow (2010)

I.Q. (1994)

Iceman (2014)

Iliza Shlesinger: Freezing Hot (2015)

In Harm's Way (1965)

In the Name of God (2013)

It's a Lot (2013)

Jack and the Cuckoo-Clock Heart (2013)

Jack Ryan: Shadow Recruit (2014)

Jarhead 2: Field of Fire (2014)

Jeepers Creepers (2001)

Jeepers Creepers 2 (2003)

Jodi Arias: Dirty Little Secret (2013)

Jodi Picoult's Salem Falls (2011)

Johnny English Reborn (2011)

Kangaroo Jack (2003)

Knight Rusty (2014)

Lady Ninja Kaede 2 (2008)

Lassie (2005)

Liz & Dick (2012)

Lust of the Dead (2012)

Lust of the Dead 2 (2013)

Lust of the Dead 3 (2013)

Magic Beyond Words: The J.K. Rowling Story (2011)

Marathon Man (1976)

Marty (1955)

Matters of Life & Dating (2007)

Mean Girls (2004)

Mental (2012)

Monster High: Escape from Skull Shores (2012)

Monster High: Freaky Fusion (2014)

Monster High: Friday Night Frights (2013)

Monster High: Fright On! (2011)

Monster High: Frights, Camera, Action! (2014)

Monster High: Why Do Ghouls Fall in Love? (2013)

Moonstruck (1987)

Morning Star (2014)

Mr. Deeds (2002)

Mr. Mom (1983)

Murder by Numbers (2002)

Neverlake (2012)

New Hope (2012)

Nights with Theodore (2012)

Ninja Apocalypse (2014)

Not Another Happy Ending (2013)

Only the Lonely (1991)

Open Road (2013)

Patriot Games (1992)

Patton Oswalt: Tragedy Plus Comedy Equals Time (2014)

Pee-wee's Big Adventure (1985)

Puppylove (2013)

Repentance (2013)

Restless Virgins (2013)

Reviving Ophelia (2010)

Ribbit (2014)

Ring of Fire (2013)

RoboCop (1987)

RoboCop 2 (1990)

Rooster Doodle-Do (2014)

Sabrina (1995)

Salvo (2013)

Scorpion King 4: Quest for Power (2015)

Secrets in the Walls (2010)

Secrets of Eden (2012)

Shall We Dance? (2004)

She Made Them Do It (2013)

Shin Onimusha: Dawn of Dreams (2006)

Shining Through (1992)

Sliding Doors (1998)

Slugterra: Ghoul from Beyond (2014)

Slugterra: Return of the Elementals (2014)

Son of God (2014)

Sooper Se Ooper (2013)

Soul Plane (2004)

Spy Kids (2001)

Stalkers (2013)

Stephen King's A Good Marriage (2014)

Stephen King's Thinner (1996)

Steve Trivino: Relatable (2014)

Stonehearst Asylum (2014)

Taken from Me: The Tiffany Rubin Story (2011)

Taking Lives (2004)

The Amityville Horror (1979)

The Apartment (1960)

The Bag Man (2014)

The Bling Ring (2011)

The Brothers (2001)

The Eleventh Victim (2012)

The French Connection (1971)

The French Connection 2 (1975)

The Hero of Color City (2014)

The Hunters (2013)

The Interview (2014)

The Killing Game (2011)

The Ladies Man (2000)

The Mod Squad (1999)

The Murder of Princess Diana (2007)

The Odd Couple (1968)

The Ouija Experiment (2011)

The Pregnancy Project (2012)

The Quiet Man (1952)

The Ref (1994)

The Road to El Dorado (2000)

The Running Man (1987)

The Snitch Cartel (El cartel de los sapos) (2011)

The Town That Dreaded Sundown (2014)

The War of the Worlds (1953)

The Whole Nine Yards (2000)

The Winning Season (2009)

Tinker, Tailor, Soldier, Spy (2011)

To Kill a Man (2014)

Touch of the Light (2012)

True Confessions of a Hollywood Starlet (2008)

Twist of Fate (2013)

Undertow (2004)

Uptown Girls (2003)

Venom (2005)
Viktor (2014)

Wayne's World 2 (1993)

Welcome to the Jungle (2013)

Wetlands (2013)

William & Kate (2011)


Zoom: Academy for Superheroes (2006)
TV Series/Documentaries
30 for 30: The U: Pt. 2 (2014)
A Small Section of the World (2014)
A Word from Warm Heart – Season 1 (2013)
Aliens on the Moon: The Truth Exposed (2014)
America Unearthed – Season 1 (2012)
America: The Story of Us – 12 Episodes (2010)
America's Book of Secrets – 2 Seasons (2012-'13)
America's Funniest Home Videos Kids: Playtime Ain't for Wimps – 6 Episodes (2014)
American Pickers: Collection – 15 Episodes (2010)
American Restoration: Collection – 15 Episodes (2010)
Ancient Aliens: Collection – 15 Episodes (2010)
Barbie Life in the Dreamhouse – Episodes 8-9 (2012)
Beauty & the Beast – Season 2 (2013)
Being Human – Season 4 (2014)
Ben 10: Alien Force – Season 4 (2009)
Beyond Scared Straight! – 2 Seasons (2013)
Bowling for Columbine (2002)
Coffee Prince – Season 1 (2007)
Counting Cars: Collection – 10 Episodes (2012)
Cunning Single Lady – Season 1 (2014)
Dallas – Season 3 (2014)
Dance for Me (2012)
Dance Moms: Collection – 15 Episodes (2011)
Death Comes to Pemberley – Series 1 (2013)
Doctor Stranger – Season 1 (2014)
Double Divas – Season 1 (2013)
Duck Dynasty: Collection – 10 Episodes (2012)
Expedition to the End of the World (2013)
Fat, Sick & Nearly Dead 2 (2014)
Fated to Love You – Season 1 (2014)
Fifi Howls from Happiness (2013)
Flesh for the Beast: Tsukiko's Curse – Season 1 (2013)
Friends – 10 Seasons (1994-'03)
Frontline: A Death in St. Augustine (2013)
Frontline: Death by Fire: An Update (2014)
Frontline: Ebola Outbreak (2014)
Frontline: Generation Like (2014)
Frontline: Hunting the Nightmare Bacteria (2013)
Frontline: League of Denial: The NFL's Concussion Crisis (2013)
Frontline: Locked Up in America (2014)
Frontline: Losing Iraq (2014)
Frontline: Secret State of North Korea (2014)
Frontline: Secrets of the Vatican (2014)
Frontline: Separate and Unequal (2014)
Frontline: Syria's Second Front (2014)
Frontline: TB Silent Killer (2014)
Frontline: To Catch a Trader (2014)
Frontline: United States of Secrets – 2 Episodes (2014)
Gangland: Collection – 15 Episodes (2007)
Gangsters: America's Most Evil – 2 Seasons (2012-'13)
Gettysburg (2011)
God's Gift – 14 Days – Season 1 (2014)
Good Doctor – Season 1 (2013)
History's Mysteries: Secret Societies (2001)
Hoarders: Collection – 15 Episodes (2010)
How Sex Changed the World – Season 1 (2013)
How the States Got Their Shapes – 2 Seasons (2010-'12)
Ice Road Truckers: Collection – 15 Episodes (2007)
Inside Man – Season 2 (2014)
Intervention: Collection – 15 Episodes (2005)
It's Okay, That's Love – Season 1 (2014)
K-POP Extreme Survival – Season 1 (2012)
Larva -Seasons 1 & 2 (2011-'13)
Last Hijack (2014)
Life of Ryan: Caretaker Manager (2014)
Lily's Driftwood Bay – Season 1 (2014)
Living on One Dollar (2013)
Locked Up in America – Season 1 (2014)
Mankind: Decoded – Season 1 (2013)
Mankind: The Story of All of Us – Season 1 (2012)
Marvel's Hulk and the Agents of S.M.A.S.H. – Season 1 (2013)
Modern Marvels: Collection – 15 Episodes (1995)
Money for Nothing: Inside the Federal Reserve (2013)
Mountain Men – 2 Seasons (2012-'13)
Obsessed – 2 Seasons (2009-'10)
Octonauts – Season 1 (2010)
Pac-Man and the Ghostly Adventures – Season 2 (2014)
Pawn Stars: Collection – 15 Episodes (2009)
Preachers' Daughters – Season 1 (2013)
Psych – Season 8 (2014)
Red Hollywood (1996)
Shipping Wars – 3 Seasons (2012)
Sirens – Season 1 (2014)
Stan Lee's Superhumans – 2 Seasons (2010-'11)
Storage Wars: Collection – 15 Episodes (2010)
Swamp People: Collection – 15 Episodes (2010)
TEDTalks: Let Your Mind Wonder – 1 Season (2014)
The Adventures of Puss in Boots – Season 1 (Episodes 1-5) (2015)
The Big Rig Bounty Hunters – Season 1 (2013)
The Cat in the Hat Knows a Lot About That! – 2 Seasons (2010-'12)
The Class of '92 (2013)
The Fall – Series 2 (2014)
The First 48: Collection – 15 Episodes (2010)
The Kennedys – 8 Episodes (2011)
The Killer Speaks – Season 1 (2013)
The Men Who Built America – Season 1 (2012)
The Paradise – Series 2 (2013)
The Ultimate Guide to the Presidents – Season 1 (2012)
The Universe: Collection – 15 Episodes (2007)
The Yes Men (2003)
To Be Takei (2014)
To Russia with Love (2014)
Top Shot: Collection – 10 Episodes (2010)
VeggieTales in the House – Episodes 6-10 (2014)
Vietnam in HD – 6 Episodes (2011)
Vito (2011)
Wahlburgers – Season 1 (2014)
Way of Life (2013)
What Is Cinema? (2013)
White Collar – Season 5 (2013)
Wolfblood – Season 3 (2014)
Women Aren't Funny (2014)
Years of Living Dangerously – Season 1 (2014)
Yu-Gi-Oh! – Season 2 (2002)
Z Nation – Season 1 (2014)
Zombies: When the Dead Walk (2008)