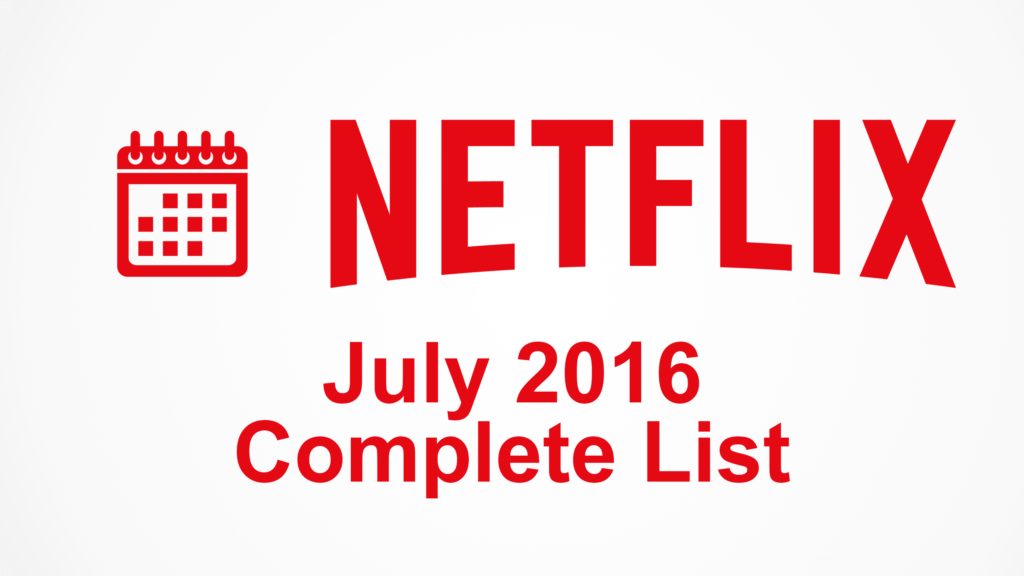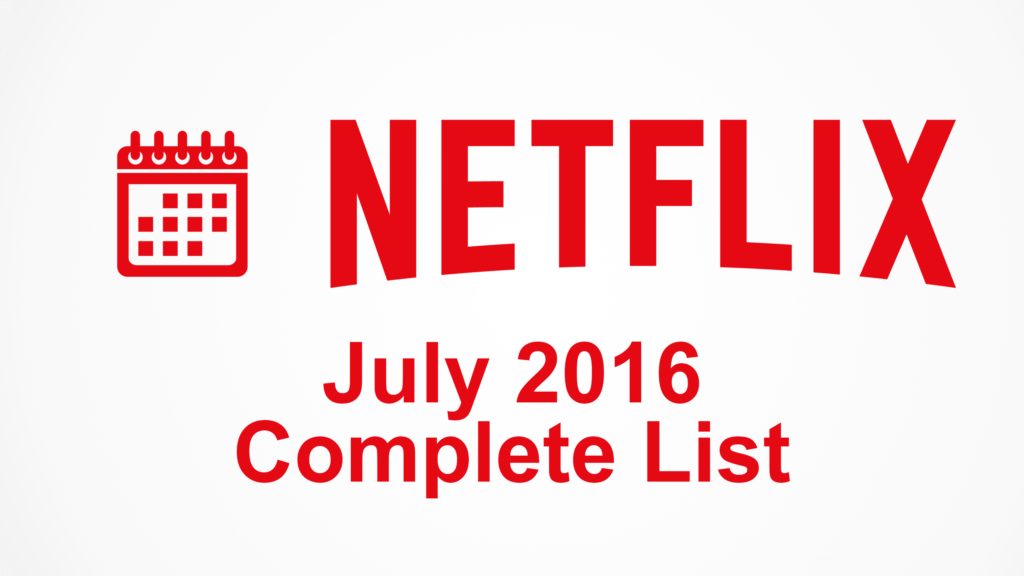 For a summer month, July has really stepped up its game for July 2016 and has bought us 147 new movies as well as 101 new TV series and documentaries.
A few highlights just in case you've been too busy outside this month. Among the big Netflix Originals to be added in July by far the best debut in Netflix history in the form of Stranger Things. It's intense and while not necessarily the definition of original it's seriously a real highlight in the Netflix Original lineup.
Other debuts on the Netflix library this month included 2 seasons of Penny Dreadful which we'll hopefully see season 3 added soon. The brilliant BBC show The Last Kingdom was added too as well as another fantastic British show called Marcella.
Movie wise, we saw the trilogy Back to the Future added to the service as well as hits like Blade 2, Bad Boys 2, the Lethal Weapon series, Mean Girls to name but a few.
July 2016 – 147 new movies, 101 new TV series/documentaries
June 2016 – 110 new movies, 107 new TV series/documentaries
May 2016 – 126 new movies, 62 new TV series/documentaries
April 2016 – 161 new movies, 137 new TV series/documentaries
March 2016 – 124 new movies, 68 new TV series/documentaries
February 2016 – 97 new movies, 63 new TV series/documentaries
January 2016 – 117 new movies, 115 new TV series/documentaries
New Movies Added in July 2016
40 Days and 40 Nights (2002)
A Decent Arrangement (2011)
A Good Rain Knows (2009)
A Long Way from Home (2013)
A Strange Course of Events (2013)
A War (2015)
A War (2015)
Abandoned (2015)
Alpha and Omega: Dino Digs (2016)
America's Sweethearts (2001)
Amok (2014)
An Unmarried Woman (1978)
Baba (2014)
Baba Joon (2015)
Back to the Future (1985)
Back to the Future II (1989)
Back to the Future III (1990)
Bad Boys II (2003)
Batman: The Movie (1966)
Beavis and Butt-head Do America (1996)
Beverly Hills Cop (1984)
Beverly Hills Cop II (1987)
Big Trouble in Little China (1986)
Bill Hicks: Revelations (1993)
Black Hawk Down (2001)
Blade 2 (2002)
Brahman Naman (2016)
Bright Night (2015)
Buddies (2012)
Catwoman (2004)
Chauranga (2014)
Cheaper by the Dozen (1950)
Cinderella Man (2005)
Colonia (2015)
Convergence (2015)
Dancin': It's On (2015)
Darling (2015)
Death Race 2 (2010)
Death Race 3: Inferno (2013)
Deathgasm (2015)
Defending Your Life (1991)
Deliverance (1972)
Difret (2014)
Dreamcatcher (2003)
Dwayne Perkins: Take Note (2016)
Family Fever (2014)
Fighting (2009)
Flicka 2 (2010)
Floating! (2015)
Gentlemen Prefer Blondes (1953)
Gladiator (2000)
Gridlocked (2015)
Hairspray (1988)
Hello, Dolly! (1969)
Hey Arnold! The Movie (2002)
High Strung (2016)
Hirschen (2014)
Holidays (2016)
Honey (2003)
I, Anna (2012)
I.D. (2012)
I'll Do Anything (1994)
III – The Ritual (2015)
In the Valley of Elah (2006)
Insomnia (2002)
Internet Famous (2016)
Jackass: Number Two (2006)
Jim Jefferies: Freedumb (2016)
Kaptn Oskar (2013)
Kelly & Cal (2014)
King Jack (2015)
Klappe Cowboy! (2012)
Knucklehead (2010)
Kya Kool Hain Hum 3 (2016)
Lethal Weapon (1987)
Lethal Weapon 2 (1989)
Lethal Weapon 3 (1992)
Lethal Weapon 4 (1998)
Looking for Comedy in the Muslim World (2005)
Lost in America (1985)
Love Me! (2014)
Love Steaks (2013)
Lusers (2015)
Margarita, with a Straw (2014)
Marguerite & Julien (2015)
Me Him Her (2015)
Mean Girls (2004)
Modern Romance (1981)
Mojin: The Lost Legend (2015)
Mono (2016)
Mother (1996)
Mount Joy (2014)
Mountains May Depart (2015)
Mustang (2015)
My All American (2016)
My Suicide (2009)
Nevada Smith (1966)
Nick of Time (1995)
Night Owls (2015)
Opening Night (2016)
Pandemic (2016)
Phenomenon (1996)
Real Life (1979)
Rebirth (2016)
Rise of the Legend (2014)
Road Games (2016)
Road to Yesterday (2015)
Rodeo Girl (2016)
Rudhramadevi (2015)
Rumor Has It (2005)
Sam Kinison: Family Entertainment Hour (1991)
Scary Movie (2000)
Scooby-Doo (2002)
Spies Like Us (1985)
Stomp the Yard: Homecoming (2010)
Suicide (Hitabdut) (2014)
Summer of '92 (2015)
Swordfish (2001)
Sworn Virgin (2015)
Tallulah (2016)
Tears of the Sun (2003)
Terminus (2015)
That's What I Am (2011)
The Big Short (2015)
The In-Laws (2003)
The Invitation (2015)
The Italian Job (2003)
The Longest Yard (2005)
The Lovely Bones (2009)
The Muse (1999)
The Pack (2015)
The Painted Veil (2006)
The Presence (2014)
The Reunion (2011)
The Sting (1973)
The Wave (2015)
They're Watching (2016)
Tony Robbins: I Am Not Your Guru (2016)
Tricked (2012)
Turner and Hooch (1989)
Twisted (2004)
Well Wishes (2015)
Willie Barcena: The Truth Hurts (2016)
Working Girl (1988)
X: Past is Present (2015)
You Carry Me (2015)
Yours, Mine and Ours (2005)
New TV Series/Documentaries Added in July 2016
41 on 41 (2014)
Adrishya – Season 1 (2015)
After the Spill (2015)
Aftermath – 2 Seasons (2014)
Beaver Trilogy Part IV (2015)
Between – Season 2 (2016)
Blue Bloods – Season 6 (2016)
BoJack Horseman – Season 3 (2016)
Border Security: Canada's Front Line – Season 1 (2012)
By the People: The Election of Barack Obama (2009)
Cheers – 11 Seasons (1992)
Chelsea (New Episodes) (2016)
Conflict (2015)
Crazy Ex-Girlfriend – Season 1 (2016)
Criminal Minds – Season 11 (2016)
Daughters of Mother India (2015)
Deep – Season 1 (2016)
Degrassi: Next Class – Season 2 (2016)
Doc Martin – 6 Series (2013)
Durarara!!X2 – Season 3 (2016)
Eastsiders – 2 Seasons (2015)
El Chapulin Colorado – Season 1 (1973
Epic Drives – Season 1 (2014)
Exit Afghanistan (2013)
FITTEST ON EARTH (2016)
Follow the Funny! – Season 1 (2016)
Futurama – 10 Seasons (2013)
Gaming Show (In My Parents' Garage) – Season 1 (2016)
Generation War – Season 1 (2013)
Ghost Whisperer – 5 Seasons (2010)
Ghostheads (2016)
Good Morning Call – Season 1 (2016)
Happyish – Season 1 (2015)
Head 2 Head – Season 1 (2016)
Hit Record on TV with Joseph Gordon-Levitt – Season 2 (2015)
Home: Adventures with Tip & Oh – Season 1 (2016)
International Street Art (2014)
Jane the Virgin – Season 2 (2016)
Jellies (2013)
Jia Zhangke, A Guy from Fenyang (2014)
Kumu Hina (2014)
Kuromukuro – Season 1 (2016)
La Familia P. Luche – 3 Seasons (2012)
La Rosa de Guadalupe – Season 1 (2008)
La Usurpadora – Season 1 (1998)
Lady, la vendedora de rosas – Season 1 (2015)
Last Chance U – Season 1 (2016)
LEGO Bionicle: The Journey to One – Season 2 (2016)
Limitless – Season 1 (2016)
Liv and Maddie – Seasons 3 (2016)
Lo que la vida me robo – Season 1 (2013)
Los Heroes del Norte – 2 Seasons (2012)
MacGyver – 7 Seasons (1991)
Madam Secretary – Season 2 (2016)
Magi: Adventure of Sinbad – Season 1 (2016)
Making the American Man (2016)
Marcella – Series 1 (2016)
Marco Polo – Season 2 (2016)
Maria a dek Barrio – Season 1 (1995)
Maria de todos los Angeles – Season 1 (2009)
Mateo (2015)
Miss XV – Season 1 (2012)
My Friend Rockefeller (2015)
My Little Pony: Friendship is Magic – Season 6 (2016)
Mystery Files – Season 1 (2012)
NSU German History X – Season 1 (2016)
Operation Proposal – Season 1 (2012)
Penny Dreadful – 2 Seasons (2015)
Popples – Season 3 (2016)
Raiders of the Lost Art – 2 Seasons (2016)
Rebelde – Season 1 (2004)
Roadkill – Season 1 (2013)
Rubi – Season 1 (2004)
Shaka Zulu – Season 1 (1986)
Shakespeare: The Legacy (2016)
Skyline (2015)
Small Is Beautiful (2014)
Stealing History (2006)
Stranger Things – Season 1 (2016)
Super Why! – Season 3 (2015)
Talhotblond (2009)
Teresa – Season 1 (2010)
The Adventures of Puss in Boots – Season 3 (2016)
The Andy Griffith Show – 8 Seasons (1967)
The Armor of Light (2015)
The Black Jacket (2016)
The Dick Van Dyke Show – 5 Seasons (1965)
The Future of Water – Season 1 (2007)
The Irish Pub (2013)
The Last Kingdom – Season 1 (2015)
The Lava Field – Season 1 (2014)
The Rising Sun (2010)
The Shannara Chronicles – Season 1 (2016)
Todd Margaret – Season 3 (2016)
Una Familia de diez – Season 1 (2007)
Unsealed: Alien Files – 3 Seasons (2014)
Vecinos – 3 Seasons (2006)
Watershed: Exploring a New Water Ethic for the New West (2012)
Wentworth – Season 4 (2016)
Word Party – Season 1 (2016)
Worst Cooks in America – 3 Collections (2014)