We'll waste no time in addressing that first up – this months new additions haven't been as great as previous months before it, but if you look hard enough there's enough treats in here to get you by while we await all of July's additions. There's plenty of highlights but if you're just looking for the full list scroll down.
Highlights
Movies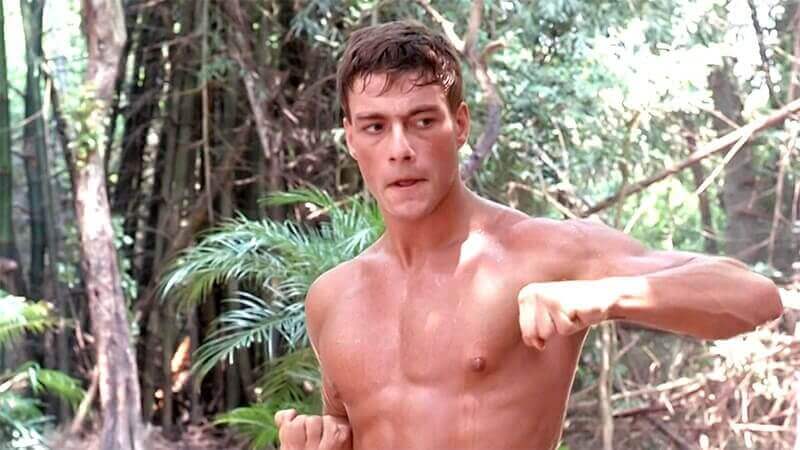 This month we'll kick off by talking about the Kickboxer movie set which landed on Netflix earlier in the month. Dubbed the poor man's Rocky movies it follows Kurt Sloane and his need to learn the ways of ancient kick boxing techniques. The movie series spanned across 4 movies which are all now available on Netflix.
Next up is Cake, the 2014 movie which more than likely flew under your radar on many occasions. Friend's Jennifer Anniston along with Sam Worthington, Anna Kendrick and Adriana Barraza takes on the roles of people within a support group where Claire (Anniston) becomes obsessed with a suicide. It's down to earth, gripping and a more mature watch for Netflix subscribers.
Finally, we'd like to point out the reboot of the Hasbro toy brand, Transformers. The reboot ditched Shia Labeouf in favour of Mark Wahlberg to continue the story of the autobots and decepticons many years after the events of the first three movies. It hits many of the same buttons as the previous three and on par with the other movies, comes with some spectacular visuals and the famous Michael Bay explosions.
TV Series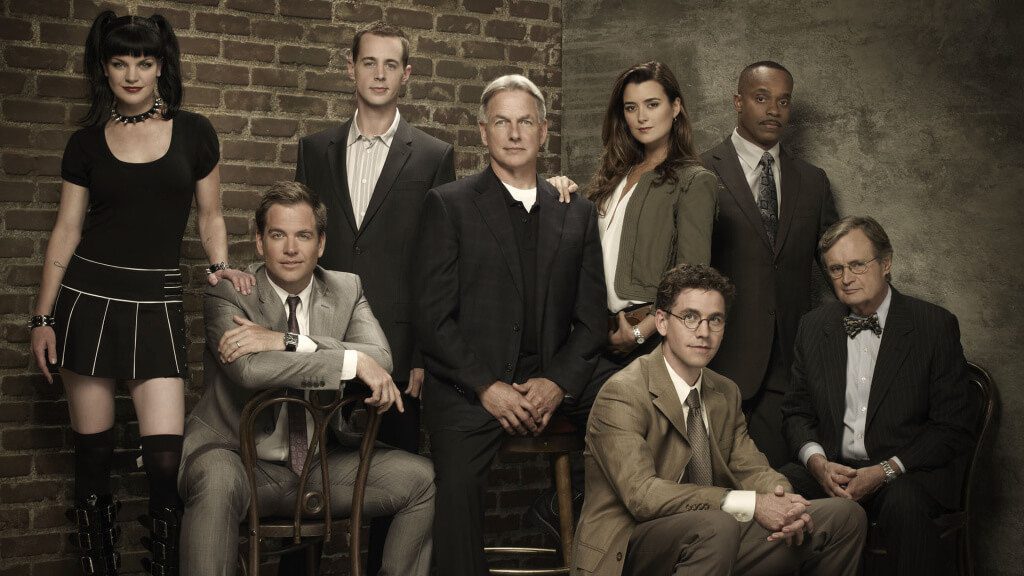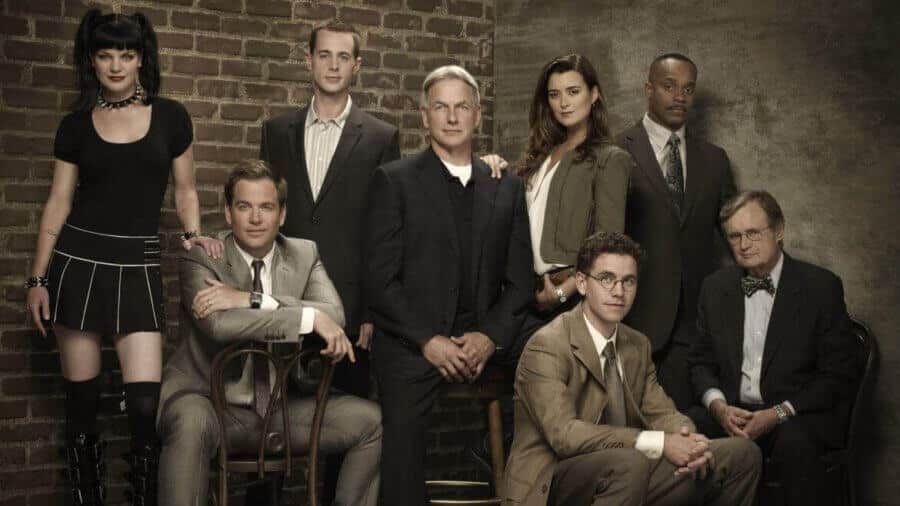 One of the best additions to the TV series was a late addition on the 30th of June so it's still fresh on your mind but may have missed it. 11 seasons of the crime TV drama, NCIS has been added to Netflix for your viewing pleasure. The long running show is a massive hit among fans and will make a great home on Netflix.
New seasons dropped of Agents of SHIELD, the excellent TV series based on the Marvel movies as well as new seasons of Pretty Little Liars and Grey's Anatomy.
Let's not forget of the Netflix originals that made their way to the service in June too. A new season of the fan-favorite Orange is the New Black has saw fans binging since it launched a couple of weeks ago and surpassed all expectations. A steady stream of the Canadian show Between have also been drip-fed to us through June too.
Complete List of New Titles for June 2015
Movies
009-1: The End of the Beginning (2013)
3 Nights in the Desert (2014)
A Feast at Midnight (1994)
A Most Wanted Man (2014)
A Night at the Roxbury (1998)
A Wonderful World (2006)
Advantageous (2015)
After the Ball (2015)
All Over the Guy (2001)
All the Wilderness (2015)
Amar (2009)
Amor Xtremo (2006)
Apocalypse Now (1979)
Apocalypse Now Redux (2001)
Asmodexia (2014)
Avengers Grimm (2015)
Bad Asses on the Bayou (2015)
Bad Habits (2007)
Best of Me (2014)
Beverly Hills Madam (1986)
Beyond the Lights (2014)
Big Muddy (2014)
Brian's Song (1971)
Brian's Song (2001)
Cake (2014)
Celia's Lives (2006)
Coach Carter (2005)
Confessions of a Prodigal Son (2015)
Cupcakes (2013)
Curious George (2006)
Curious George 3: Back to the Jungle (2015)
Daddy's Home (2014)
Dead Snow (2009)
Deadly Hero (1975)
Delivery (2014)
Diplomacy (2014)
Dragon Eyes (2012)
Eastern Boys (2013)
El Gringo (2012)
El Nino (2014)
Employee of the Month (2006)
Expelled from Paradise (2014)
Far from Home: The Adventures of Yellow Dog (1995)
Four Brothers (2005)
Free the Nipple (2014)
Girl on a Bicycle (2013)
God of Cookery (1996)
God's Slave (2013)
Gori Tere Pyaar Mein (2013)
Grace of Monaco (2014)
Green Street Hooligans: Undefeated (2013)
Gukjeshijang (2014)
Hammett (1982)
Hasee Toh Phasee (2014)
Hawaizaada (2015)
Hector and the Search for Happiness (2014)
Heterosexual Jill (2013)
High Fidelity (2000)
Hits (2014)
If I Had Wings (2013)
If You Don't, I Will (2014)
Innocent Voices (2009)
Katy Perry: The Prismatic World Tour (2015)
Kickboxer (1989)
Kickboxer 2 (1991)
Kickboxer 3: The Art of War (1992)
Kickboxer 4: The Aggressor (1994)
Kidnapped (2010)
Kidnapping Mr. Heineken (2014)
Killers (2014)
King of Comedy (1999)
Kiss the Girls (1997)
Know How (2015)
Le voyage dans la lune (1902)
Le voyage dans la lune (Color) (1902)
Lee Daniels' The Butler (2013)
Leprechaun: Origins (2014)
LI'L QUINQUIN (2014)
Life of Crime (2013)
Monster (2014)
Mooz-Lum (2010)
Mortal Kombat: The Movie (1995)
My 5 Wives (2000)
My Mistress (2014)
My Name is Joe (1998)
Never on a Sunday (2006)
Night Falls on Manhattan (1997)
Nightcrawler (2014)
Nine Months (1995)
On the Road (2012)
One from the Heart (1982)
Out of the Dark (2014)
Oveja Negra (2009)
People Will Talk (1951)
Pet Sematary (1989)
Pet Sematary 2 (1992)
Philly Kid (2012)
Primer (2004)
Puella Magi Madoka Magica the Movie: Beginnings (2012)
Puella Magi Madoka Magica the Movie: Eternal (2012)
Puella Magi Madoka Magica the Movie: Rebellion (2013)
Purgatorio (2008)
R. L. Stine's Mostly Ghostly (2008)
R. L. Stine's The Haunting Hour: Don't Think About It (2007)
Ralphie May: Imperfectly Yours (2015)
Redemption: Kickboxer 5 (1995)
Repo! The Genetic Opera (2008)
Revolver Rani (2014)
Rodney Carrington: Laughter's Good (2014)
Roman Holiday (1953)
Rosewater (2014)
Sex Ed (2014)
Shaquille O'Neal Presents: All Star Comedy Jam: Live from Atlanta (2013)
Shaquille O'Neal Presents: All Star Comedy Jam: Live from Las Vegas (2014)
Shaquille O'Neal Presents: All Star Comedy Jam: Live from Orlando (2012)
Snap (2013)
Something Wild (1986)
Stash House (2012)
Sucker Punch (2008)
Supremacy (2014)
Tai Chi Master (1993)
Tear this Heart Out (2008)
Tetro (2009)
The Aviator (2004)
The Barber (2014)
The Burbs (1989)
The City (1998)
The Cobbler (2014)
The Dramatics: A Comedy (2015)
The Escape Artist (1982)
The Good Guy (2010)
The Great Escape (1963)
The High and the Mighty (1954)
The Island of Dr. Moreau: Director's Cut (1977)
The Legend (1993)
The Legend 2 (1993)
The Lost Boys: Special Edition (1987)
The Magdalene Sisters (2002)
The Nun (2013)
The Others (2001)
The Paper Chase (1973)
The Perfect Dictatorship (2014)
The Pope of Greenwich Village (1984)
The Queens of Comedy (2001)
The Quiet American (2002)
The Reluctant Fundamentalist (2012)
The Rugrats Movie (1998)
The Sisterhood of Night (2014)
Transformers: Age of Extinction (2014)
Transit (2012)
Troll (1986)
Troll 2 (1990)
Ugly (2013)
Vengeance of an Assassin (2014)
Virgingate (2009)
Walking with the Dead (2015)
Words and Pictures (2013)
Y Tu Mama Tambien (2001)
TV Series
A Liga (2010)
Antarctica: A Year on Ice (2013)
Ascension – Season 1 (2014)
Austin to Boston (2014)
B.B. King: The Life of Riley (2012)
Backstreet Boys: Show 'Em What You're Made Of (2015)
Ballet 422 (2014)
Between – Season 1, Episode 3 (2015)
Between – Season 1, Episode 5 (2015)
Bindi's Bootcamp – Season 1 (2012)
Bite Size (2014)
Bleach – 3 Seasons (2004-2005)
Born to Fly (2014)
Camelia la Texana – Season 1 (2014)
Cedar Cove – Season 2 (2014)
Champs (2015)
Cuidado con el Angel – 187 Episodes (2008)
Danger Mouse – 9 Seasons (1981-1991)
Deeper (2010)
Dragons: Race to the Edge – Season 1 (2015)
Earth from Above – 4 Seasons (2006-2010)
Edge of the Earth (2014)
El Senor de los cielos – 2 Seasons (2014)
Elias: Rescue Team Adventures – Season 1 (2015)
Farewell Herr Schwarz (2014)
Fishtail (2015)
Further (2012)
Girlhood (2013)
Grey's Anatomy – Season 11 (2014)
Happy Valley (2014)
Hard to Be a God (2013)
Heartland – Season 6 (2012)
Hidden Kingdoms – 3 Episodes (2014)
Higher (2014)
Iesodo: Believe (2013)
Inuyasha – 2 Seasons (2000-2001)
Iron Man: Armored Adventures – 2 Seasons (2011)
Isa TKM – 105 Episodes (2008)
It's Tough Being Loved by Jerks (2008)
La Patrona – Season 1 (2013)
La Reina del Sur – Season 1 (2011)
Little White Lie (2014)
Maria de todos los Angeles – 13 Episodes (2009)
Marvel's Agents of S.H.I.E.L.D. – Season 2 (2014)
Mexico Pelagico (2014)
Mighty Machines – 3 Seasons (1995-2008)
Miss XV – 120 Episodes (2012)
My Italian Secret: The Forgotten Heroes (2015)
Nana – Season 1 (2006)
NCIS – 11 Seasons (2003-2014)
On the Way to School (2013)
Orange Is the New Black – Season 3 (2015)
Point and Shoot (2014)
Pretty Little Liars – Season 5 (2014)
Pussy Riot: A Punk Prayer (2013)
Quiz Time – Season 1 (2011)
Really Me – 2 Seasons (2011-2012)
Remote Area Medical (2013)
Rita – Season 3 (2015)
Scandal – Season 4 (2014)
Sense8 – Season 1 (2015)
Some Assembly Required – Season 1 (2014)
Taratabong: The World of the Meloditties – Season 1 (2009)
Team Toon – Season 1 (2013)
Teresa – 210 Episodes (2010)
The Birthday Boys – Season 2 (2014)
The Black Power Mixtape 1967-1975 (2011)
The Day My Butt Went Psycho – 2 Seasons (2015)
The Elephant Princess – Series 1 (2008)
The Farm: Life Inside Angola Prison (1998)
The Garfield Show – 2 Seasons (2008-2009)
The Hunt with John Walsh – Season 1 (2014)
The Pope from the End of the World (2013)
Toby's Traveling Circus – Season 1 (2012)
Toobys in English (2013)
Trotro – Season 1 (2004)
Una familia de diez – Season 1 (2007)
Vecinos – 3 Seasons (2005-2006)
Venus Talk (2014)
We Are the Giant (2014)
What Happened Miss Simone? (2015)
When Evening Falls on Bucharest or Metabolism (2013)
Wizards vs. Aliens – 3 Seasons (2012-2014)
X-Men Evolution – Season 1 (2002)
Young and Hungry – Season 2 (2015)