Complete List of New Titles Added to Netflix in June 2016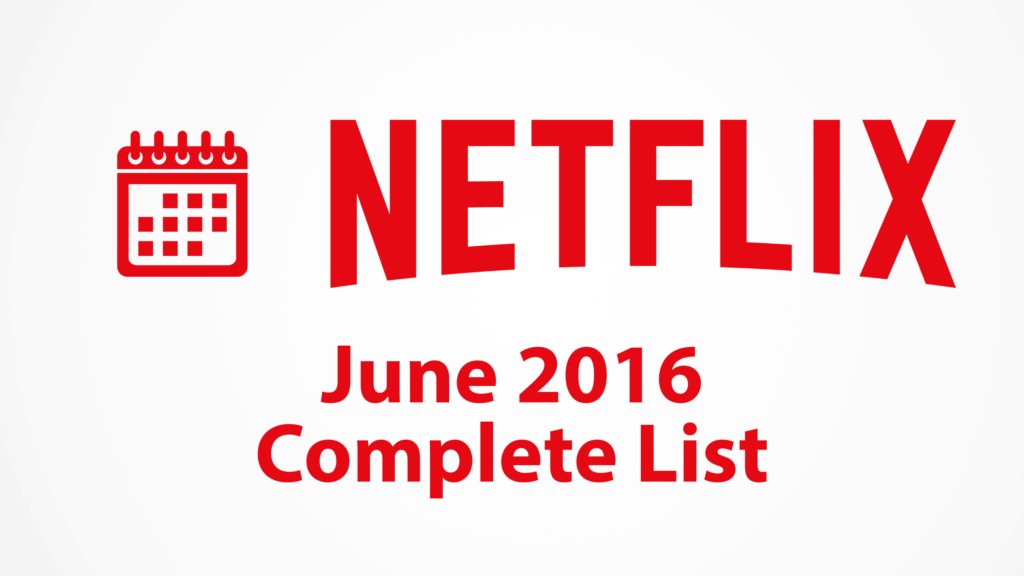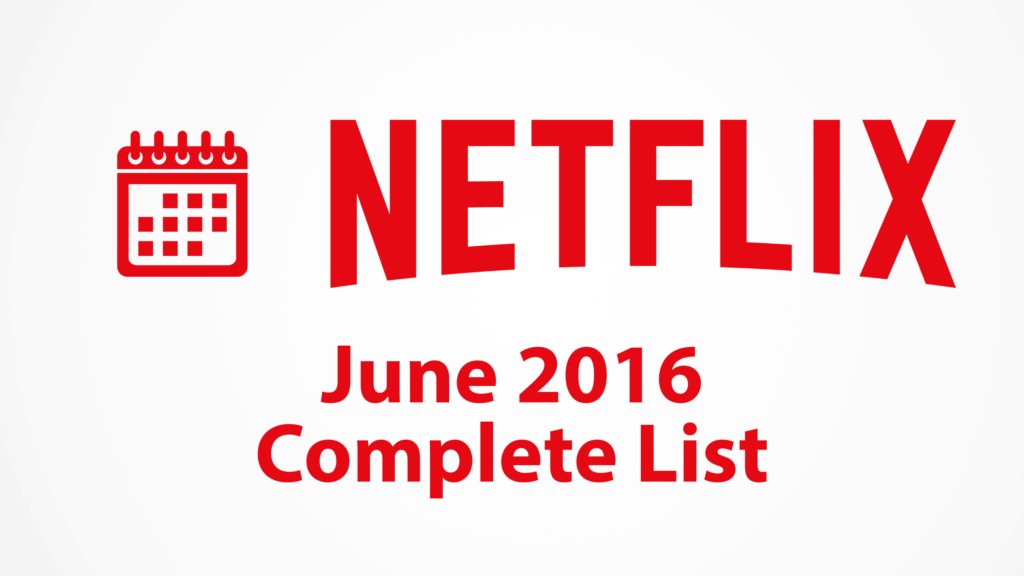 Whether you've had fantastic weather throughout June or not, Netflix has been providing tons and tons of entertainment for your viewing pleasure. As always, we're going to give you the stats on the month's brand new titles to the library and compare them against previous months.
It was a bumper month both in terms of quantity and quality in the TV series lineup. June 2016 saw 106 new TV series and documentaries added. This is nearly double 62 we saw just last month. We're slightly down on movies however, with only 110 added in June.
June 2016 – 110 new movies, 107 new TV series/documentaries
May 2016 – 126 new movies, 62 new TV series/documentaries
April 2016 – 161 new movies, 137 new TV series/documentaries
March 2016 – 124 new movies, 68 new TV series/documentaries
February 2016 – 97 new movies, 63 new TV series/documentaries
January 2016 – 117 new movies, 115 new TV series/documentaries
New Movies Added in June 2016
7 Anos de Matrimonio (2013)
7 Chinese Brothers (2015)
A Country Called Home (2015)
A Fish Story (2013)
A Walk to Remember (2002)
Alien Autopsy: Fact or Fiction (2006)
All Hail King Julien – Season 3 (2016)
An Unfinished Life (2005)
B.A. Pass (2013)
Backtrack (2015)
Bad Hurt (2015)
Barney's Great Adventure: The Movie (1998)
Big Stone Gap (2014)
Bo Burnham: Make Happy (2016)
Cape Fear (1991)
Cemetery of Splendor (2015)
Christian Mingle (2014)
Cold in July (2014)
Cronies (2015)
Darkweb (2016)
Dear God (1996)
Delhi in a Day (2012)
Double Jeopardy (1999)
Eega (2012)
El Bosque de Karadima (2015)
Elizabeth: The Golden Age (2007)
Eternal Sunshine of the Spotless Mind (2004)
Every Thing Will Be Fine (2015)
Extraordinary Tales (2015)
Firaaq (2008)
Fire in the Sky (1993)
Full Metal Jacket (1987)
Glassland (2014)
Guelcom (2011)
Guilty (2015)
Hatched (2013)
Hero Quest (2015)
How to Win at Checkers (Every Time) (2015)
Ip Man 3 (2015)
It's Already Tomorrow in Hong Kong (2015)
J. Edgar (2011)
Jade (1995)
James White (2015)
Jarhead 3: The Siege (2016)
Jugni (2016)
Jurassic Park (1993)
Jurassic Park II (2001)
Kajarya (2013)
L'Auberge Espagnole (2002)
Last Night (2010)
Life (2015)
Lion Heart (2013)
Listening (2014)
Los heroes del Mal (2015)
Magical Girl (2014)
Meadowland (2015)
Meet Joe Black (1998)
Mexican Gangster (2014)
Monster Hunt (2015)
Naz & Maalik (2015)
No Filter (2016)
One Eyed Girl (2014)
Orange is the New Black – Season 4 (2016)
Pete Johansson: You Might Also Enjoy Pete Johansson (2016)
Pirates Who Don't Do Anything: A Veggie Tales Movie (2008)
Pokemon the Movie: Hoopa and the Clash of Ages (2015)
Portrait of a Serial Monogamist (2015)
Rabid Dogs (2015)
Rabin, the Last Day (2015)
Rebellious Flower (2016)
Rock the Kasbah (2015)
Second Coming (2014)
Sexo, Pudor y Lagrimas (1999)
Sin City: A Dame to Kill For (2014)
Snowtime! (2015)
Sofia Nino de Rivera: Exposed (2016)
Spotlight (2015)
Spy Time (2015)
Standoff (2015)
Star Trek: First Contact (1996)
Superstar: Dare to Dream (1999)
Synchronicity (2015)
The Abandoned (2015)
The Bridge on the River Kwai (1957)
The Clearstream Affair (2014)
The Color Purple (1985)
The Fundamentals of Caring (2016)
The Girl in the Photographs (2015)
The Giver (2014)
The Great Hypnotist (2014)
The Hustler (1961)
The Looking Glass (2015)
The Lost World: Jurassic Park (1997)
The Masked Saint (2016)
The Odd Couple II (1998)
The Sparrows (2015)
The Treasure (2015)
The Unbeatables (2013)
The Unborn (2009)
The Usual Suspects (1995)
The Wonders (2014)
Theeb (2014)
Tokyo Fiancee (2014)
Traffic (2000)
Valley of Love (2015)
Whisky Romeo Zulu (2004)
Wildlike (2014)
Woman on Top (2000)
World Trade Center (2006)
Zoey to the Max (2015)
New TV Series/Documentaries Added in June 2016
(Dis)Honesty: The Truth About Lies (2015)
(T)ERROR (2015)
30 for 30: Believeland (2016)
72 Cutest Animals – Season 1 (2016)
72 Dangerous Places – Season 1 (2016)
A Cook Abroad – Season 1 (2015)
A Very Secret Service – Season 1 (2015)
Afghanistan: The Great Game – Season 1 (2012)
After School: Lucky or Not – Season 2 – Season 1 (2014)
Alien Autopsy: Fact or Fiction? (1995)
Beauty & the Beast – Season 3 (2015)
Being Mary Jane: The Series – Season 3 (2016)
Best Friends Whenever – Season 1 (2015)
Black Man White Skin (2015)
Blood, Sweat and Sequins (2013)
Bob Ross: Beauty is Everywhere – Season 1 (1991)
Bob the Builder – Season 1 (2015)
Boom Bust Boom (2015)
Breaking the Magician's Code: Magic's Biggest Secrets Finally Revealed – Season 1
(2002)
BUNK'D – Season 1 (2016)
Cedar Cove – Season 3 (2015)
Chelsea – (New Episodes) (2016)
Click Your Heart – Season 1 (2016)
Conspiracy Theory: Did We Land on the Moon? (2001)
Cromo – Season 1 (2015)
Cuba: The Forgotten Revolution (2015)
Dariba Diaries – Season 1 (2014)
Deals in the Desert – Season 1 (2015)
Dharmakshetra – Season 1 (2014)
Dragons: Race to the Edge – Season 3 (2016)
Fastball (2016)
Fight for Justice: David & Me (2015)
Find Me (2015)
For Love of Liberty – Season 1 (2010)
Gabo: The Creation of Gabriel Garcia Marquez (2015)
Gayby Baby (2016)
Gentlemen and Gangsters – Season 1 (2016)
Gon – Season 1 (2013)
Good Witch – Season 1 (2015)
Grey's Anatomy – Season 12 (2016)
Hadwin's Judgment (2015)
Hibana: Spark – Season 1 (2016)
I Am Thor (2015)
I Know a Woman Like That (2009)
Illegal (2014)
Jaco (2015)
Janis: Little Girl Blue (2015)
Jungle Book Safari – Season 1 (2014)
Justin Time GO! – Season 1 (2016)
Kahi Suni – Season 1 (2015)
KidPoker (2015)
LEGO Friends: The Power of Friendship – Season 2 (2016)
Life Story – Season 1 (2014)
Limon and Oli – Season 1 (2013)
Line of Sight (2012)
Love Cells – 2 Seasons (2015)
Mark Gatiss: A Study in Sherlock (2016)
Marvel's Agents of S.H.I.E.L.D. – Season 3 (2016)
Noble, My Love – Season 1 (2015)
O Comeco da Vida (2016)
Off Camera – Season 1 (2014)
Palio (2015)
Partners in Crime – 2 Seasons (2012)
Poverty, Inc (2014)
Pretty Little Liars – Season 6 (2016)
Raiders!: The Story of the Greatest Fan Film Ever Made (2015)
Raja Rasoi Aur Anya Kahaniyan – Season 1 (2014)
Rebellion – Season 1 (2016)
Road to Victory – Season 1 (2011)
Rolling Papers (2015)
Salam Neighbor (2015)
Sam Klemke's Time Machine (2015)
Sanrachna – Season 1 (2015)
Scandal – Season 5 (2016)
Secrets: The Sphinx (2013)
Shameless (U.S.) – 4 Seasons (2014)
Soccer City (2010)
Stories by Rabindranath Tagore – Season 1 (2015)
Swift and Shift Couriers – 2 Seasons (2011)
Tab Hunter Confidential (2015)
Tales of Irish Castles – Season 1 (2014)
The Bionic Vet – Season 1 (2010)
The Deep – Season 1 (2015)
The Fear of 13 (2015)
The Frozen Chosen (2014)
The Great Alone (2015)
The League – Season 7 (2015)
The Resurrection of Jake the Snake (2015)
The Road to Freedom Peak (2013)
The Strange Calls – Season 1 (2012)
The Trials of Muhammad Ali (2013)
The Vasectomist (2013)
The Winding Stream (2014)
This is Bossa Nova (2016)
To Be Continued – Season 1 (2015)
Top Spin (2014)
TransFatty Lives (2015)
UFOs: The Best Evidence Ever (Caught on Tape) – Season 1 (2000)
Velvet – Season 3 (2016)
Voltron: Legendary Defender – Season 1 (2016)
What Our Fathers Did: A Nazi Legacy (2015)
What's Manzai ?!!! (2016)