Once again we reach the first of the month meaning its time to go back over the previous month and review what kind of month we had on Netflix US. As we get further into the year we're now finding there's longer periods of time when we're not seeing new Netflix releases which is happening across other regions to.
This month Netflix in the US received 201 new movies and 123 new TV series and documentaries. That's up from last months 179 new movies and 57 TV series and documentaries which is a massive increase with the 1st of April, 15th and 22nd of the month being the days when we got the most amount of new titles.
Highlights of the New Additions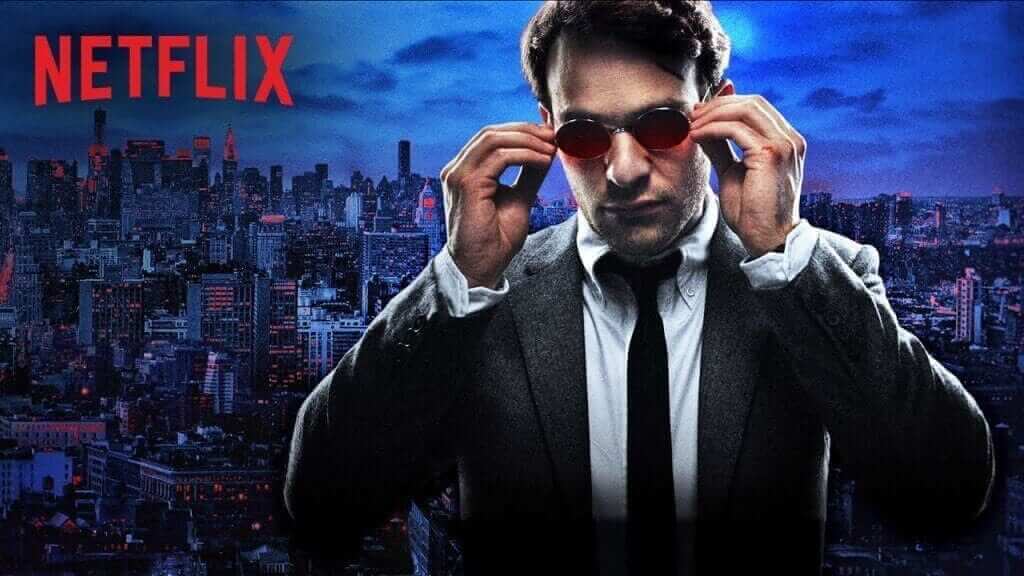 It's obvious that we were going to start with this title. Daredevil has taken the world by storm with references to the other Marvel movies it plays a perfect homage to the Marvel license and frankly does a far better job than Ben Affleck in his 2003 attempt to bring the comic book to life. Charlie Cox plays a lawyer who was blinded from an early age but was gifted with heightened senses which allows him to fight crime. It's set just after The Avengers so to get the really subtle references you'll need some background watching.
We also got some other perfect additions to the TV lineup including the latest season of Sons of Anarchy which arrived far before we ever expected it to come onto Netflix. In case you've never heard of Sons of Anarchy (where the heck have you been?) its about a biker gang whose members struggle to balance life between their personal and professional to their lives in the biker gang. A new season of Bobs Burgers adds to Netflix's lacking animation section and M*A*S*H will surely keep you laughing for days.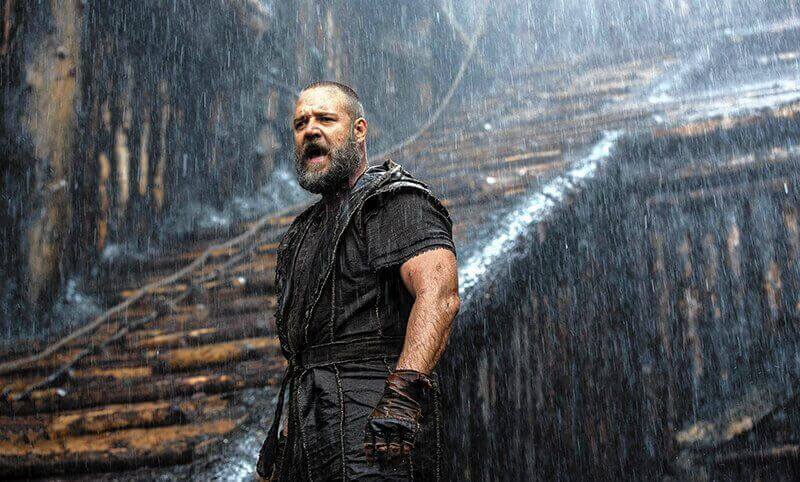 If you're looking for some movies to watch there's a good few hidden gems in this months update. Noah is the big blockbuster release this month which sees Russell Crowe and Emma Watson give the famous story from the bible onto the screens. Two American Psycho movies is a perfect fix for those looking for something a bit more thrilling.
Complete List
Movies
29 Palms (2003)
50 First Dates (2004)
A Girl Walks Alon at Night (2014)
A Horse for Summer (2014)
A Little Game (2014)
A Second Chance (2001)
Affluenza (2014)
Agora (2009)
All Relative (2014)
Altar (2014)
American Ninja 2: The Confrontation (1987)
American Psycho (2000)
American Psycho 2 (2002)
Anatomy of a Love Seen (2014)
And Now . . . Ladies and Gentlemen. . . (2002)
Angela's Ashes (1999)
Another Woman (1988)
Autumn in New York (2000)
Bandolero! (1968)
Barnyard (2006)
Bebe's Kids (1992)
Bella (2006)
Belly (1998)
Berserk: The Golden Age Arc I – The Egg of the King (2012)
Beyond Borders (2003)
Bhoothnath Returns (2014)
Bloody Sunday (2002)
Blue State (2007)
Bluebird (2013)
Born to Defense (1986)
Bound (1996)
Bound (2015)
Bratz Kidz: Fairy Tales (2007)
Bratz: Genie Magic (2006)
Braveheart (1995)
Bring Me the Head of the Machine Gun Woman (2012)
Broken (2013)
Brotherhood of Blades (2014)
Buffalo Soldiers (2001)
Burning Bridges (2014)
Chaos (2005)
Charlie Bartlett (2007)
Chasing Ghosts (2014)
Clockstoppers (2002)
Coldwater (2013)
Colosio: El asesinato (2012)
Confusion Na Wa (2013)
Crank (2006)
Cuatro Lunas (2014)
Cujo (1983)
Dead Man Walking (1995)
Death Wish (1974)
Death Wish 2 (1982)
Delta Farce (2007)
Disturbing Behavior (1998)
Down to Earth (2001)
Down to You (2000)
Driving Miss Daisy (1989)
Drop Zone (1994)
El baile de San Juan (2010)
Enter the Ninja (1981)
Finding Mercy (2013)
Finding Mercy 2 (2013)
Five Minutes of Heaven (2009)
Flesh + Blood (1985)
Flower Girl (2013)
Flu (2013)
Fly Me to the Moon (2008)
Forgetting June (2013)
Frankenstein (2004)
Gladiator (2000)
Glengarry Glen Ross (1992)
Godzilla (1998)
Going Overboard (1989)
Good Luck Chuck (2007)
Goodbye to Language (2014)
Hercules in New York (1969)
Hot Fuzz (2007)
Inescapable (2012)
Keeping My Man (2013)
Kicking and Screaming (1995)
Kill Dil (2014)
Knife Fight (2012)
Knocking on Heaven's Door (2014)
La Cama (2012)
Lagos Cougars (2013)
Leaving No Trace (2000)
Left Behind (2014)
Leprechaun 2 (1994)
Leprechaun 3 (1995)
Leprechaun 4: In Space (1997)
Leprechaun 5: In the Hood (2000)
Leprechaun 6: Back 2 tha Hood (2003)
Lies Men Tell (2013)
Life Partners (2014)
Living Is Easy with Eyes Closed (2013)
Love Hunter (2014)
Mad Couple (2014)
Mad Couple 2 (2014)
Maravilla (2014)
Matters Arising (2014)
Mommie Dearest (1981)
My Bloody Valentine (1981)
National Security (2003)
National Treasure (2004)
Natural Born Killers: Director's Cut (1994)
Nicotina (2003)
Night Has Settled (2014)
Night Train to Munich (1940)
Nine to Five (1980)
No Tears for the Dead (2014)
Noah (2014)
Nurse (2014)
October 1 (2014)
One Small Hitch (2013)
Onye Ozi (2013)
Open Water (2004)
Open Water 2: Adrift (2006)
Our Paradise (2011)
Paradas Continuas (2009)
Pioneer (2013)
Polo Polo Recargado 2 (2011)
Polo Polo VIP 1 (2009)
Polo Polo VIP 2 (2011)
Preservation (2014)
Queen (2014)
Racing Stripes (2005)
Racing with the Moon (1984)
Remember Me (2010)
Remo Williams: The Adventure Begins (1985)
Rites of Spring (2011)
Saved! (2004)
Shrink (2009)
Sinbad: The Fifth Voyage (2014)
Skating to NY (2013)
Sleepaway Camp II: Unhappy Campers (1988)
Sleepaway Camp III: Teenage Wasteland (1989)
Snake Eyes (1998)
Space Cowboys (2000)
Star Trek V: The Final Frontier (1989)
Starry Eyes (2014)
Suicide Kings (1997)
Sunset Strip (2000)
Survival of the Dead (2009)
Tapeheads (1988)
The Awakening (2013)
The Babadook (2014)
The Beautician and the Beast (1997)
The Big Lebowski (1998)
The Bounty (1984)
The Boy in the Striped Pajamas (2008)
The Canal (2014)
The Circle (2014)
The Closer You Get (2000)
The Crocodile Hunter: Collision Course (2002)
The Dead Zone (1983)
The Defender (1994)
The Devil's Rejects (2005)
The Escapist (2008)
The Falls (2012)
The Graduate (1967)
The Humbling (2014)
The Key Man (2011)
The Last Samurai (2003)
The Longest Yard (2005)
The Lookalike (2014)
The Man Who Never Was (1956)
The Man with the Iron Fists 2: Sting of the Scorpion (2015)
The Mirror (2014)
The Nutty Professor 2: Facing the Fear (2008)
The Objective (2008)
The Phantom of the Opera (1989)
The Punisher (2004)
The Quiet Ones (2014)
The Reckoning (2004)
The Seminarian (2010)
The Seven-Ups (1973)
The Thing Called Love (1993)
The World Made Straight (2015)
Thief (1981)
This is Spinal Tap (1984)
Three Kings (1999)
Ties That Bind (2011)
Till Human Voices Wake Us (2002)
Titanic (1997)
Tracks (2013)
Twins (1988)
Two Can Play That Game (2001)
Two Embraces (2007)
Unbreakable (2000)
Underworld (2003)
Unforgettable (1996)
Whispers in the Dark (1992)
Whiteboyz (1999)
Wild Wild West (1999)
Without a Paddle: Nature's Calling (2009)
Wooly Boys (2001)
Wrong Turn at Tahoe (2009)
Yves Saint Laurent (2014)
Zoey to the Max (2015)
Zurdo (2003)
TV Series/Documentaries
30 for 30: I Hate Christian Laettner (2015)
A Field Full of Secrets (2014)
A Night with the Stars: The Science of Doctor Who (2013)
A Time to Remember – 1 Series (2010)
Ace of Cakes Collection – Season 1 (2010)
Actress (2014)
All Hail King Julien – (Episodes 6-10) (2014)
All In: The Poker Movie (2009)
America: Imagine the World Without Her (2014)
Approaching the Elephant (2014)
Auschwitz: Blueprints of Genocide (1994)
Battle of Britain: The Real Story (2010)
Bears: Spy in the Woods (2004)
Bob Zoom in English – Season 1 (2014)
Bob's Burgers – Season 4 (2013)
Breath of Freedom (2014)
Campaign of Hate: Russia and Gay Propaganda (2014)
Chef's Table – 6 Episodes (2015)
Churchill's First World War (2013)
Cutthroat Kitchen – Season 2 (2013)
D-Day (2004)
Death Camp Treblinka: Survivor Stories (2012)
Death in Paradise – 2 Series (2011-'13)
Derek – Special Episode (2015)
Earth: Power of the Planet – 1 Series (2007)
Egypt – 1 Series (2005)
End Day (2005)
Expedition Borneo – 1 Series (2007)
Filthy Cities – 1 Series (2011)
Flip or Flop – Season 1 (2013)
Food Network Star – Seasons 1&2 (2013-'14)
From Here to Infinity (1999)
Generation Earth – 1 Series (2012)
Goering's Last Secret (2011)
Great Raids of World War II – 1 Series (2003)
Halt and Catch Fire – Season 1 (2014)
Helicopter Missions: Vietnam Firefight (2009)
Hindenburg: The Untold Story (2010)
History in HD: Shooting Hiro Jima (2009)
Hitler and the Nazis – Season 1 (2011)
Hotline (2014)
How to Grow a Planet – 1 Series (2012)
Iron Chef America Collection – Season 1 (2010)
James Cameron's Deepsea Challenge (2014)
Jewel in the Crown – Season 1 (1984)
Johnny Test – Season 6 (2013)
Killer Legends (2014)
Killing Hitler – 1 Series (2003)
Kink (2013)
Las Aparicio – Season 1 (2010)
Legit – Season 2 (2014)
Life – 10 Episodes (2009)
Life on Location – 1 Series (2009)
Lions: Spy in the Den (2000)
Lo que la vida me robo – Season 1 (2013)
Los Caballeros Las Prefieren Brutas – 2 Seasons (2010-'11)
Los Heroes del Norte – 2 Seasons (2010-'12)
Louie – Season 4 (2014)
Love Me (2014)
Man v. Food – Season 2 (2009)
Marvel's Daredevil – Season 1 (2015)
MASH – Seasons 6-11 (1977-1982)
Maya the Bee – Season 1 (2012)
Mission to Murder Hitler (2010)
Monk with a Camera (2014)
Moto 6: The Movie (2014)
My Life Directed by Nicolas Winding Refn (2015)
Nash (2013)
Nature's Great Events – 1 Series (2009)
Nature's Great Events: Diaries – 1 Series (2009)
Nature's Weirdest Events – 2 Series (2012-'13)
Nfinity Champions League Cheerleading Event (2014)
Nuremberg: Nazis on Trial – 1 Series (2006)
Ocean Giants – 3 Episodes (2011)
Our World War – 1 Series (2014)
Planet Earth: The Complete Collection – 11 Episodes (2006)
Polar Bear: Spy on the Ice – Series 1 (2010)
Pompidou – Series 1 (2015)
Por Ella Soy Eva – 162 Episodes (2012)
Pump (2014)
Road to the NHL Winter Classic – Season 1 (2014)
Rocket Men (2013)
Scrotal Recall – Series 1 (2014)
Showrunners: The Art of Running a TV Show (2014)
Sons of Anarchy (Season 7)
Space Odyssey – 1 Series (2004)
Speed Kills: Jungle (2012)
Speed Kills: Ocean (2012)
Speed Kills: Savannah (2012)
Splatalot – Season 1 (2011)
Step into Liquid (2003)
Super 4 – Season 1 (2014)
Super High Me (2007)
Supermassive Black Holes (2000)
Supermensch: The Legend of Shep Gordon (2013)
Supervolcano – 2 Episodes (2005)
Swimming with Killer Whales (2011)
TEDTalks: Animal Voices – Season 1 (2015)
The Code – Season 1 (2014)
The Dead Files (Seasons 1 & 2)
The First World War From Above (2010)
The Great Invisible (2014)
The Hunt for Bin Laden (2012)
The Incredible Bionic Man (2013)
The Invisible Front (2014)
The Last Nazis – 3 Episodes (2009)
The Layover – Seasons 1&2 (2011-'12)
The Search for the Holy Grail (1998)
The Sheik (2014)
The Teacher Who Defied Hitler (2013)
The World's War: Forgotten Soldiers of the Empire – 1 Series (2014)
Tiger: Spy in the Jungle – Series 1 (2008)
Top Gear – Series 21 (2014)
Transformers: Rescue Bots – Season 3 (2015)
Trek: Spy on the Wildebeest – 1 Series (2007)
Vanilla Ice Goes Amish – Season 1 (2013)
Vic the Viking – Season 1 (2014)
Video Game High School – Season 3 (2014)
Watchers of the Sky (2014)
What They Left Behind (2014)
Wild Iberia – Season 1 (2014)
Wilfred – Season 4 (2014)
Winnebago Man (2009)