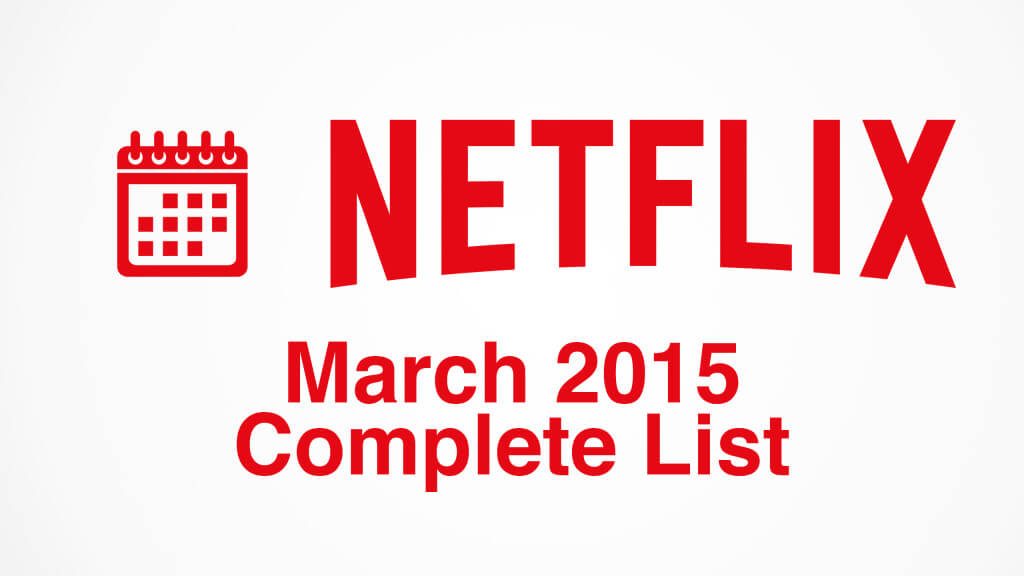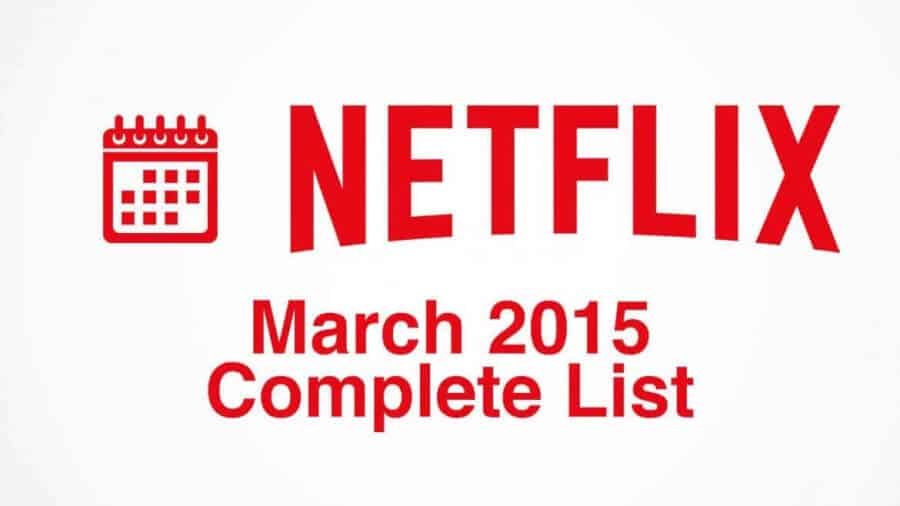 Time now to reflect on the new movies, TV series and documentaries that made its way onto the US Netflix throughout the month of March. There was a good selection added this month particularly for those who are fans of Netflix Originals. So here's some highlights and most importantly, the complete list of all the new titles which came to Netflix in March 2015.
This month there was 179 new movies added and 57 TV series and documentaries added to the Netflix service.
Highlights
Movies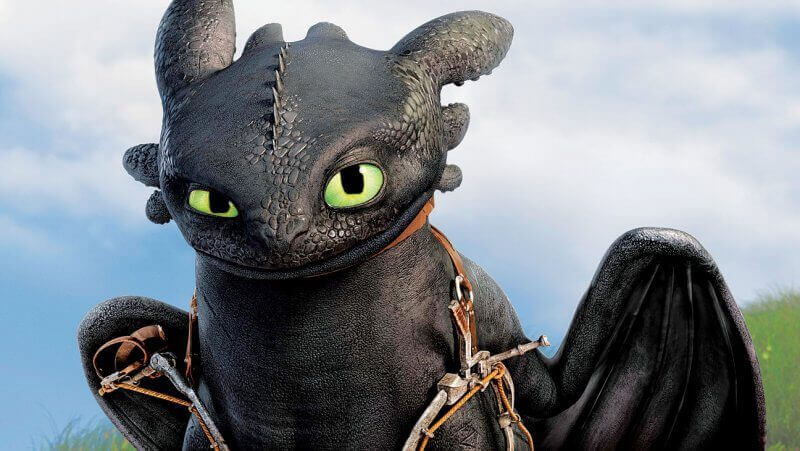 As ever, finding real gems in these monthly roundups continue to push us to the limit but this month there was actually quite a few good movies.
Netflix's new found partnership with Dreamworks saw the 2014 sequel, How to Train Your Dragon 2 come to the service which is a great sequel for both children and adults alike and depending on your connection looks absolutely stunning.
Plenty of comedy movies found their way onto Netflix including Adam Sandlers Billy Maddison from 1995, Beverly Hills Cop starring Eddie Murphy and the third Dr Dolittle movie.
If you're looking for complete collections of movies then Saw may be for you as Saws 1 through to 4 was added to Netflix as well as a slew of Bratz movies too. The first Twilight (2008) was added also which will excite many fans of the twinkly vampire series. Finally Netflix saw the return of everyone's favorite Tom Cruise movie, Top Gun.
TV Series & Documentaries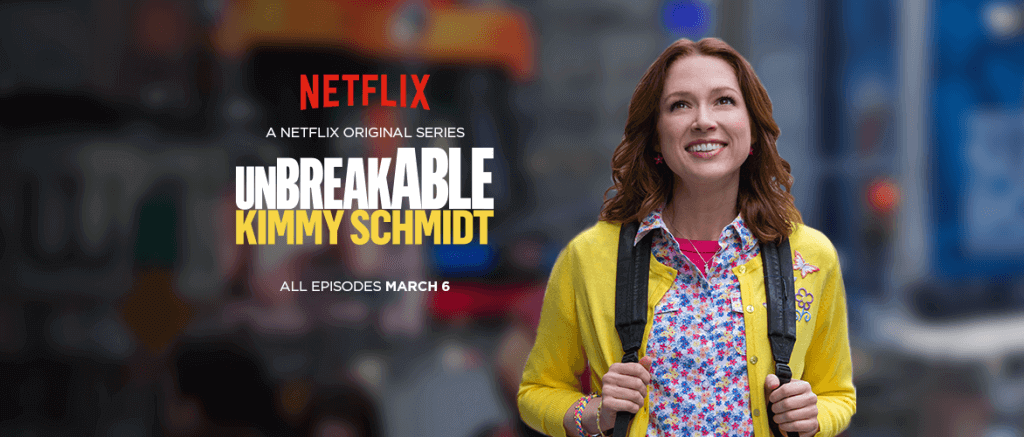 Nobody quite knew how Unbreakable Kimmy Schmidt would perform, after all, NBC themselves decided not to take up the series themselves. What we got as an end result is the first season of a perfectly crafted Tina Fey series which is sure to up anyones alley if they've enjoyed NBC's previous comedy series. We're happy to say Kimmy has a new special place on our Netflix libraries and we look forward to her future outings.
Also added to Netflix this month is the time period drama Mad Men where we saw the first half of the final season of Mad Men bursting onto Netflix for Don Drapers last season. We expect the second half later this year.
Fans of technology documentaries should definitely go check out Web Junkie, a 2013 social commentary documentary focussing on China where many people suffer from Internet addiction. The chances are you may even be reading this asking yourself whether you share the same addiction.
Two more quick mentions include the latest seasons added of the all singing and dancing Glee and the spy cartoon – Archer.
Complete List
Movies
Across the Great Divide (1976)

After the Fall (2014)

Aleksandr's Price (2013)

Allies (2014)

Amadeus (1984)

And God Created Woman (1988)

And So It Goes (2014)

And You Thought Your Parents Were Weird (1991)

Animal (2014)

Ask Me Anything (2014)

Believe (2013)

Best Seller (1987)

Better Than Chocolate (1999)

Beverly Hills Cop (1984)

Beyond (2014)

Billy Madison (1995)

Bitter Moon (1992)

Black Sheep (1996)

Blame It on the Streets (2014)

Bleach The Movie: Fade to Black (2008)

Bratz: Desert Jewelz (2011)

Bratz: Rock Angelz (2005)

Bratz: The Movie (2007)

Bratz: The Video: Starrin' & Stylin' (2004)

Bridget Jones's Diary (2001)

Bullett Raja (2013)

By the Gun (2014)

Cat Run 2 (2014)

Cesar Chavez (2014)

Charlie Victor Romeo (2013)

City of Ghosts (2003)

Collateral Damage (2002)

Common (2014)

Curious George 2: Follow That Monkey! (2009)

Death Squad (2014)

Deep Blue Sea (1999)

DeRay Davis: Power Play (2010)

Devil's Backbone Texas (2014)

Dil To Pagal Hai (1997)

Donnie Brasco (1997)

Dr. Dolittle 3 (2006)

Dream Lover (1994)

Dummy (2002)

Eva (2011)

Evelyn (2002)

Event Horizon (1997)

Finding Neverland (2004)

Flight 93 (2006)

Force Majeure (2014)

Frankie & Alice (2010)

Frankie and Johnny (1991)

Full Circle (2013)

Furry Vengeance (2010)

Garfield's Pet Force (2009)

God's Not Dead (2014)

Grease 2 (1982)

Groundhog Day (1993)

Half of a Yellow Sun (2013)

Hansel vs. Gretel (2015)

Happy End (2014)

Hollidaysburg (2014)

Hot Boyz (1997)

Houdini (2 Parts) (2014)

House Arrest (1996)

How to Train Your Dragon 2 (2014)

Humshakals (2014)

Jail Caesar (2012)

Jasper: Journey to the End of the World (2008)

Jealousy (2013)

Joe Rogan: Live (2006)

Johnny Dangerously (1984)

K-Pax (2001)

Knock 'Em Dead (2014)

Lalaloopsy Babies: First Steps (2014)

Lamhe (1991)

Last Summer (2013)

Lewis Black: In God We Trust (2011)

Life of Riley (2014)

Lock, Stock and Two Smoking Barrels (1998)

Love Me (2013)

Love the One You're With (2014)

Maine Pyar Kiya (1989)

Mall (2014)

Masterpiece Classic: The Diary of Anne Frank (2009)

May in the Summer (2013)

Mean Machine (2001)

Mercy Rule (2014)

Misfire (2014)

Miss Granny (2014)

Missionary (2013)

Monica (Lap Dance) (2014)

Monster High 13 Wishes (2013)

Monster High: Ghouls Rule (2015)

Monster High: Haunted (2015)

Mr. Pip (2012)

Mule-Tide Christmas (2014)

My Favorite Five (2015)

Naked After Midnight (2014)

Naruto Shippuden The Movie: Bonds (2008)

Nono, the ZigZag Kid (2012)

Not Cool (2014)

November Man (2014)

Number One With a Bullet (1987)

Once Upon a Time in Shanghai (2014)

Out to Kill (2014)


P2 (2007)

Parallels (2014)

Passover at Bubbe's (1998)

Patch Adams (1998)

Paycheck (2003)

Peacock (2010)

Perfume: The Story of a Murderer (2006)

Pet Pals in Windland (2014)

Platoon Leader (1988)

Pokemon the Movie: Genesect and the Legend Awakened (2013)

Rules of Engagement (2000)

Rumpelstiltskin (1987)

Salvation Army (2013)

Saw (2004)

Saw II (2005)

Saw III (2006)

Saw IV (2007)

Shirley Valentine (1989)

Singham (2011)

Ski Patrol (1990)

Something, Anything (2014)

Soul Survivors (2001)

Standby (2014)

Swearnet: The Movie (2014)

Switchback (1997)

Syriana (2005)

Take Care (2014)

Tank Girl (1995)

Taxi Driver (1976)

Teen Witch (1989)

Texas Rangers (2001)

The ABCs of Death 2 (2014)

The Angriest Man in Brooklyn (2014)

The Aviators (2008)

The Brothers Grimm (2005)

The Comedians of Comedy: The Movie (2005)

The Days to Come (2010)

The Devil's Violinist (2013)

The Disappearance of Eleanor Rigby: Her (2013)

The Disappearance of Eleanor Rigby: Him (2013)

The Disappearance of Eleanor Rigby: Them (2014)

The Discoverers (2012)

The Foxy Merkins (2013)

The Gospel of John: Reina-Valera 1960 (2014)

The Houses October Built (2014)

The Madness of King George (1994)

The Phantom of the Opera: Special Edition (2004)

The Pirates (2014)

The Prince & Me (2004)

The Sandlot 2 (2005)

The Secret of NIMH (1982)

The Story of Ruth (1960)

The Universal Force: The Seer Squad (2013)

The Way He Looks (2014)

Three Days of the Condor (1975)

Three Night Stand (2013)

Top Gun (1986)

Traitors (2013)

Twelve Mile Road (2003)

Twilight (2008)

Tyler Perry's The Single Mom's Club (2014)

V/H/S: Viral (2014)

Valley of Saints (2012)

Vampire in Brooklyn (1995)

Veronika Decides to Die (2009)

Viva la liberta (2013)

W. (2008)

Water & Power (2013)

Wings (1927)

Wolfcop (2014)

You Will Be Mine (2009)

You're Not You (2014)


Zinda Bhaag (2013)
TV Series & Documentaries
1 Way Up: The Story of Peckham BMX (2014)
30 for 30: Of Miracles and Men (2015)
3rd Rock from the Sun – 6 Seasons (1996-2000)
A Different World – 6 Seasons (1987-1992)
Above All Else (2014)
Aguila Roja – Season 1 (2009)
American Revolutionary: The Evolution of Grace Lee Boggs (2013)
Archer – Season 5 (2014)
Atari: Game Over (2014)
Aziz Ansari Live at Madison Square Garden (2015)
Back Issues: The Hustler Magazine Story (2014)
Before You Know It (2013)
Bloodline – Season 1 (2015)
Care Bears: Adventures in Care-a-Lot – Season 2 (2008)
Drop Dead Diva – Season 6 (2014)
Ella the Elephant – Season 1 (2013
Empresses in the Palace – Season 1 (2011)
Evolution of a Criminal (2014)
Faith Connections (2014)
Food Chains (2014)
Garfunkel and Oates – Season 1 (2014)
Glee – Season 5 (2013)
Harmontown (2014)
Hollywood's Best Film Directors – 20 Episodes (2008)
Inspector Gadget – Season 1 (2015)
K2: Siren of the Himalayas (2012)
Lady Valor: The Kristin Beck Story (2014)
Levitated Mass: The Story of Michael Heizer's Monolithic Sculpture (2013)
Life Itself (2014)
Lola & Virginia – Season 1 (2007)
Mad Men – Season 7 (Episodes 1-7) (2014)
Marvel & ESPN Films Presents: 1 of 1: Genesis (2014)
My Own Man (2015)
One Child – 4 Episodes (2014)
One Rogue Reporter (2014)
Our Vinyl Weighs a Ton: This Is Stones Throw Records
Out in the Line-Up (2014)
Red vs. Blue – Season 2 (2008)
Residue – Season 1 (2015)
Resistance (2013)
Rich Hill (2014)
TED Talks: Life Hack 2: The Next Level – 10 Episodes (2015)
TEDTalks: Inexplicable Connections – 13 Episodes (2011)
The Almighty Johnsons – Seasons 2-3 (2012-'13)
The Alps from Above: A Symphony of Summits (2015)
The Crazy Ones – Season 1 (2013)
The Culture High (2014)
The Green Prince (2014)
The Red Road – Season 1 (2014)
The Sixth Man (2013)
Trailer Park Boys – Season 9 (2015)
Tricked (2013)
Turn – Season 1 (2014)
Two Hundred Thousand Dirty (2012)
Unbreakable Kimmy Schmidt – Season 1 (2015)
Web Junkie (2013)
Yume to kyoki no ohkoku (2013)