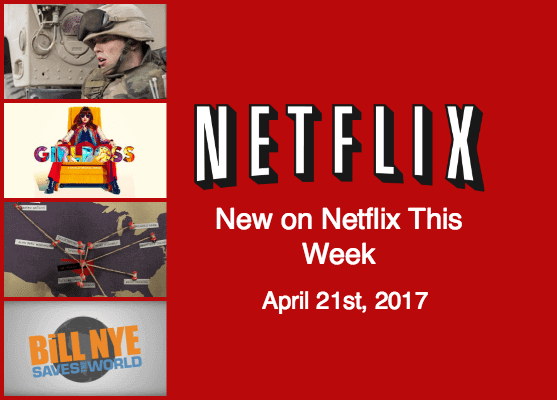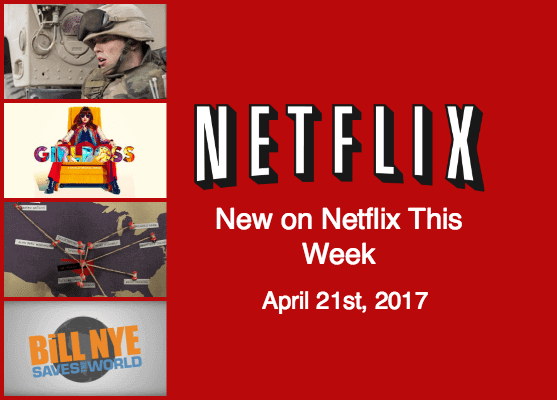 New week, new titles. The month is drawing to a close and spring is getting in swing. That's no excuse to slip on your binging, though. That pollen is killer. You NEED to be inside. Luckily you have Netflix on your side with plenty of things to keep you occupied. Put on your comfy socks!
Girlboss 
Netflix Original
Titled after the best-selling book, Girlboss is based on the life of Nasty Gal founder Sophia Amoruso. From dumpster diving thief to fashion CEO, Sophia (Britt Robertson) begins like so many do: trying to figure out how to adult. The show may not seem for you at first, the character is completely unlikable. Give it a couple of episodes to grow on you. A+ performances from great co-stars (Jim Rash as a vintage-clothing store owner, Norm MacDonald as a security guard, Melanie Lynskey as an eBay rival, Louise Fletcher as a curmudgeonly neighbor to name a few) make it worth taking a chance.
---
 Sand Castle 
Netflix Original
Netflix has finally done it—they made a great movie. Nicholas Hoult and Henry Cavill star in this fact-based look inside the Iraq war. It was written by an actual Iraq War veteran, screenwriter Chris Roessner, who based the story on his own experiences. It's an engaging drama about a young machine gunner whose platoon is put in the impossible position of saving an Iraqi village. Engrossing till the end, it's very worthy of a spot in your queue.
---
Oklahoma City
You may be wondering to yourself if there is even the possibility of a fresh look at this already thoroughly covered subject. The answer is "yes." Working with the kind of perspective that emerges only from the passage of time, Barak Goodman, the writer-director of "Oklahoma City," lays out the complex story of how McVeigh came to be the righteous and violent sociopath he was. In this era of "fake news," it's a cautionary tale about hate in America. Our enemy isn't at the airport. He's being formed in our own backyard.
---
Bill Nye Saves The World 
Netflix Original
Bill is back and this time around he is here with a show for the grown-ups. Tackling topics like sex, global warming, GMOs, technology, and alternative medicine, he's taking a scientific look at the subjects that affect us today. There are experiments, correspondents, and also features special guests like Zach Braff, Donald Faison, and Rachel Bloom, to name a few. If you're a fan of the classic Bill Nye, you may be surprised by this new tone. It's geared toward debunking bad pseudoscience, medical quackery, and harmful non-scientific beliefs. Give it a look. There are still some pretty fun moments mixed in with the learning.
---
Have a great weekend and happy streaming!