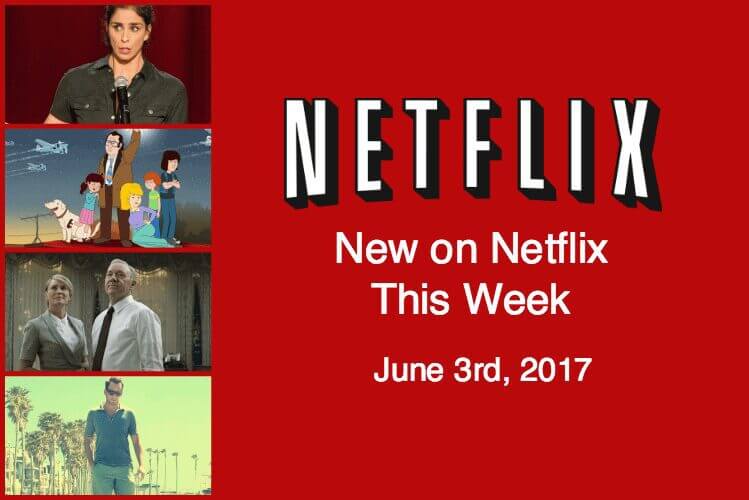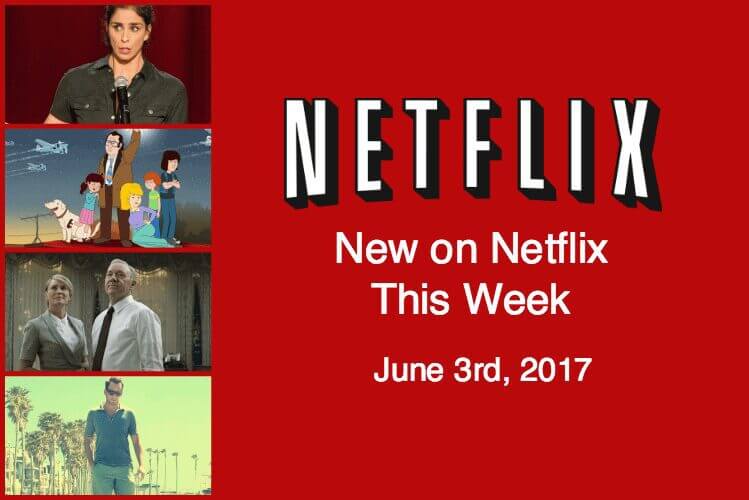 New week, new titles. And new month! There are SO many great things for you to tuck into this weekend. The hardest part about writing this was narrowing the choices down. If the words "there's nothing on Netflix" escape your lips in the next few days then there is no hope for you. Get rid of your tv, cancel your plan, and take up kite flying. May was the month that just kept giving, and it's continuing right into June. Let's take a look at just a few of the great choices you have for this weekend's binge.
House of Cards 
Netflix Original
The Underwoods are back and their reign is chillier and more diabolical than ever. Given our current political climate, it makes the watch all the more eerie. This season is darker than ever—just the way we like it. One nation, Underwood.
---
13 Going on 30
If you're looking for something to erase the week you just had, look no further. Jenna Rink is a teenage girl who suddenly finds herself leading the life of a 30-year-old magazine editor. It's the life she always wanted, or at least it's the life she thought she wanted. But she finds out being an adult isn't as easy as it looks. Jennifer Garner is absolutely delightful in this film. It will put a smile on your face for sure.
Article Continues Below...
---
Flaked Season 2 
Netflix Original
Will Arnett is back with his dark comedy about Chip, a well-liked but damaged man struggling with life and sobriety. We find Chip's life quickly unraveling in Season 2 as he hides his return to drinking, denies he has a problem and continues to cover up a drunk-driving accident that killed a man a decade earlier. It's a heavier show, but it weaves subtle humor throughout.
---
F is for Family Season 2 
Netflix Original
Loosely based on his own childhood, Bill Burr returns for another season of laughs with this show about a very imperfect family persevering in the 70s. This season is a bit heavier than the last as it picks up where season one ended. Frank's out of work and the family is struggling. Vulgarity aside, the show manages to have moments of pure charm. It's a family sitcom that isn't sugar coated and will go well with your weekend.
---
Sarah Silverman: A Speck of Dust 
Netflix Original
Always fearless and never afraid to "go there," Sarah Silverman is a stellar comedienne and actress. In her first stand-up special since a health scare, she weaves truth and sober moments with pure hilarity. Her comedy is smart and worth your time.
---
Doctor Strange
Benedict Cumberbatch stars as a doctor whose life changes after a car accident robs him of the use of his hands. When traditional medicine fails to heal him, he seeks alternatives that lead to sorcery and power. He must choose: keep his new life of power and status or leave it all behind to save the world.
---
American Crime Season 3
This anthology crime drama was created by John Ridley, and stars Felicity Huffman, Timothy Hutton, and Regina King. Each season presents a new storyline in a new location with recurring actors taking on different roles. It has earned heaps of Emmy nominations, with King winning twice, and was the most decorated broadcast drama series on the air this season. If you're looking for something a little more involved to watch, this is a good bet.
---
Catfight
Anne Heche and Sandra Oh are two women with a history of hatred. When they run into each other by chance at a cocktail party, they reconnect. Long-buried hostilities, jealousy, and anger are brought to light which evolve into one heck of a fight.
Have a wonderful weekend and happy streaming! Have more suggestions for a must-watch this weekend? Let me know in the comments!