Welcome to your first roundup of what's new on Netflix for the week of August 18th. Yesterday only saw one release yesterday so we'll be including that today alongside the six brand new releases for Tuesday, August 18th. 
This week will see some big releases at the end of the week such as the second season of Mindhunter and The 100 season 6 arriving tomorrow.
Here are a few highlights of what's new on Netflix for August 13th.
Article Continues Below...
---
Knightfall (Season 2)
Genre: Action, Adventure, Drama, History
Cast: Tom Cullen, Pádraic Delaney, Simon Merrells, Julian Ovenden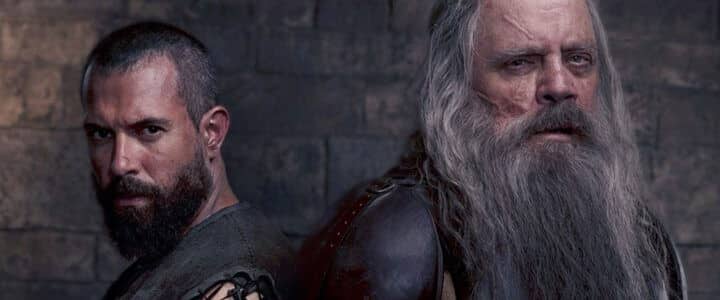 Love titles like The Last Kingdom or Vikings? Then you should absolutely give Knightfall a watch on Netflix. The first season quietly dropped on Netflix a couple of years ago and the second finally arrived today. The new series sees Mark Hammill feature.
In the second season, a battle looms between church and state as a pair of young royals rises to power, and a battle-hardened veteran joins the ranks of the Paris Templars.
Eight new episodes are now on Netflix.
---
Calum von Moger: Unbroken (2019)
Genre: Documentary
Director: Vlad Yudin
Cast: Calum Von Moger
Runtime: 93 mins
If you loved the Rocky franchise that was re-added to Netflix on August 1st, then you should give this documentary a look. It's about a well-known bodybuilder Calum von Moger from Australia and the rise of his bodybuilding career and subsequent fall.
---
Woodstock (2019)
Genre: Documentary
Director: Barak Goodman, Jamila Ephron
Cast: Joan Baez, David Crosby, Wavy Gravy, Richie Havens
Runtime: 106 min
This week will mark the 50th anniversary of the Woodstock festival that "defined a generation". This PBS documentary falls under the American Experience Films the network puts out detailing significant American events. The documentary gathers the original attendees and organizers who speak about their experience at the concert.
---
Full List of New Releases for August 13th
4 New Movies Added Today
90 ML (2019)
Armed to the Teeth (2018)
Calum von Moger: Unbroken (2019)
Woodstock (2019)
3 New TV Series Added Today
DC Super Hero Girls (Season 1)
Knightfall (Season 2)
Tiffany Haddish Presents: They Ready (Season 1)

Netflix Original
---
Leaving Netflix Tomorrow (August 14th)
Banking on Bitcoin (2017)
Doctor Strange (2007)
The Royals (1 Season)