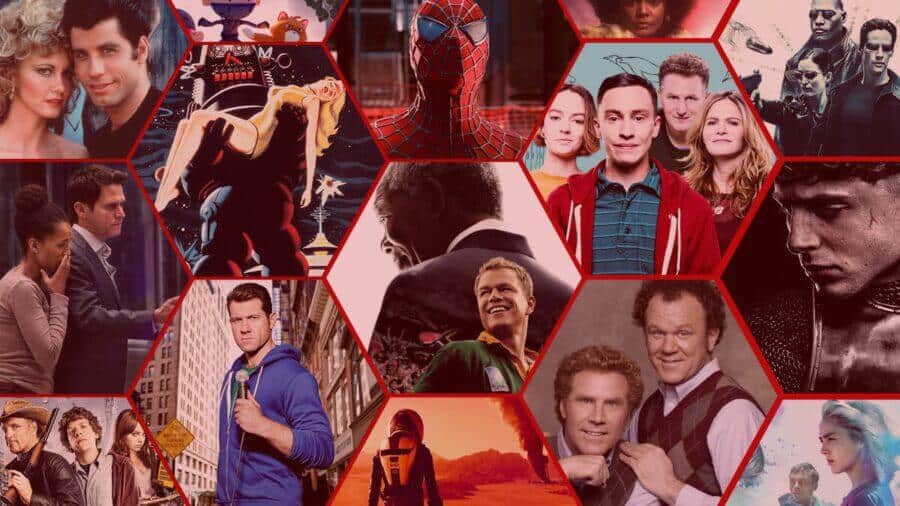 Welcome to your roundup of the November 1st additions and there's a lot to cover. In fact, over 100 new releases came today spread across new movies, TV series, documentaries and more. We can't go through every single new title but we will take you through the highlights. So strap in, you've got a lot of new content to watch over the weekend.
If you want a full view of everything new including all the trailers for each title, IMDb scores and more, head over to our what's new on Netflix page.
Let's break down the new releases today into several categories:
Classic Movies

Today, Netflix added a bunch of classic movies. We're not referring to classics from the 1990s but from the 1950s, 60s, and 70s.
Here are our top picks:
Cat on a Hot Tin Roof sees Elizabeth Taylor star in this drama which is all about class and patriarchy. It was nominated for six Oscars back in the day and is among the actresses best.
Gigi, on the other hand, won nine Oscars back in 1958. The musical is about a rich playboy and a youthful courtesan-in-training enjoy a platonic friendship, but it may not stay platonic for long.
From 1973 is the Bruce Lee epic Enter the Dragon which sees master Lee infiltrate a remote island.
Our final pick of the classics added today is Doctor Zhivago which won five Oscars back in 1965. The war classic is about a young man and his mistress getting caught in the Bolshevik Revolution.
---
New Netflix Originals

You'd be forgiven for forgetting the new Netflix Originals for today given the scale of this list but some of them are absolutely superb.
We'll start with The King (2019) which really kicks off Netflix's award movie season which goes right up until the end of December. The historical drama sees a son take over the throne and lands straight into war.
Atypical (Season 3) released on Netflix today and continues to the story of Sam who is off to college this season. It's one of Netflix's most underappreciated comedies and hopefully, this one goes past season 3.
Queer Eye is by far Netflix's most popular reality series and the boys are off to Japan for a special season.
Netflix added a whole bunch of new Christmas movies which we've summarised in greater detail in our ongoing what's new on Netflix for Christmas post.
Beyond that, Netflix has tapped up Warner Brothers and Sony Pictures for a bunch of new movies added today. It's also worth noting that some fantastic anime got added to service today too.
---
Full List of New Releases on Netflix for November 1st
83 New Movies Added Today
16 Blocks (2006)
A Remarkable Tale (2019)
American History X (1998)
American Son (2019)

Netflix Original

Anger Management (2003)
Apache Warrior (2017)
Butterfield 8 (1960)
Cat on a Hot Tin Roof (1958)
Christmas Break-In (2018)
Christmas in the Heartland (2017)
Cleopatra Jones (1973)
Code Name: The Cleaner (2007)
Doctor Zhivago (1965)
Drive (2018)

Netflix Original

Elliot the Littlest Reindeer (2018)
Enter the Dragon (1973)
Euphoria (2017)
Executive Decision (1996)
Fallen (1998)
Fear and Loathing in Las Vegas (1998)
Fire in Paradise (2019)

Netflix Original

Forbidden Planet (1956)
Getting Played (2006)
Gigi (1958)
Gosford Park (2001)
Gothika (2003)
Grease (1978)
Harlem Globetrotters: The Team That Changed the World (2005)
Holiday in the Wild (2019)

Netflix Original

Holly Star (2018)
How to Be a Latin Lover (2017)
How to Be a Player (1997)
Invictus (2009)
Jimi Hendrix (1973)
King's Ransom (2005)
Legion (2010)
Like Water for Chocolate (1992)
Listen Up! The Lives of Quincy Jones (1990)
Loaded Weapon 1 (1993)
Logan's Run (1976)
Lolita (1962)
Love Jones (1997)
Mad Money (2008)
Mehandi Circus (2019)
Money Talks (1997)
Monster House (2006)
Mutiny on the Bounty (1962)
Nacho Libre (2006)
Ocean's 11 (1960)
Old Thieves: The Legend of Artegio (2007)
One Eight Seven (1997)
Paid in Full (2002)
Rebel Without a Cause (1955)
Revolutionary Road (2008)
Rosemary's Baby (1968)
Rounders (1998)
Rumble in the Bronx (1995)
Santa Girl (2019)
Sling Blade (1996)
Sparkle (1976)
Spider-Man 3 (2007)
Spitfire: The Plane that Saved the World (2018)
Step Brothers (2008)
Superfly (1972)
The Brave One (2007)
The Christmas Candle (2013)
The Cincinnati Kid (1965)
The Game (1997)
The Great Raid (2005)
The House of Flowers Presents: The Funeral (2019)

Netflix Original

The King (2019)

Netflix Original

The Last Boy Scout (1991)
The Man Without Gravity (2019)

Netflix Original

The Matrix (1999)
The Matrix Reloaded (2003)
The Matrix Revolutions (2003)
The Pelican Brief (1993)
The Tuxedo (2002)
Thelonious Monk: Straight, No Chaser (1988)
True: Grabbleapple Harvest (2019)

Netflix Original

Vantage Point (2008)
Wild Child (2008)
Zombieland (2009)
25 New TV Series Added Today
100% Hotter (Season 1)
A Year In Space (Season 1)
Ad Vitam (Season 1)

Netflix Original

Atypical (Season 3)

Netflix Original

Barbie Dreamhouse Adventures: Go Team Roberts (Season 1)
Billy on the Street (Seasons 1-4)
Bring It On, Ghost (Season 1)
CLANNAD (Volumes 1-2)
Flavorful Origins (Season 2)

Netflix Original

Hache (Season 1)

Netflix Original

Haikyu!! (Seasons 1-2)
Hello Ninja (Season 1)

Netflix Original

Highway Thru Hell (Seasons 1-3)
KENGAN ASHURA (Part 2)

Netflix Original

Love, Chunibyo & Other Delusions! (Seasons 1-2)
Maid-Sama! (Season 1)
Mars (Season 2)
Midnight Diner: Tokyo Stories (Season 1)

Netflix Original

Mobile Suit Gundam: Iron-Blooded Orphans (Seasons 1-2)
Nowhere Man (Season 1)

Netflix Original

Queer Eye: We're in Japan! (Season 1)

Netflix Original

Sleepless Society: Bedtime Wishes (Season 1)
The Boulet Brothers Dragula (Seasons 1-2)
The Deep (Season 3)
We Are the Wave (Season 1)

Netflix Original
1 New Stand-up Specials Added Today
Grego Rossello: Disculpe las molestias (2019)

Netflix Original