It's Friday meaning a bunch of brand new releases for the weekend which is dominated by Netflix Originals for the weekend. Here's the full lowdown on every new title added to Netflix for November 22nd, 2019.
Before we move onto the full list of the 14 new titles added to Netflix today (and some from yesterday) here's a couple of titles you should check out right now.
Dolly Parton's Heartstrings (Season 1) Netflix Original
Genre: Comedy, Drama, Music, Musical
Cast: Dolly Parton, Athena Akers, Vernika Rowe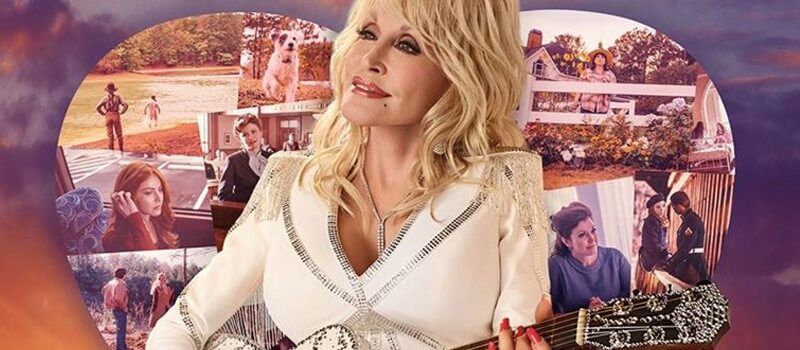 We'll begin with this anthology series from the famous country singer.
To set the stage, each episode dives into a song from Dolly's expansive library and looks at a story that accompanies and influences the song.
https://www.youtube.com/watch?v=Rk0dfTAH7ME&feature=emb_title
---
Shelby American (2019)
Genre: Documentary, Biography, Family, History, Sport
Director: Nate Adams, Adam Carolla
Cast: Carroll Shelby, Mario Andretti, Lance Reventlow, David Hobbs
Runtime: 119 min
With Ford V Ferrari out in the cinemas you may be looking for some accompanying documentaries to watch post watching.
Netflix added The 24 Hour War which looks at the race of Le Man itself last Friday. Shelby American looks into the role played by Matt Damon in the movie.
Netflix themselves published a video today on some of their recommendations on what's new on Netflix this week.
THE DRAGON PRINCE IS BACK!!!

There are also fresh Nailed It! eps, the debut of Dolly Parton's Heartstrings, a brand new Vanessa Hudgens holiday movie, an unscripted series set in Singapore, a new documentary, and plenty more to/about love: https://t.co/8HDXw4YAEl pic.twitter.com/JgfG7Y6hzl

— Netflix (@netflix) November 22, 2019
If you're looking for Christmas movies, we've got an ongoing guide where we pick out the brand new Christmas movies on Netflix here.
---
New Releases on Netflix for November 22nd
5 New Movies Added Today
Brother (Mon frère) (2019)

Netflix Original

Charlotte's Web (1973)
Girls und Panzer der Film (2015)
Shelby American (2019)
The Knight Before Christmas (2019)

Netflix Original
9 New TV Series Added Today
Dino Girl Gauko (Season 1)

Netflix Original

Dolly Parton's Heartstrings (Season 1)

Netflix Original

High Seas (Alta Mar) (Season 2)

Netflix Original

Mortel (Season 1)

Netflix Original

Nailed It! Holiday! (Season 2)

Netflix Original

Narcoworld: Dope Stories (Season 1)

Netflix Original

Singapore Social (Season 1)

Netflix Original

The Dragon Prince (Season 3)

Netflix Original

Trolls: The Beat Goes On! (Season 8)

Netflix Original