It's a new week and Netflix has nine new titles to kickstart the week including a brand new documentary series obsession, several Christmas movies and a couple of fantastic movies too. Here's what's new on Netflix in the United States for November 4th, 2019.
It's going to be an interesting week for new Netflix additions as the week's releases are spread out rather than weighted for Friday.
Now let's take a look at some of today's highlights:
Article Continues Below...
District 9 (2009)
Genre: Action, Sci-Fi, Thriller
Director: Neill Blomkamp
Cast: Sharlto Copley, Jason Cope, Nathalie Boltt, Sylvaine Strike
Runtime: 112 min
Language: English
Awards: Nominated for 4 Oscars. Another 30 wins & 110 nominations.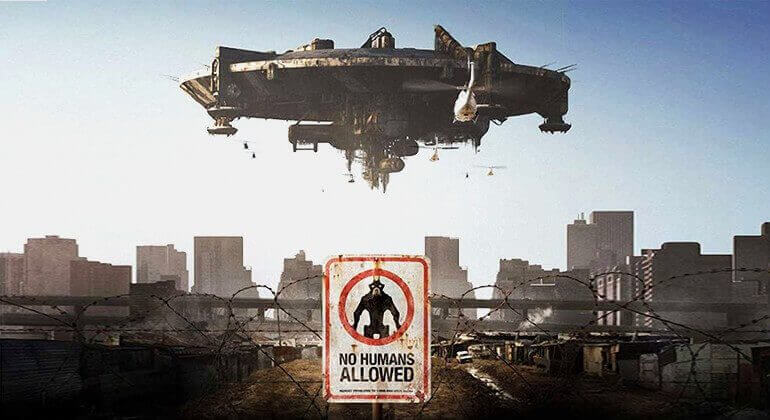 Our first highlight of the day is a returning title to Netflix. We're referring to the Sony sci-fi epic, District 9. The excellently realized movie is about an alien race who have crash-landed on our planet and it's down to a government organization to contain them.
Sharlto Copley puts in a great performance as a peacekeeper who is involved with tracking down criminals in the camp.
---
Kicking and Screaming (1995)
Genre: Comedy, Drama, Romance
Director: Noah Baumbach
Cast: Josh Hamilton, Samuel Gould, Catherine Kellner, Jonathan Baumbach
Runtime: 96 min

Our second highlight comes in the form of a top comedy from the mid-90s. It makes its Netflix debut today and is about a bunch of college students who have graduated but have yet to move on and are forced to move on kicking and screaming.
The movie holds up today with mostly positive reviews both when it released and more recently on platforms such as IMDb.
---
The Devil Next Door (Limited Series) Netflix Original
Genre: Documentary
Cast: John Demjanjuk, Yoram Sheftel

Netflix has had plenty of successes in the docuseries arena with titles like The Family and Making a Murderer. This week, they're releasing a fascinating docu-series about an ex-Nazi camp officer who is living in the United States.
He's bought back to Israel to face trials for his crime in a very unique case that's groundbreaking in scope.
You can find a full list of today's listings with detailed descriptions plus more additions from the past on our what's new on Netflix hub. For more details on the Christmas movies, we're highlighting them all here.
---
Full List of New Releases on Netflix US for November 4th
7 New Movies Added Today
A Holiday Engagement (2011)
Christmas Crush (Holiday High School Reunion) (2012)
Dear Santa (2011)
District 9 (2009)
Kicking and Screaming (1995)
Minimalism: A Documentary About the Important Things (2015)
Oththa Seruppu Size 7 (2019)
2 New TV Series Added Today
Meet the Adebanjos (3 Seasons)
The Devil Next Door (Limited Series)

Netflix Original