Happy Friday and Netflix have plenty of new treats for you to watch over the weekend. Below, we'll be taking you through all the new additions for November 8th plus a quick look at what's coming to Netflix over the weekend.
We've also included a few of the additions we missed yesterday and you can see those in more depth from our what's new on Netflix area.
There was a new Christmas movie added today in the form of Let It Snow. We're cataloging all the new Christmas movies for 2019 separately.
Article Continues Below...
---
Greatest Events of WWII in Colour (Season 1)
Genre: Documentary, War, Biographical

This 10 part documentary series is seemingly brought in by Netflix to replace a previous documentary series that used to sit on Netflix. In stunning HD and colored, the series plots together some of the key events in the second World War.
Among the events covered include Pearl Harbor, Battle of Britain, D-Day, Battle of the Bulge and Hiroshima.
---
Hit & Run (2012)
Genre: Action, Comedy
Director: David Palmer, Dax Shepard
Cast: Kristen Bell, Dax Shepard, Tom Arnold, Kristin Chenoweth
Runtime: 100 min

Dax Shepard who now appears in The Ranch on Netflix wrote and directed this comedy action movie released earlier this decade.
The movie received mixed reviews back in 2012 which sees a former getaway driver enter the witness protection program. However, his new life is soon disturbed when his old life comes knocking.
---
Green Eggs and Ham (Season 1)
Genre: Animation
Cast: Michael Douglas, Adam Devine, Keegan-Michael Key, Eddie Izzard, Jillian Bell, Ilana Glazer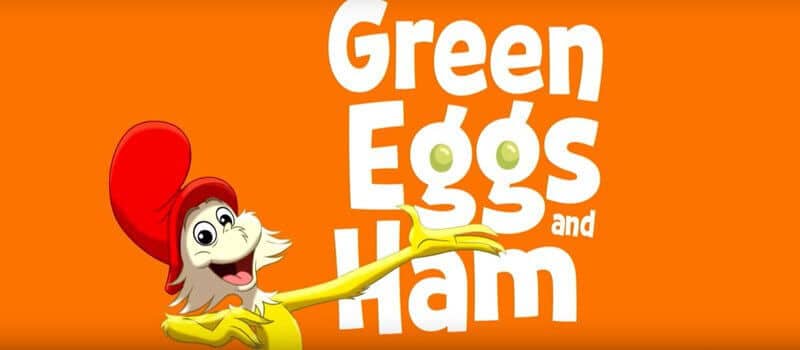 Looking for a beautifully animated new series? Green Eggs and Ham is an absolute must-watch. The series, produced by Ellen DeGeneres, features huge names voicing the famous characters from the Dr. Suess books.
13 episodes drop today with more promised in the future.
https://www.youtube.com/watch?v=YaqKPRxxaSk
---
Full List of New Releases for November 8th
6 New Movies Added Today
Burning Cane (2019)
Hit & Run (2012)
Let It Snow (2019)
Paradise Beach (2019)

Netflix Original

Shadow (2018)
U Turn (2016)
6 New TV Series Added Today
Busted! (Busted! I Know Who You Are!) (Season 2)

Netflix Original

Greatest Events of WWII in Colour (Season 1)

Netflix Original

Green Eggs and Ham (Season 1)

Netflix Original

SCAMS (Season 1)

Netflix Original

The Great British Baking Show: Holidays (Season 2)

Netflix Original

Wild District (Season 2)

Netflix Original