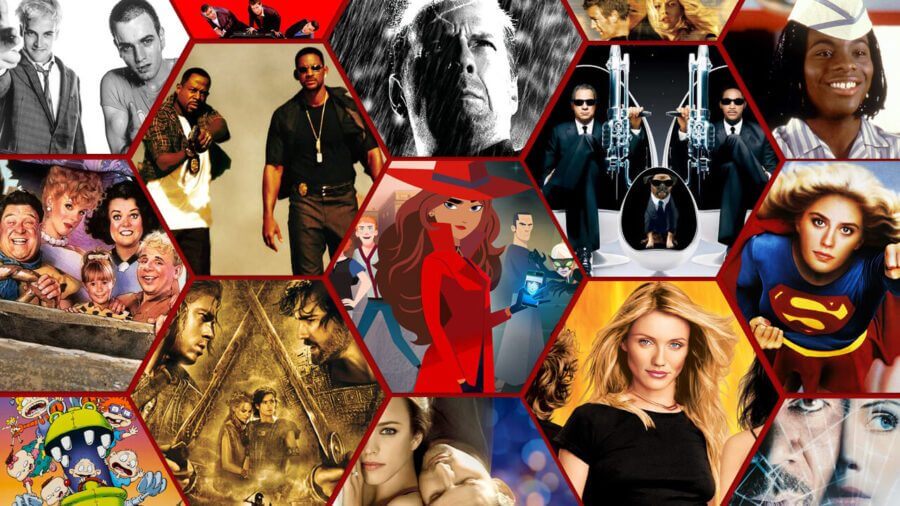 Welcome to your full roundup for what's new on Netflix for the first of October. Below, we'll take you through the full list of new releases on Netflix in the United States for October 1st. 
We'll be covering some of the big highlights over the weekend but we've embedded the full list below with an expanded list available on our what's new on Netflix hub.
Don't forget today saw the removal of over 100 titles.
Article Continues Below...
For those in the United Kingdom, Australia and Canada, we'll have full roundups for you later in the week.
Note: we're still getting new additions and some may bleed in tomorrow. Be sure to subscribe to new posts below.
Full List of New Releases for October 1st, 2019
58 New Movies Added This Week
300 Miles to Heaven (1989)
A.M.I. (2019)
Along Came a Spider (2001)
Alpha and Omega 2: A Howl-iday Adventure (2013)
Bad Boys (1995)
Bad Boys II (2003)
Blow (2001)
Candyman (1992)
Charlie's Angels (2000)
Charlie's Angels: Full Throttle (2003)
Crash (2004)
Dumb and Dumberer: When Harry Met Lloyd (2003)
Earth to Echo (2014)
Escape from the "Liberty" Cinema (1990)
Exit Wounds (2001)
First Kiss (2018)
Good Burger (1997)
Good Luck Chuck (2007)
Harold & Kumar Escape from Guantanamo Bay (2008)
Honey 2 (2011)
Hotel Pacific (1975)
House of the Witch (2017)
Jealousy and medicine (1973)
Limitless (2017)
Limitless (2017)
Little Baby Bum: Go Buster (2019)
Love Don't Cost a Thing (2003)
Medium (1985)
No Reservations (2007)
Ocean's Thirteen (2007)
Ocean's Twelve (2004)
One Direction: This Is Us (2013)
Raging Bull (1980)
Rugrats in Paris: The Movie (2000)
Scream 2 (1997)
Senna (2010)
Sinister Circle (Cementerio General 2) (2016)
Supergirl (1984)
Superman Returns (2006)
Surf's Up (2007)
The Bounty Hunter (2010)
The Bucket List (2007)
The Figurine (2009)
The Flintstones (1994)
The Flintstones in Viva Rock Vegas (2000)
The Liar and His Lover (2013)
The lynx (Rys) (1982)
The Pursuit of Happyness (2006)
The Rugrats Movie (1998)
The spiral (Spirala) (1978)
The Squid and the Whale (2005)
The Time Traveler's Wife (2009)
Trainspotting (1996)
Troy (2004)
Unaccompanied Minors (2006)
Walking Out (2017)
Weather forecast (Prognoza pogody) (1983)
Westerplatte Resists (Westerplatte) (1967)
13 New TV Series Added This Week
Burnistoun (2 Seasons)
Carmen Sandiego (Season 2)

Netflix Original

Cheese in the Trap (Season 1)
Chicago Typewriter (Season 1)
College Romance (Season 1)
Engineering Girls (Season 1)
Gotham (Season 5)
Inmates (Season 1)
Limmy's Show! (2 Seasons)
Miniforce X (Season 1)
Signal (Season 1)
The K2 (Season 1)
Tunnel (Season 1)
2 New Stand-up Specials Added This Week
Mo Gilligan: Momentum (2019)

Netflix Original

Nikki Glaser: Bangin' (2019)

Netflix Original