Happy Friday and welcome to your end of week daily recap of what's new on Netflix. We'll be taking you through all of the day's new additions for Friday the 14th plus take you through what's leaving over the weekend and take a look back at the Netflix Originals that arrived on this day in previous years. 
It's a busy day for new releases so we'll take you through the biggest new titles below before giving you the full list. We'll be posting over the weekend our top TV and movie picks from the past week so keep an eye out for those.
---
Top Boy: Summerhouse (Season 1) Netflix Original
Genre: Crime, Drama, Thriller
Cast: Ashley Walters, Lee Byford
Runtime: 60 min

After the British show was canceled, it fell to Netflix to continue the story. Although it can be enjoyed outside of the main storyline (meaning you don't need to watch the first seasons), we'd definitely recommend it.
Here's what you can expect from this season which is titled separately under Summerhouse.
Two seasoned drug dealers return to the gritty streets of London, but their pursuit of money and power is threatened by a young and ruthless hustler.
https://www.youtube.com/watch?v=VZ2-PpXOsvw
---
The Chef Show (Season 2) Netflix Original
Genre: Documentary
Cast: Jon Favreau, Roy Choi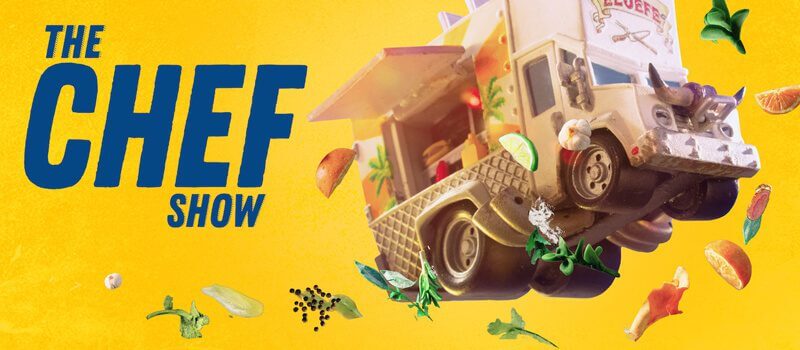 We're headed back to the kitchen for a second outing with Jon Favreau and super chef Roy Choi. Once again, expect plenty of special guests and delicious recipes.
---
I'm Sorry (Season 2)
Genre: Comedy
Director: Rachel Goldenberg
Cast: Andrea Savage, Tom Everett Scott, Olive Petrucci, Kathy Baker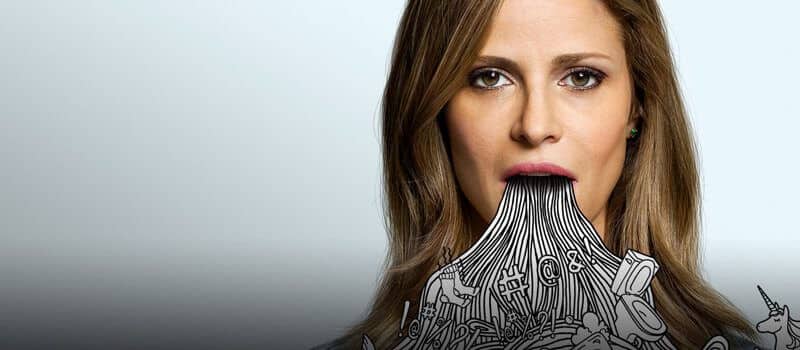 TruTV seems to be pulling out off Netflix as a whole with the exception of I'm Sorry. The second season of the comedy is well worth your time and a true hidden gem of the network.
Here's a snapshot of what the show is about:
From cringe-worthy chats with her daughter to breaking up with a friend, Andrea continues bumbling her way through parenting and personal relationships.
There's plenty more titles worth watching from today which we'll cover in more detail in our end of week roundups over the weekend. For now, you can see an expanded list of new releases on our what's new page.
Full list of new Netflix releases for September 13th
8 New Movies Added Today
American Warfighter (2018)
Deviant Love (2019)
Head Count (2018)
Hello, Privilege. It's Me, Chelsea (2019)
Locked on You (2018)
Shanghai Fortress (2019)

Netflix Original

Tall Girl (2019)
Time Trap (2017)
8 New TV Series Added Today
I'm Sorry (Season 2)
Kabaneri of the Iron Fortress: The Battle of Unato (Season 1)

Netflix Original

Marianne (Season 1)

Netflix Original

Monarca (Season 1)
The Chef Show (Volume 2)

Netflix Original

The Ranch (Part 7)

Netflix Original

Top Boy (Season 1)

Netflix Original

Unbelievable (Limited Series)

Netflix Original
---
Leaving Netflix Over The Weekend
It's your last chance to watch all of these titles which will be departing Netflix over the course of the weekend:
25 to Life (2014)
A Soldier's Story (2015)
Aroni Takhon, aka Aroni Tokhon, aka When It Rains. . . (2017)
Black Road (2016)
Couple of Days (2016)
The Department (2015)
East Jerusalem West Jerusalem (2014)
Falling (2015)
Foo Fighters: Back and Forth (2011)
Foresti Party (2012)
George Harrison: Living in the Material World (2011)
Great Wild North (1 Season)
Head Gone (2014)
Jomonte Suviseshangal (2017)
Kaththi (2015)
Kings of Kallstadt (2014)
Listen to Love (1 Season)
Maheshinte Prathikaram (2016)
Masters (2012)
Mili (2015)
Minimalism: A Documentary About the Important Things (2016)
Mischievous Kiss 1 (1 Season)
Mischievous Kiss 2 (1 Season)
Miss Fisher's Murder Mysteries (3 Seasons)
Mum, Dad, Meet Sam (2014)
Mummy Dearest (2014)
Ok Kanmani (Malayalam Version) (2015)
Pocahontas (1995)
Sneakerheadz (2015)
Strong Girl Bong-soon (1 Season)
Taxi Driver (2015)
The Third Man (1949)
Those People (2015)
Tornado Hunters (1 Season)
The Visit (2015)
Tulip Fever (2017)
---
This Day on Netflix
On this day in 2018, Netflix released the documentary called Reversing Roe, a doc looking at the controversial law known as "Roe v Wade" and how it changed abortion in the USA forever.
Last year, Netflix released the documentary on abortion laws and the legal battle of Roe V Wade. #ReversingJoe is on Netflix right now!#ThisDayOnNetflix pic.twitter.com/48m3MKUBKm

— What's on Netflix (@whatonnetflix) September 13, 2019
On September 13th, 2016, Netflix released a documentary short that takes a look into end of life care called Extremis.